30 Mar 2021

Poet Laureate of Arkansas: Jo McDougall

By Susan Peterson

April is Poetry Month, so it is fitting that this issue features 501 area resident and poet laureate of Arkansas Jo McDougall.

Born in the mid 1930s, Jo Garot grew up on a rice farm near DeWitt (Arkansas County). The farm and its environs proved to be fertile grounds that nurtured Jo's childhood imagination. As she explored the area, she would play mind games with descriptive words. Her mother was a strong, independent woman who taught school and owned an antiques shop. Education was valued, and Jo knew that she was expected to attend college.

Jo recalls "publishing" her first poem at age 12 – she wrote a poem for her father and he framed it. She knew then she wanted to continue on that path. She was a voracious reader and an exemplary student.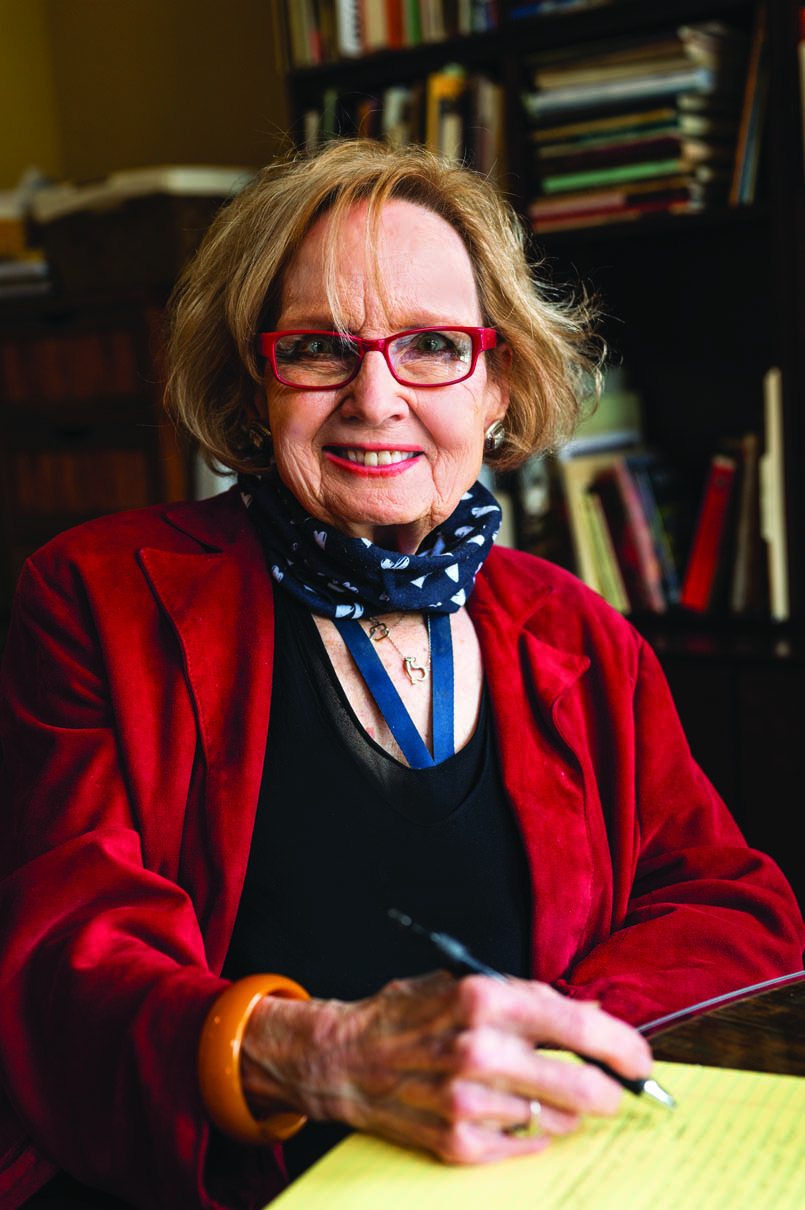 Jo and Charles McDougall met in high school. The two had much in common since Charles was also from a farming family. When Jo was only 19, they announced they wanted to get married. Her parents agreed, but only if Jo promised to finish college.
The young couple earned their degrees from UA Fayetteville and
then returned to Stuttgart to continue the tradition of rice farming. Soon their family grew to four with the additions of a son and a daughter, Duke and Charla.
During the ensuing years of farm life and raising a family, Jo would write poetry at night after the children were in bed. Some of her work appeared in magazines, newspapers, and journals. But she knew she needed more help and direction in order to improve.
In the 1970s, she attended a writing conference in Little Rock, and it changed her life. The University of Arkansas presenters were so motivating that she decided then and there to commit to her dream of becoming a poet.
So in her 40s, Jo again returned to Fayetteville, entering the Master of Fine Arts program in creative writing with an emphasis in poetry. There, she studied under Miller Williams, Jim Whitehead, and others who taught her to finetune her work. She was a serious student, learning from every critique and making publishing contacts along the way.
Her hard work and determination paid off. After graduating, she secured jobs teaching creative writing at the university level, first in Monroe, La., and then Pittsburg, Kan. Working in this environment allowed her to continue her own writing pursuits.
She and Charles returned to Arkansas for several years when their children faced serious health issues. In 1999, their daughter, Charla Jo Stone, died of cancer at age 42. They later returned to Kansas City, where Charles worked as a commercial real estate appraiser.
The topics Jo writes about arise from her personal life experiences, but she said she doesn't use writing as therapy. Rather, through her writing, she has learned that the human spirit is resilient. Her pieces are sparse, honest, sometimes funny, and easy to interpret. Human experiences are turned into touching, heart-rendering moments in just a few brief lines – see Telling Time below.
To date, she has published seven books of poetry: "The Woman in the Next Booth" (1987), "Towns Facing Railroads" (1991), "From Darkening Porches" (1996), "Dirt" (2001), "Satisfied with Havoc" (2004), "In the Home of the Famous Dead: Collected Poems" (2015), and "The Undiscovered Room" (2016); and two chapbooks: "Women Who Marry Houses" (1983), and "Under an Arkansas Sky" (2012). Her memoir was published in 2011. Her poetry has even been adapted for a stage play and a short film.
In 2014, the couple returned to Arkansas. She was nominated by the Poets Roundtable of Arkansas (PRA) for poet laureate, and in 2018 she was appointed to the four–year position by Gov. Asa Hutchinson. "Being chosen was a great privilege and honor," she said.
Now in her 80s, she shows no signs of slowing down, and as poet laureate, she continues to spread the word on the ways poetry can inspire. Her first task was to write a poem for Gov. Hutchinson's inauguration. On a blustery Jan. 15, 2019, Jo read her poem "Anything We Want, Anything We Dream" at the event.
Reaching the younger generation is an important goal for Jo. In 2020 with the help of PRA, she requested a state proclamation creating the first annual Arkansas Youth Poetry Day. Currently, she is busy organizing events for this year's celebration on April 10, which will include students reading their original works using a virtual open mic showcase. In February, she assisted the Arkansas Center for the Book with an online event featuring Pulitzer Prize winner Jericho Brown.
Her awards and accolades continue to grow. In 2019, she received the Porter Prize Fund's Lifetime Achievement Award, which is given every five years to an Arkansas writer with a recognized body of work. She has received a fellowship from the Arkansas Arts Council. In 2020, she was honored with a Pushcart Prize, and her work will appear in the 2021 Pushcart Press anthology.
Jo and Charles have been married 65 years, and they now reside in North Little Rock. Her books are available on Amazon and through the University of Arkansas Press. She is available as a writing mentor and as a reader at virtual events.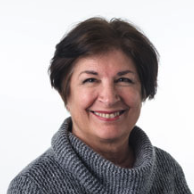 Latest posts by Susan Peterson
(see all)