29 Apr 2021

Person of the Month: Nicolle S. Fletcher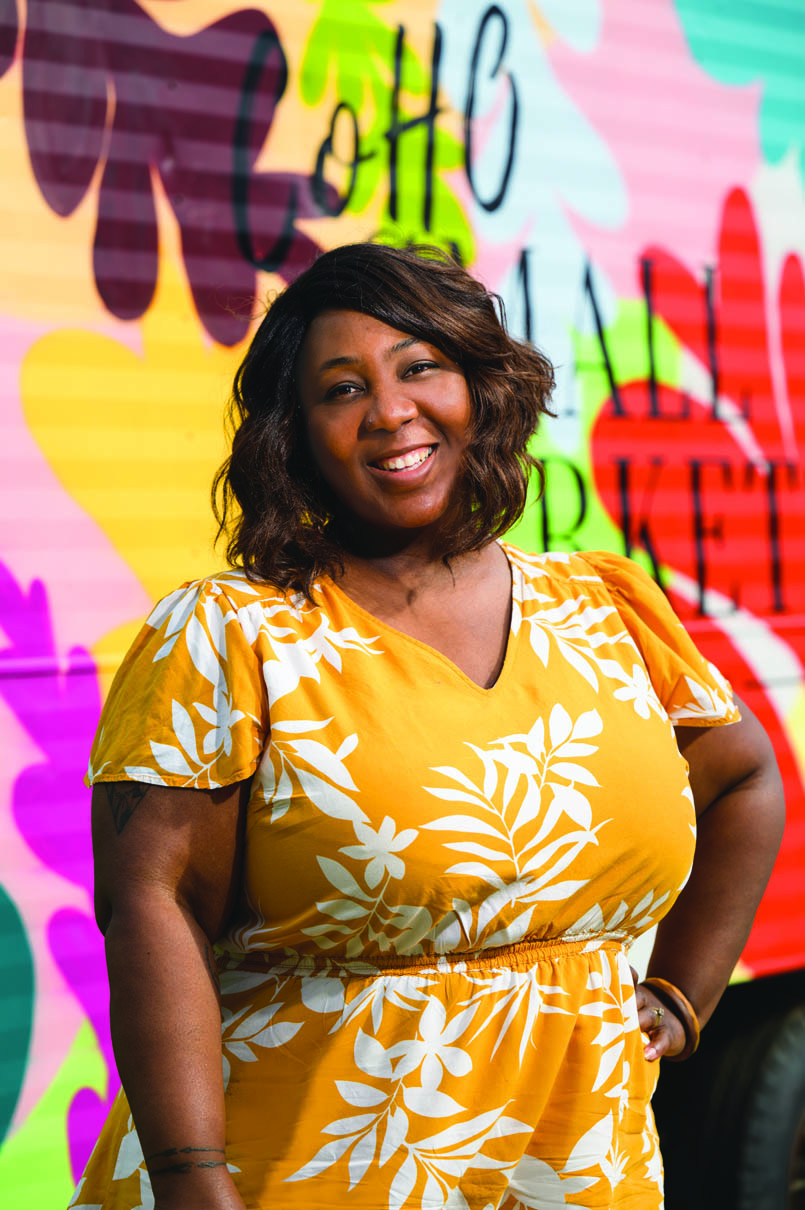 WORK: I own Nurturing Arrows Doula Coaching Services where I serve as a certified birth and postpartum doula, childbirth educator, and certified lactation counselor.
WHY DID YOU DECIDE TO GO INTO YOUR FIELD: The field of birth work has been more of a calling than a decision. I am in awe of the human body and all it can do. A woman has the ability to carry and bring forth human life from her own body! I am a Christian and I see God on full display in pregnancy, childbirth and nursing. Birth work, for me, glorifies God, and connects me with people whom I am honored to educate and advocate for. My goal and passion is to improve birth for all women through increased knowledge, and by building an empowering and supportive community.
Black women are experiencing maternal health care disparities all over the U.S. Our babies are dying at rates three to four times higher than the national average. Silence and complacency are reasons we have gotten to this place. Maternal health care in the U.S. continues to decline even though we are a first-world country with modern conveniences and technology. We have to be the solution to healing and helping ourselves.
COMMUNITY ACTIVITIES: Founding member and president of Ujima Maternity Network, Inc.; mentoring program director at Conway Cradle Care; co-founder and executive board member of City of Hope Outreach (CoHO).
CHURCH ACTIVITIES: St. Joseph's Catholic Church.
FAMILY: I am the proud wife of Dr. Phillip D. Fletcher and the mother of the most amazing humans one will ever meet. Our young adult children are Phillip ("Nick"), Najeé and Nichelle.
EDUCATION: Studied social relations at the University of California-Riverside, became a certified birth doula through Birth Works Doula Services, became a certified lactation counselor through the Academy of Lactation Policy & Practice, became a certified health coach at Dr. Sears Wellness Institute, became an apprentice midwife through the North American Registry of Midwives and the Arkansas Department of Health.
MOST ENJOYED WEEKEND ACTIVITY: When my husband and children are able to spend a weekend together. That gives me life!
WHAT DO YOU LOVE ABOUT LIVING IN THE 501: The opportunities! I am from San Diego and it is simply a different world. I believe the 501 has afforded us opportunities and relationships that may not have been possible in a different city/state. I love that the seasons actually change — maybe a little too much — but the change is beautiful. The 501 really comes together when there is a crisis! That is something particularly beautiful to me.
IS THERE ANYTHING ELSE YOU WOULD LIKE TO INCLUDE: My heart for advocacy began with CoHO where my husband has purposefully and passionately spoken up for the rights of the poor, and often powerless, in the city of Conway and throughout the state. Watching him model this has been extremely powerful for me, and I've sought to do the same in my area of influence and passion.