23 Mar

Person of the Month: Leslie Lamb

City: Conway.

Work: Administrator at Heritage Living Center.

Community activities: Conway Area Chamber of Commerce, participate in various Alzheimer's Association activities, Conway Regional Medical Center Healthcare Coalition Committee and the Arkansas Healthcare Association. When my kids were younger, I was very involved in coaching their various sports.

Church activities: Attend New Life Church.

Family: Husband, Shane Lamb; son, Taylor Hart (27), lives in Fayetteville and works for Advantage Solutions; and two daughters,  Payton Hart (25) lives in Little Rock and is a NICU nurse at Arkansas Children's Hospital and McKenzie Hart (20) is a sophomore at the University of Arkansas.

Education: Bachelor of science in physical therapy from the University of Central Arkansas, 1989.

Favorite Book: I loved the "Hunger Games" series.

Favorite meal: Any meal at Great Southern and I also love anything Italian.

Most cherished possession: I cherish the patchwork blanket that grandmother made me when I was little.

Most enjoyed weekend activity: When my kids were little, I loved traveling with them to watch them play soccer or volleyball, but now I love squeezing in a weekend getaway to the beach.

No. 1 vacation spot: Anywhere with a beach. Costa Rica, St. John and St. Lucia are among my faves.

Favorite place in Arkansas: I love hiking the trails out at Cadron Settlement Park and canoeing the Buffalo and Spring rivers.

What do you love about living in the 501: I love that so many of my college friends have stayed in the 501 and the sense of community that brings. I love the "small town" feel that Conway has but yet still offers so many diverse dining and shopping options. Conway was a great place to raise my children and they are proud to call the 501 their home!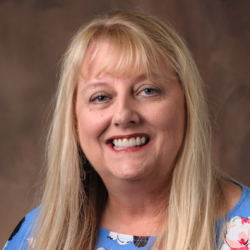 Latest posts by Sonja Keith
(see all)