12 Jan 2022

No 'give up' in Mayflower's Gilliam

By Mark Oliver

When his team suffered heartbreak in the Class 3A state championship game last year, Mayflower senior B.J. Gilliam had two choices: either give up or get better.

He chose the latter.

"Losing helped motivate us a lot," Gilliam said. "We took coming up short personally and it made us want to get better every day. Each day in practice, we work as hard as we can because we all have the same goal of getting back to the title game and taking care of unfinished business."

Gilliam was selected to this year's 501 Basketball Team — 40 players representing the best the 501 has to offer both on and off the court. The team is sponsored by First Security Bank, Velda Luders of Coldwell Banker RPM Group, Moix Equipment and Toy Company and Conway Regional Health System. The senior was nominated by Head Coach Brent Stallings.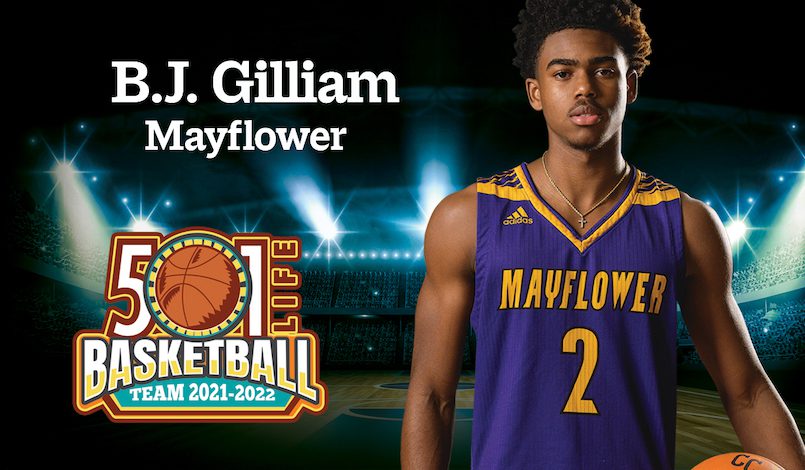 "B.J. has shown great leadership this year," Stallings said. "Our ultimate goal as a team is always to play our best as a team and advance as far as possible in postseason play. B.J. can help us get there with his overall basketball ability. He can help us in every facet of the game."
Getting back to the big show isn't always a walk in the park. For the Eagles, it has required adjusting to various challenges.
"We lost two talented seniors to graduation last year," Gilliam said. "At 6'5" and 6'6", their size and leadership has been hard to replace. Because of that, we've had to learn how to win in new ways. So far, we're matching up well and I believe that we're on the right track to getting back to the state tournament. We're steadily building our team chemistry each game and it's resulting in big wins for us."
On their quest for a ring this season, Gilliam says that the Eagles hit their stride during December's St. Joseph Classic.
"I was actually out of the tournament with an ankle injury," Gilliam said. "From the sidelines, I watched as my team won the tournament without me. It was huge for us and it showed that we don't need to rely on just one person to win. It showed that as long as we play together as a team, we could beat anyone."
Gilliam is no stranger to adversity. After hurdling multiple personal challenges over the past few years, the senior has learned to become unafraid of challenges.
"Two years ago, I had two knee surgeries which kept me from playing during my sophomore season," Gilliam said. "It was hard, but I knew that I had to bounce back because I wasn't ready to stop playing basketball. Coming back my junior year and getting all the way to the state finals was amazing. I was very blessed to be able to get back on the court and I'm thankful to be healthy today."
"Even when injured, B.J. has continued to support his teammates in practice and at games," Stallings said. "Through his injury, we have held our own, but getting him back and healthy will push us to another level."
As the wins continue to roll in for Mayflower, Gilliam is focused on improving more than just his game.
"My biggest personal goal this season is becoming a better leader for my team," Gilliam said. "I'm learning how to get my teammates more involved in the game and helping them understand things about the game."
Off the court, Gilliam is a member of True Holiness Saints Center Church in Conway and enjoys spending time with family. After high school, the senior plans to pursue a degree in physical therapy.
"Interacting with various physical therapists during my rehabilitation really inspired me to look into it further," Gilliam said. "I'll find myself researching different injuries and how to rehab them. I think that it would be a great career for me."
From tough losses to knee surgeries, the steadfast senior has learned there's nothing he can't overcome.
"I've dealt with adversity many times in my life so far," Gilliam said. "Bouncing back from that adversity has helped me become a more determined person. Whether it was having knee surgery or losing in the finals, knowing that it wasn't over for me inspired me to keep working hard toward what I want."
Mayflower plays host to Atkins at 7:30 p.m. Friday, Jan. 14.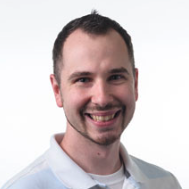 Latest posts by Mark Oliver
(see all)