09 Mar 2022

Nighthawks softball drops two in Texas

MT. PLEASANT, Texas — The National Park College (NPC) Nighthawks softball team (7-10) dropped its nonconference series with Northeast Texas Community College on Thursday, falling, 7-4, in game one and taking a 11-3 loss in game two.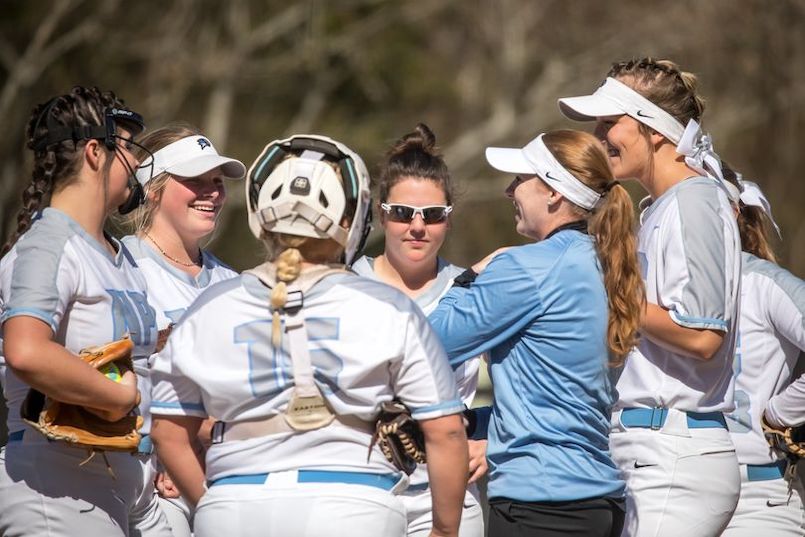 After taking a 3-1 after two innings in the opener, the Nighthawks struggled to keep the Lady Eagles off the bases. Northeast Texas plated three runs in the third, taking the lead for good, while adding insurance runs in the fourth, fifth and sixth innings to snap NPC's three-game winning streak.
Sophomores Brooke Nalley (Alvarado, TX), Kya Schmidt (Greenwood), Madeline Bruce (Conway), Baley Williams (Alma) and Allison Cowart (Bentonville) and freshmen Emma Hayes (Munford, AL) and Jadyn Hart (Paris) each led the Nighthawks with one hit in defeat. Hart took the loss in the circle, allowing four runs on five hits with two strikeouts through three innings.
Despite plating a run in the top of the first inning, NPC watched the lead slip away early in game two. Facing a 7-1 deficit late in the game, the Nighthawks blasted a two-run home run from freshman Shelbee LeJeune (Maurice, LA), but could not overcome the deficit, resulting in the series sweep.
Nalley and Schmidt led the Nighthawks with two hits apiece. Sophomore Marley Johnson (Quitman) allowed seven runs on seven hits while striking out one over four innings in the loss.