25 Aug 2021

Nighthawks drop season opener

HOT SPRINGS – The National Park College (NPC) Nighthawks women's soccer team suffered its first loss of the season on Sunday, falling to No. 6 Seminole State College (Seminole, OK), 7-0.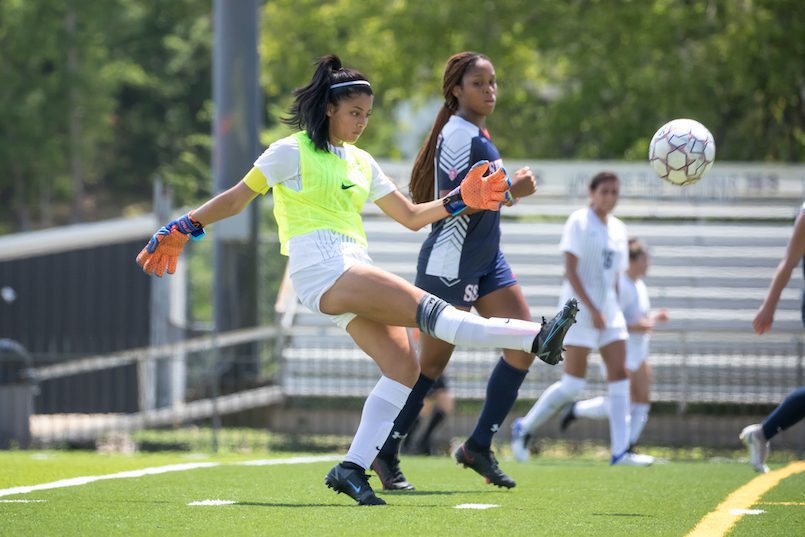 In the Nighthawks' first game in program history, NPC fell behind early, struggling to keep the ball out of its own territory. Trailing, 4-0, after 45 minutes, the Nighthawks were unable to break through Seminole State's tough defensive front in the second half, surrendering three additional goals in defeat.
NPC freshmen Brooklyn Thormann (Godley, Texas) and Yessenia Vargas (Houston, Texas) combined for 15 saves in the loss.
NPC returns to action today as the Nighthawks play host to Rose State College. The Nighthawk women play at 11 a.m., followed by the Nighthawk men's season opener at 1 p.m. The games will be played at Linden Park in Hot Springs. 
For more information on schedules, rosters and more, visit Nighthawks men's soccer and Nighthawks women's soccer online. Fans can also follow the Nighthawks all season on social media.