12 Oct 2022

Mustangs fight to draw with Scots

BATESVILLE – Playing for the final time as American Midwest Conference opponents, Central Baptist College men's soccer was at Huser Field recently for a tilt with the Scots of Lyon College. CBC (8-3-3, 1-1-2 AMC) was trying to avenge last season's two defeats to Lyon (2-9-2, 1-1-1 AMC), but neither team scored, fighting to a goalless draw.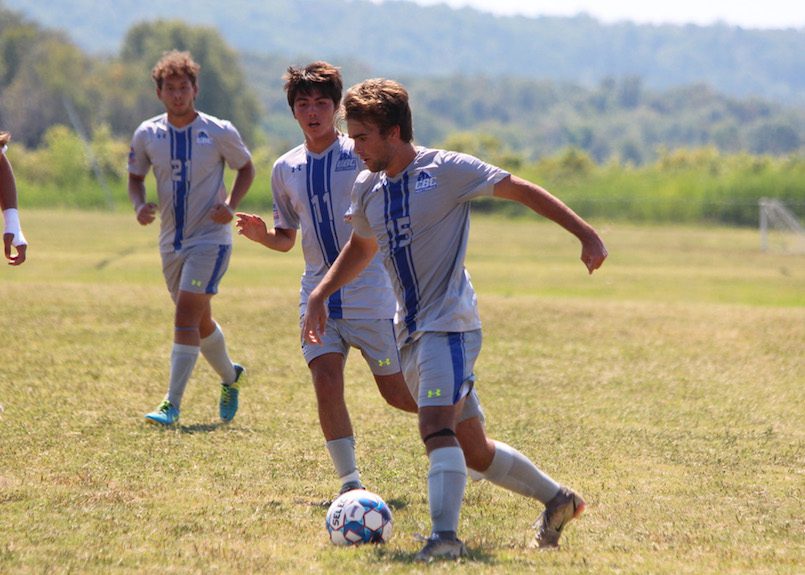 CBC was able to get three shots toward the Lyon goal while Jasper Gadellaa made four saves for his third shutout of the season. The Mustang defense locked down in the second half, not allowing any shots on goal after halftime.
Men's soccer returns to Centennial Soccer Park on Saturday for Senior Day against Harris-Stowe State. Kickoff is scheduled for 3 p.m.