20 Aug 2019

Miracle on Waikiki: Sisters administer CPR, save girl
by Sonja J. Keith
A 4-year-old girl and her family avoided tragedy when two sisters from the 501 who were vacationing in paradise jumped into action to save her life.
Siblings Stacy Baker and Ashley Pitts, originally from Greenbrier but who now live in Conway, traveled with five other family members to Hawaii for vacation in late July. The trip was planned by their mother, Judy Epperson, after their stepfather's death in March. "He (Denny Epperson) was a veteran and she wanted to take us to Pearl Harbor," said Stacy.
During one of their first few days in Honolulu, the two sisters decided to get some sun and relax at the hotel pool. "I was about to go back to the room, but my daughter brought my granddaughter down so I decided to stay a little longer," said Stacy.
The two commented that the pool area was very crowded, with a lot of children. Ashley had her feet in a kiddie pool and Stacy was sitting in the water when Ashley noticed a commotion nearby. A girl had been pulled from another pool after someone noticed her face down. A bystander was attempting CPR, but Ashley said it appeared she did not know how to administer it. 
The two rushed to help, with Stacy slipping on the wet surface. When they reached the girl, they said she was turning blue and had no pulse.
Stacy, who is a respiratory therapist at St. Vincent Morrilton and knows CPR, said the little girl "was gone."
"Normally, when I see people who look like that, they don't make it back."
Ashley, who has worked in the health care field, and Stacy put their CPR training to work. Stacy did compressions, and Ashley blew in the girl's mouth. "I did compressions for three to five minutes, but it felt longer."
"She was back before the ambulance got there," Ashley said, adding that after the second breath the girl had a pulse. After the third, she was responsive. "I knew she would come back. I just knew it."
Stacy said the little girl squeezed her hand and "wouldn't let go."
The two were told the girl's name but couldn't understand it, so they called her "Baby." Ashley said she and Stacy were yelling at the girl, "Come on, Baby!"
Afterward, the sisters pieced together that the little girl and her twin sister had gone to the pool with their grandmother and aunt. They said the aunt and the twin sister stood nearby and watched as CPR was administered. "She saw everything," Stacy said of the twin sister.
The girl's mother was contacted and arrived at the pool shortly later. Ashley said the woman was hysterical and yelling at them to get away from her daughter.
Ashley said the girl's grandmother was in tears and told the sisters that they never took the CPR class that they were urged to take. 
"Everybody needs to know CPR," said Stacy.
Stacy and Ashley said while some of the family members hugged and thanked them for saving the girls life, they never heard anything from the parents. The hotel staff told them that the girl was kept at the hospital overnight for observation. The next day, she was released and the family packed up and checked out of the hotel. 
Ashley said the two were not looking for anything from the family, but it felt weird that they did not reach out to them. "It was obvious they didn't want attention brought to them," Stacy added.
The hotel expressed its appreciation with a complimentary cheese tray and a note thanking them for their heroic measures.
Stacy and Ashley said there was no lifeguard on duty, even though the pool was packed with kids and there were employees handing out towels. "There were so many kids," Stacy said, adding that a drowning can happen in seconds. They expressed concern that the hotel staff did not appear to know CPR. "Everybody needs to be trained because you never know when you will need it," said Stacy. "If we hadn't been there, would they have just watched her die?"
Back in the 501, the sisters have fond memories of snorkeling and other fun activities they enjoyed while in Hawaii. They also wonder about the girl they brought back to life.
"We saved her life," Stacy wrote on social media, asking for prayer for the girl and her family. "We fought the angel of death and won. I was so glad that I was in the right place at the right time."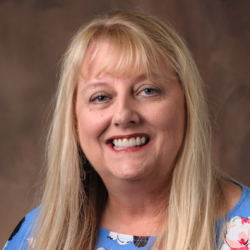 Latest posts by Sonja Keith
(see all)