31 Mar 2022

Maumelle's Soos Stained Glass uplifts and inspires

By Donna Lampkin Stephens

Look no further than Soos Stained Glass in Maumelle for unique religious art.

The company, founded in 1979 by David Soos, has created art for a number of churches in the 501 and around the world. While the company's portfolio also includes residential, restoration and protective glazing, stained glass in religious buildings has been its specialty.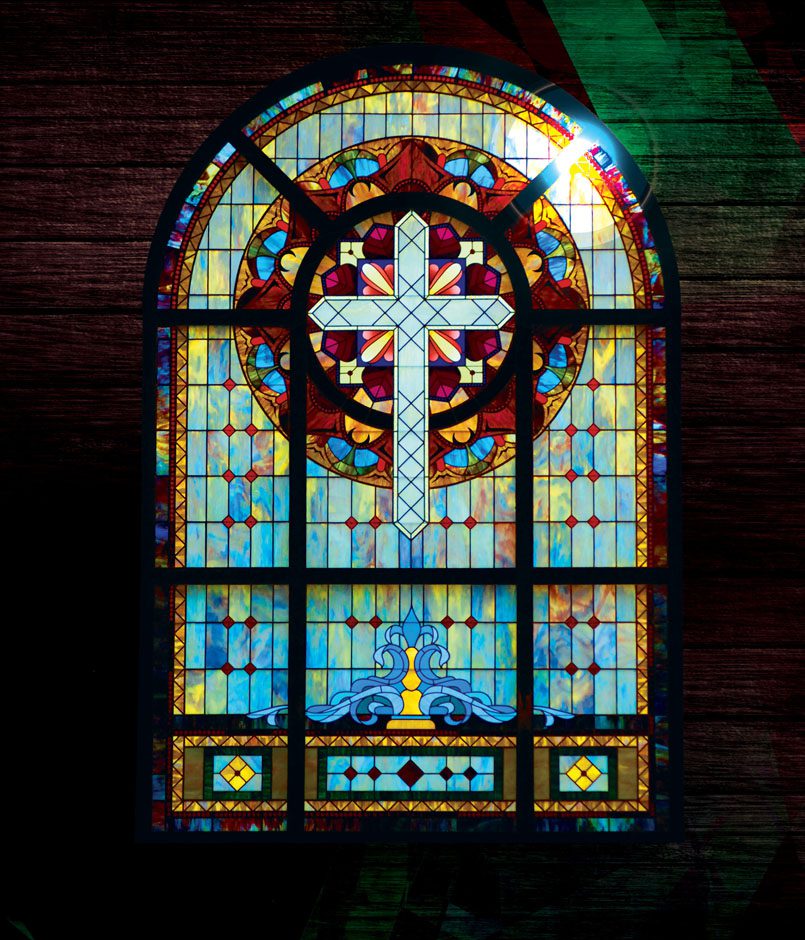 "Probably the most satisfying thing is when you feel that you're doing something that will enrich people's spiritual lives when they come into a place of worship," Soos said. For example, he recently received a phone call from a satisfied customer in Holly Grove, Ark., following a restoration project at a Presbyterian church.
"She called me up to thank us for doing such a good job. That's what makes it all worthwhile."
According to the company's website, their goal is "to always produce stained-glass windows that reflect the beliefs and spiritual strengths of our customer's religious community. The craftsmen at Soos Stained Glass act as translators to create stained glass that transforms the client's spiritual beliefs into glorious stained-glass windows. The uplifting power and beauty of stained glass can be a powerful visual addition to the liturgy, atmosphere, and inspiration of any religious congregation."
The company's projects in the religious genre have ranged "from small country churches to large churches with windows of 72-feet wide by 48-feet tall." One of the largest was a church in Florida, where the company designed and installed more than 6,000 square feet of stained glass.
According to the website, the company's guiding principles "are rooted in the history and traditions of the 1,000-year-old art form of stained glass." Those include the expectation that the projects should last for "hundreds of years" and "generations to come."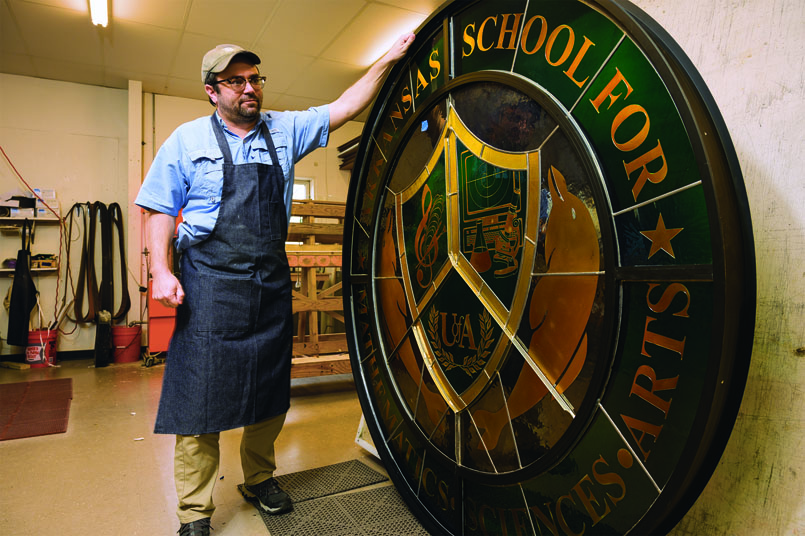 The restoration portfolio, unsurprisingly, also includes a religious angle.
"Some restorations after a tornado may begin with a small box of broken glass shards and a photo from someone's wedding that barely shows the damaged stained-glass window in the background," the website states. "While the project may start from a tragedy, there is always a satisfied client at the end, when the church is returned to its original glory."
Soos, an Ohioan by birth, arrived in the 501 via his 1968-72 stint in the United States Air Force. While stationed at the Little Rock Air Force Base, he took various classes at what was then the Arkansas Arts Center in Little Rock. One was glass-blowing, which led him down the path of stained glass.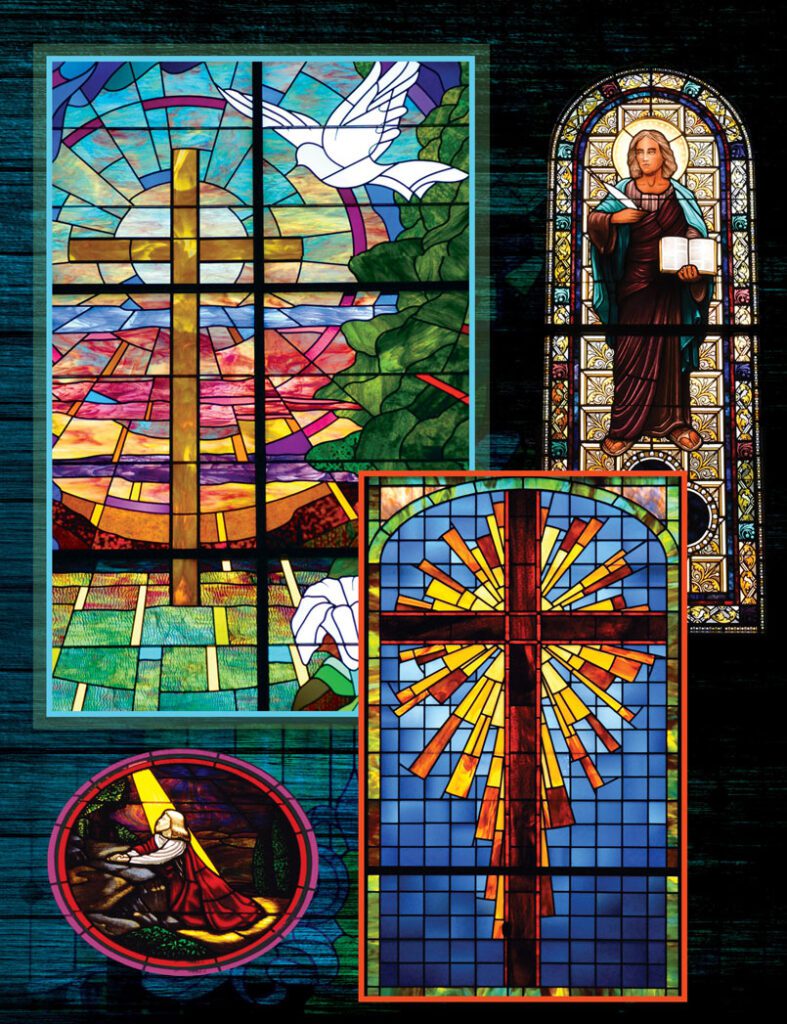 His son, Jonathan Soos, serves as the company's general manager and is involved in all aspects of sales and production. David's nephew, Nathan Cathey, serves as production manager. Lynn Fitzgerald, a glass painter and design artist, has been with the company since 1980.
A couple of years ago, the company restored a Tiffany window for a church in Dyersburg, Tenn.
"We had to insure it for $2 million. We breathed a lot easier once we got it installed," Soos said, chuckling.
A recent project included three outdoor sculptures (20 inches wide and seven feet tall) for a hospital in Rogers.
"That was the first time we've done them as outdoor pieces," Soos said. "We've done a lot of hospital chapels. Those are a little more fun because the hospital people give you more free reign."
Naturally, Soos has a few stained-glass pieces in his home. "We've got a front door and a window in the bathroom in my office," he said. "We were too lazy to put up curtains, so we built a stained-glass window. That gave us privacy and light."
Among the company's awards, according to the website, are the Quapaw Quarter Association Certificate of Merit and the Historic Preservation Alliance of Arkansas Award for outstanding work in historic preservation in Arkansas.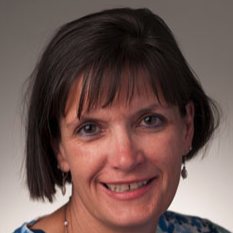 Latest posts by Donna Stephens
(see all)