28 Aug 2019

Martin ready for bigger role in Heber Springs offense

by Levi Gilbert

The Heber Springs Panthers have two timeless goals heading into every football season.

"Beat Clinton and win the conference," said Adam Martin, Heber Springs' starting quarterback. 

As the 2019 high school football season starts over the next two weeks, several classic rivalries will play out across the state, and the Clinton/Heber Springs rivalry should be near the top of must-see Week 1 matchups. 

"What makes this rivalry so special is the amount of community involvement that takes place," Martin said. "Whether the game is at Clinton or Heber, both stands will be packed no matter what. All around town, people ask you about the game weeks in advance. That's what makes it so special — the people in your community that root for you no matter what.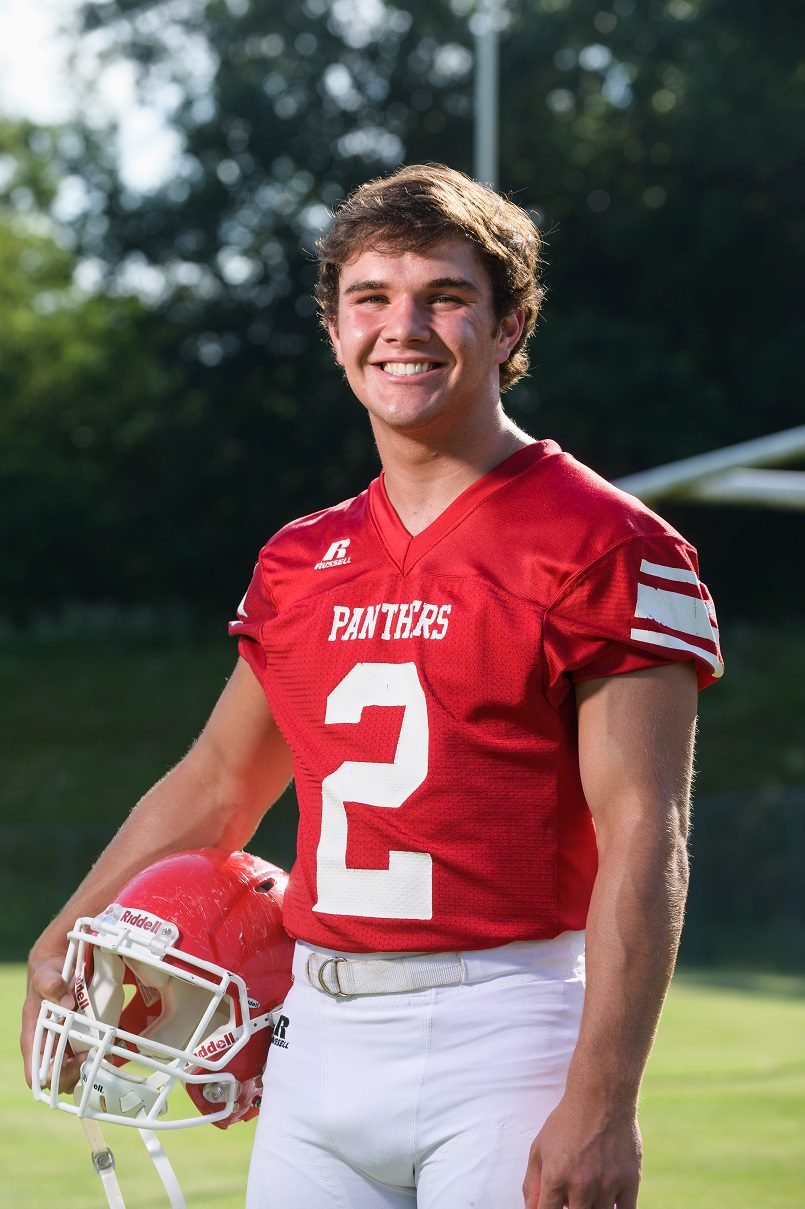 "My teammates and I have been playing Clinton since the third grade. After playing them year after year, a big win always feels good."
Clinton took home bragging rights last year in Van Buren County with a 36-34 win. It was the start of a three-game slide to open the season for Heber Springs, but the Panthers proved resilient. 
"We learned that you've got to keep fighting no matter what," Martin said. "We started the season off 0-3, and then went on to finish second in the conference."
Martin led the Panther offense at quarterback, passing for 1,745 yards and 15 touchdowns and rushing for 269 yards and seven touchdowns. 
Martin was selected to this year's 501 Football Team – 27 players representing all 11 counties of the 501. The team, sponsored by Conway Regional Health System, First Security Bank and Conway Orthopaedics and Sports Medicine Center, boasts the best the 501 has to offer both on and off the field. The senior defensive back was nominated by his former head coach, Darren Gowen.
"Adam is our leader on the field and off," Gowen wrote. "He has started every game of his career at quarterback. He started the last two games after he moved up in ninth grade as well. He is a very good decision maker and competitor. He is an accurate passer and a hard runner. We ask a lot of our QBs, and he handles it well.
"Off the field, he is a leader as well. He is always asking teammates to come run routes and catch. He encourages people to be better on and off the field. Officials always talk about how respectful Adam is when they talk to him. Because he is our offensive captain, he talks with officials a lot. Adam goes to support his teammates in all of their activities. Whether it is a soccer game or play, Adam is there to encourage and support."
In his senior campaign, Martin will be asked to carry an even heavier load for the Panther offense. 
"He will be called on to run the ball more and have even more options in our offense," Gowen said. "Adam will have his best season yet because he has worked even harder in the offseason to be the best player he can be. I expect Adam to be an all-state player this year in our conference."
Martin has a personal goal to pass for more than 2,000 yards and run for more than 1,000 yards this season. And it all starts this week with rival Clinton.
"We are focused on doing the little things right," Martin said. "In football, there are a lot of important roles on the team both on and off the field. It's easy to get caught up in the big picture. So, we are focused on doing our job to the best of our abilities.
"My days as a Panther are numbered. Heber Springs is a special place with special people. Not very many people get to grow up in a community like ours. Enjoy and appreciate it every chance you get."
Martin also plays basketball for the Panthers, and he's even planning on picking up baseball again this spring for his final year. He participates in Student Council, Science Club and Travel Club. Outside of Heber Springs High School, he's in the Godpleasers Youth Group at Heber Springs First United Methodist Church. He also volunteers at Breakin' Bread Ministries, a local non-profit that feeds the hungry and provides other services in Cleburne County. 
"When I'm not playing sports, I am either at church, on Greers Ferry Lake or fly fishing on the Little Red River," Martin said.
Martin and Heber Springs open the season playing host to Clinton at 7 p.m. Friday, Sept. 6.

Latest posts by Levi GIlbert
(see all)