30 Nov 2020

Look for the 501 LIFE Holiday issue on racks now!

Posted at 2:52 PMh

in

News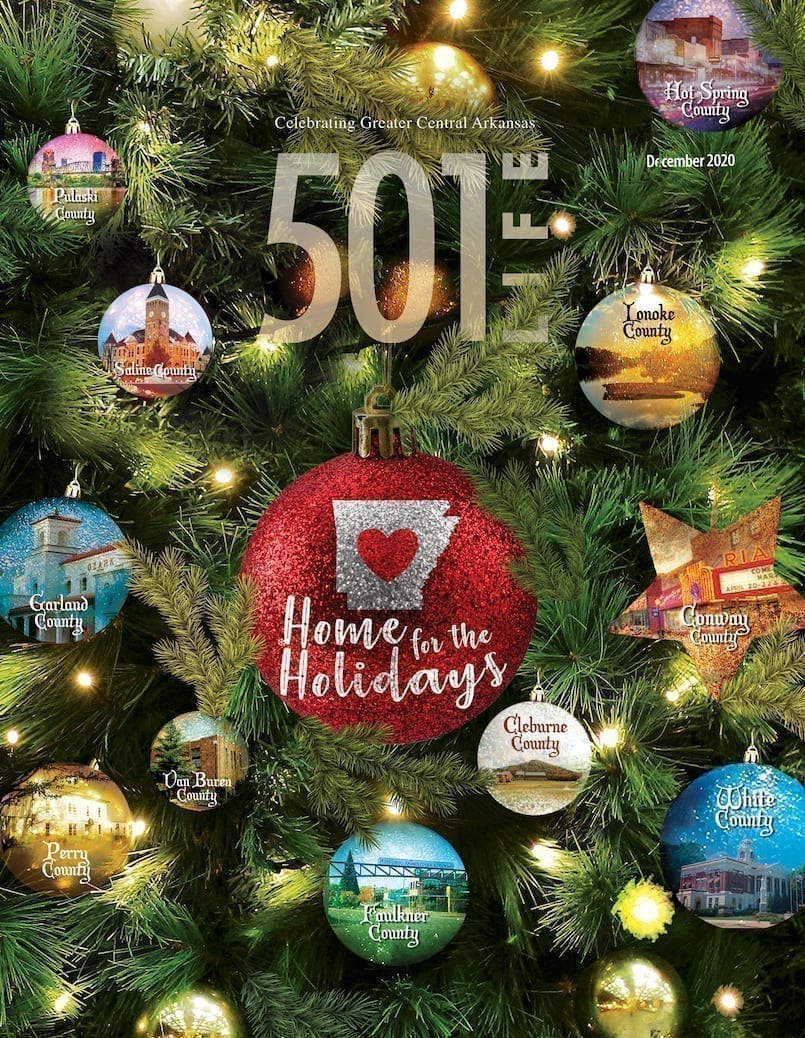 501 LIFE has published its December "Holiday" issue.
"The cover features sparkling ornaments with a photo on them that represents the 11 counties where our magazine is distributed," said Stefanie Brazile, co-owner and editor. "Each month we try to share meaningful stories about the people and events that reflect the heart of these communities."
As we close out a stressful year that brought the world a pandemic and highlighted racial tensions nationally, we hope the stories of goodwill and acts of kindness will restore your faith in life in the 501. At the end of the month, we'll celebrate the birth of the one who personifies peace, and isn't that what we all seek at the end of 2020?
Look for these and many other interesting articles at 501lifemag.com or pick-up a copy.
COUPLE OF THE MONTH — Nina and James Magie are loving life in Morrilton where she is striving to help local restaurants survive by helping to maintain a social media page called #MorriltonCurbside. He is a watchmaker/jeweler at Magie jewelers.
YOUTH — "Best in Show" tells the story Taylor Hoover of Vilonia who showed leadership this year when a friend was injured and she stepped-in to train and show his sheep. She achieved success at the fair and as a friend.
FEATURE — Arkansas Task Force 1 Urban Search and Rescue is ready for emergency situations locally and nationally. A team of 12 firefighters recently trained with two helicopters for water rescue at Beaverfork Lake.
HEALTH — A new Chief of Staff picks up the torch at Conway Regional Health System on Jan. 1. Mike Stanton, MD, has deep roots with the hospital and community.
PERSON OF THE MONTH — Kara Jones is a Morrilton native, UCA graduate and faculty member at the University of Arkansas Community College at Morrilton. The mother of three also promotes the Farmers' Market and serves on the Chamber of Commerce board. She brings a big heart for the people and beauty of the 501 region to everything she does.