30 Nov 2020

Surgeon picks up the torch: New Chief of Staff builds on progress at Conway Regional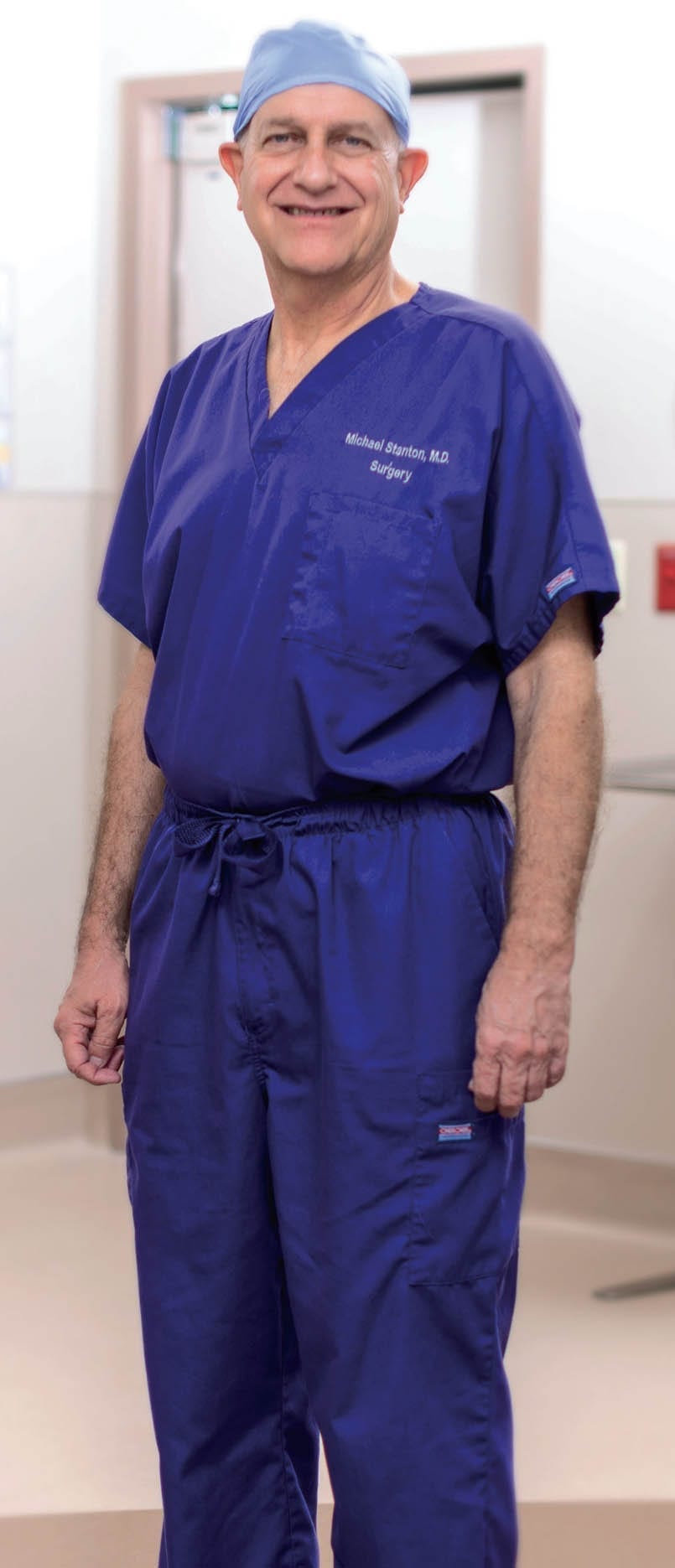 By John Patton
On Jan. 1, the Conway Regional Health System medical staff will have a new chief of staff in Mike Stanton, MD. As chief of staff, Stanton will serve as liaison between more than 200 physicians and the health system's Executive Leadership Team and Board of Directors.
His roots run deep in Conway and with the hospital. "I want to build upon the incredible progress that has been made," he said. Stanton approaches the role with more than 30 years of experience as a surgeon. Stanton has seen the community grow since he founded what is now Conway Regional Surgical Associates.
He has also watched his predecessor, Carol Angel, MD, work through unique challenges during her two-year tenure as chief of staff, including helping with decisions related to caring for patients during the COVID-19 pandemic.
He believes that the pandemic response has highlighted the importance of every role in the hospital. Each team member is important and provides a critical service and skill in order to care for patients.
"In the end, the ultimate goal is to provide the best health care for all patients, and that requires involvement from all team members," said Stanton. "Whether it is environmental services, maintenance, nursing, physicians, or the Operating Room team, everyone has a role."
During the past two years, more than 30 new physicians have been added to the medical staff in areas such as pulmonology, pain management, interventional cardiology, general surgery, hematology/oncology, emergency medicine, and the hospitalist program. Four physicians have also joined the new family practice residency program.
Conway Regional is amid an expansive capital improvement initiative. The multi-year project includes renovation of the Conway Regional Health & Fitness Center, construction of a new medical office building on the medical center campus, and the construction of a new primary care clinic in Greenbrier. The next major phase of construction includes a new state-of-the-art intensive care unit.
As for Stanton, he is excited about the future and the opportunity to serve others in the chief of staff role. "When it comes down to it, every leadership role is about caring for and about people," he said. "Sometimes that may involve decisions that are unpopular, but if you truly care and take all points of view into consideration, you can be successful."
He added, "The key is to be able to work together, establishing a trust with your colleagues and addressing challenges head on. To provide high-quality health care, you need a partnership between skilled physicians taking care of patients, and administrators ensuring that the hospital is managed properly. Both groups are important."
Stanton noted that physician engagement (a rating of their involvement) has improved for the past five years at Conway Regional. This year, Conway Regional Medical Center received two Press Ganey awards for Physician Engagement, honoring the continuous improvement Stanton mentioned. The Guardian of Excellence® is awarded for reaching the 95th percentile for each reporting period, and the Pinnacle of Excellence® is awarded for maintaining consistently high levels of excellence over multiple years.
Stanton's partners at Conway Regional Surgical Associates have expanded their reach into Russellville and Clinton. "Our practice is definitely expanding. That's one of the hallmarks of Conway Regional over the past few years – we have focused on expanding access to care."
He added, "The health system is expanding services in many ways and that is going to continue.
People can get the world-class care they need closer to home."