13 Oct 2021

Litton, Bulldogs primed for big finish

By Levi Gilbert

The Quitman Bulldogs won their first ever playoff game in 2020, and quarterback William Litton played a big role in that history.

"It was big for the program, but we couldn't have done it without the impact [last year's] seniors made," Litton said. "They worked really hard to build a legacy for themselves along with the program. Now, it's our job to build onto it and keep this thing going. Every year we have put emphasis on each senior class taking the next step forward, building the program another level.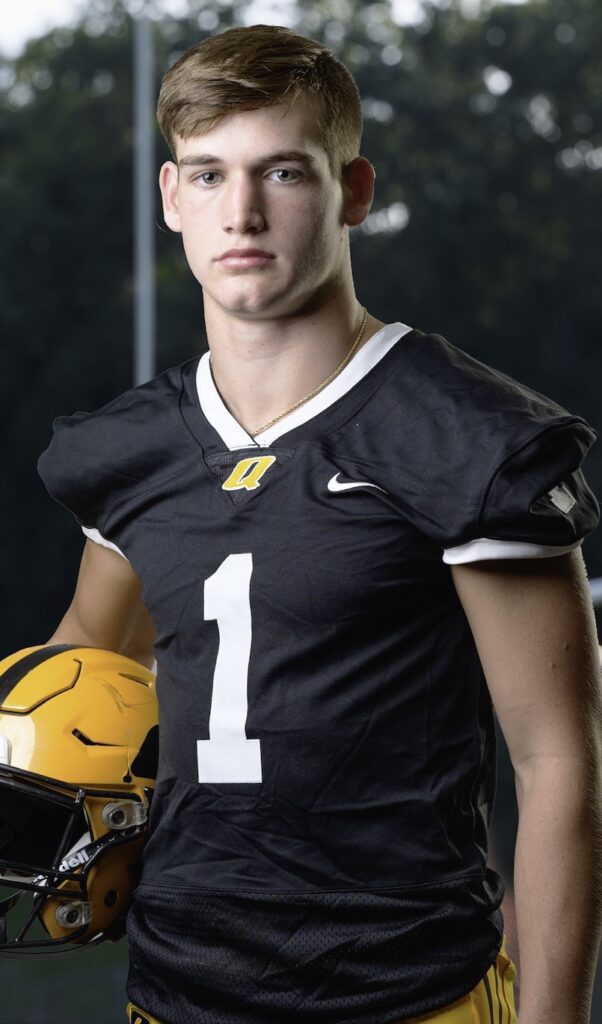 "I believe to lead this group further than last year, it won't just take one person. It takes everyone buying into the cause and getting better every day."
Winning a playoff game wasn't the only history Litton made in 2020. Litton broke several single-season school records, including passing touchdowns, total touchdowns (42) and rushing yards. He also set single-game records for total yards (448) and passing yards. Overall in 2020, Litton passed for 2,381 yards and rushed for 1,201. In addition to all that offense, he recorded 162 tackles at linebacker.
"His awareness and understanding of the game and his arm strength are the best I've ever been around," said Quitman Head Coach DJ Marrs. "He carries the same work ethic into everything he does. He's a natural leader, and people want to follow him. He should lead the state in touchdowns, passing yards and tackles again this season."
Litton, a senior, is a big-time play maker, and he refuses to let anything slow him down.
"I have been faced with many adversities and challenges over the years," Litton said. "My biggest challenge would be maintaining diabetes while being a multi-sport athlete. However, just like all the other obstacles thrown in my way, I have managed it and not let it dictate my life and goals.
"I want to be remembered as the guy who played the game the right way, was a student of the game, a true natural leader and one who helped those around him excel and be the best version of themselves. Hard work beats talent when talent doesn't work hard."
Litton was selected to this year's 501 Football Team — 23 players representing all 11 counties of the 501. The team, sponsored by Conway Regional Health System, First Security Bank, Moix Equipment & Toy Company and Velda Lueders Coldwell Banker RPM Group, boasts the best the 501 has to offer both on and off the field. The senior was nominated by Marrs.
Past the midway point of the season, Quitman (4-2, 3-0) is tied atop the 4-2A with sights set on an outright conference championship.
"I feel the major contributing factor for us going 3-0 so far in conference has been the change of tone from the start of the first whistle," Litton said. "I feel in the beginning of the year, we weren't coming out and setting the tone early. Whereas, now I feel we have been able to produce a lot better and gotten into rhythms early.
"I feel the main thing we need to improve on is getting 1 percent better every day, and continue to strive to be the best versions of us day in and day out. We know that as a team we need to prove ourselves, and we have to be able to win the big games, and you can't do that without discipline, focus and dedication. That's why it is so important for us to continue getting better, pushing ourselves to be the best team we can."
In addition to being an all-conference performer in football, he's earned the same honors in baseball and track. He also volunteers by helping coach a local pee wee football team. 
Quitman plays host to Magazine in 4-2A play at 7 p.m. Friday, Oct. 15.

Latest posts by Levi GIlbert
(see all)