11 Sep 2019

Lewis building 'firm foundation'

by Levi Gilbert

After facing a challenging, winless 2018 season, the Malvern Leopards opened the 2019 season last week with a victory over Glen Rose, 20-7. 

"Last season, we learned that team chemistry is a must, and as soon as you stop playing hard, the game is not going to go your way," said Dallas Lewis, a senior Leopard. "We were able to beat Glen Rose because we responded to adversity well and did what we were taught to do."
Lewis was selected to this year's 501 Football Team – 27 players representing all 11 counties of the 501. The team, sponsored by Conway Regional Health System, First Security Bank and Conway Orthopaedics and Sports Medicine Center, boasts the best the 501 has to offer both on and off the field. The senior receiver was nominated by his head coach, JD Plumlee, who is in his first year at Malvern.

"On the field, we expect Dallas to be a two-way player for us that contributes every snap," Plumlee wrote in his nomination. Off the field, he is a role model for the younger athletes in all three sports he plays — football, basketball and soccer. He has a 3.5 GPA.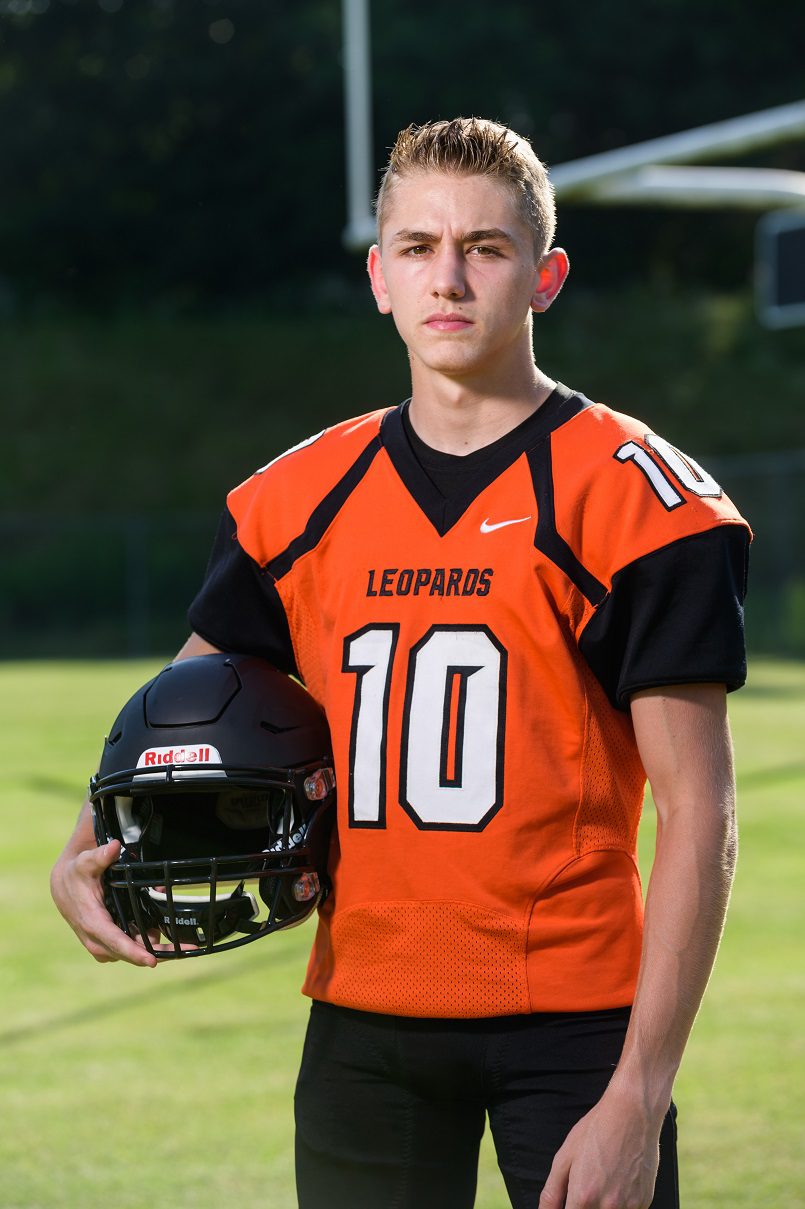 "I have created a leadership council, and Dallas is a huge part on the council. We are currently changing the culture here, and I am leaning on Dallas to help build that firm foundation. There is no doubt he will be a successful man in the future in all aspects of life."
This week, Lewis and the Leopards are stepping up in classification to take on the Lake Hamilton Wolves. 
"As we prepare for Lake Hamilton, we are focused on coming out strong and keeping a good mindset throughout everything," Lewis said. "This year, I'm focused on being the best teammate I can be and helping show the young guys how to play hard. We want to win as many games as possible and keep contributing to the rebuilding process of Leopard football."
Over the last two years, the Leopards have won just three games, and all of those came in 2017. Through it all, Lewis has proved deeply loyal to the Leopards, refusing to walk away from the program when success was hard to come by. 
"On the field, I had to overcome not giving up and sticking through it when it got hard and not following friends that went down a bad path," Lewis said. "I'm trying to enjoy every moment of high school because it flies by."
Lewis and Malvern play host to Lake Hamilton at 7 p.m. Friday, Sept. 13.

Latest posts by Levi GIlbert
(see all)