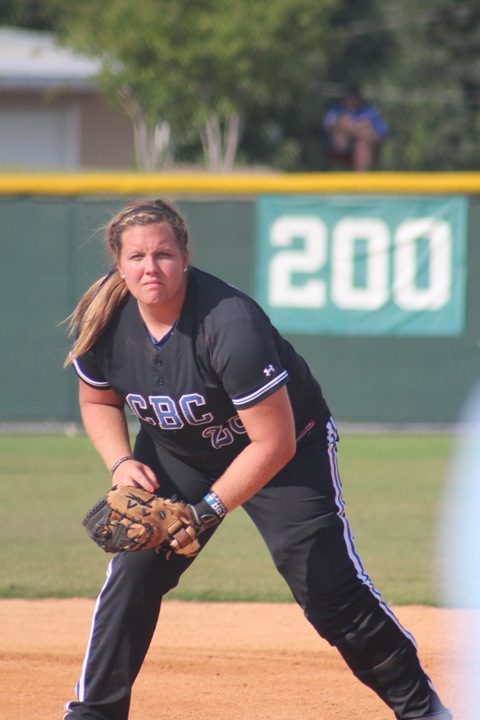 09 May 2012

Lady Mustangs earn NAIA tournament bid

by Mark Oliver



Bottom of the ninth. Bases loaded. Two outs. It's the kind of thing you only see in the movies. 



The scene screams for a hero, and that's exactly what Central Baptist College got when junior Samantha Luther stepped to the plate in the Midlands Collegiate Athletic Conference tournament on Friday. 



Without a hit in the game and three strikeouts on the box score, it seemed like the perfect opportunity for Luther to do something special, and with an RBI single to left-center field, she helped send her school to the NAIA tournament as conference champions.



Yes, Central Baptist College had won its first MCAC championship in front of friends, family and fans at City of Colleges Park in Conway. However, getting to the top wasn't easy for the team.



Ranked No. 4 nationally, the Lady Mustangs (50-5, 17-2 MCAC) opened the tournament with a 15-0 win against Oklahoma Wesleyan. CBC then took a tumble, losing to the Bellevue University Bruins, 6-5. The loss sent CBC into the double-elimination tournament's losers' bracket — unfamiliar territory for the Lady Mustangs — which meant the team would have to win three straight games to win the tournament and clinch the NAIA bid.


In the losers' bracket, CBC dispatched Oklahoma Wesleyan once more, 10-5, which set up a rematch with Bellevue. Behind sophomore pitcher Jessica Sheldon, the Lady Mustangs held the Bruins to just two hits en route to a 6-1 victory.


Managing to defeat Bellevue put both teams in a winner-take-all tiebreaker situation. Junior Natalye Chudy homered in the second inning to give the Lady Mustangs a 1-0 lead. However, in the top of the sixth inning, Bellevue's Katie Malloy drove in three runs on a bobbled outfield hit to put the Bruins ahead, 3-1. CBC answered in the bottom of the sixth inning with a two-run double from Chudy to tie the game. 


In extra innings, Luther's heroics capped off an impressive three-game comeback for the Lady Mustangs, who were crowned MCAC champions in their first year in the conference.


As conference champions, the Lady Mustangs receive an automatic bid and will represent the 501 as one of 32 teams vying for the NAIA tournament championship in Gulf Shores, Ala., on Thursday, May 17.