21 Jun 2020

July issue hits the streets

Posted at 2:12 PMh

in

News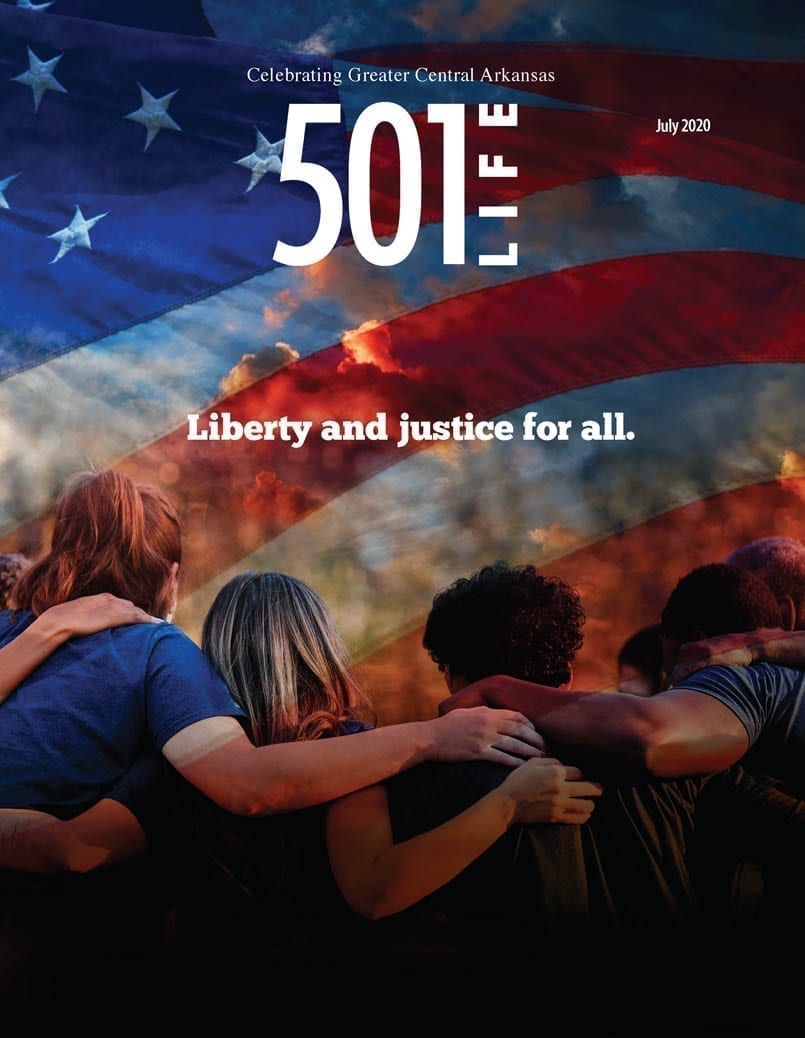 501 LIFE has published its July edition, which features special coverage of the recent Conway United for Equality march and rally.
Nearly 500 people participated June 7 in the event, with participants gathering at Rogers Plaza on Oak Street in Downtown Conway in 90-plus degree heat and marching to Simon Park.
"In addition to our coverage of the march and rally, we have photos from peaceful protests in Conway and Searcy, urging an end to racism in our country," said 501 LIFE Editor Sonja J. Keith. "At the rally, Conway Mayor Bart Castleberry made the point that "there's no place for racism anywhere' and we couldn't agree more.
"We applaud the efforts that are being undertaken in our area to address racism and bring about unity and understanding."
Other features from this month's edition include:
COUPLE OF THE MONTH – Shelley and Dr. Justin Charton are loving life in Conway with their four children.
NEIGHBORS – When Mike Miller purchased Crow Paving/Jay-Pac, he had to find the right person to lead the Morrilton firm. Brian Rohlman is that person.
NEIGHBORS – Bill Morton is on a mission to honor Searcy High School military veterans. 
SPORTS – Cleburne County's Debbi Brawley loves it in the sky.
PERSON OF THE MONTH – 501 LIFE celebrates Grace Rains, director of operations at the Conductor.
For more information and to see other stories in the current issue, visit 501lifemag.com and 501 LIFE on Facebook, Twitter and Instagram.