18 Jun 2020

Cleburne County: Debbi Brawley

"I love it in the sky" is her mantra. Fascinated by planes and human flight as a youngster, Debbi Brawley confesses that in adulthood she has transitioned from dream to goal, and today knows what it is "to fly" as a skydiver, to experience the "exhilarating, unbelievable, indescribable" thrills and satisfactions of skydiving, of "being alive again." Her skills in the "whole-body sport" have multiplied quickly, too, and national and world participation now lies on her horizon.

Debbi has lived a complex life, a commendable combination of commitment, courage and compassion. Born 63 years ago in El Paso, Texas, as a toddler she moved to Helena. In nearby Marvell, she completed her K-12 education at Marvell Academy in 1975. With a brief phase as a "Hippie Chick" in her background, she immediately moved into banking in Arkansas and then Texas, while accumulating an assortment of baccalaureate credits at the University of Arkansas at Little Rock. For 17 years, from 1978 through 1994, she advanced through a variety of increasingly demanding positions with Baptist Health Medical Center in Little Rock. She relinquished her responsible post as a physician recruiter only to provide her young daughter with fulltime home care.
Greers Ferry Lake, her husband's boyhood home, had also captured her gaze, so they moved into a rented home there. With their daughter's desire for a large-city setting and education, the family moved so Rachel could attend Conway High School. She graduated in 2000, the year her parents finished construction of a home on the lake. The trio moved into that residence a year later.
Debbi energetically ventured into real estate sales, gaining her real estate license in 2002. Five years later, she and her husband opened their own real estate business in Greers Ferry, shortly before the economic recession that ravaged the nation. Their new venture survived, and even thrived. As challenging as her burgeoning business responsibilities were, she refused to overlook the needs of people elsewhere. She went on three church mission trips to Haiti and twice to Guatemala to aid with house and store construction.
However, the most mystifying and mesmerizing segment of her life lay ahead. Not hiking, rock climbing or nationally acclaimed photography, all favorites in the past, could rival its impact on her or importance to her. On Thanksgiving Day 2011, Rachel insisted she view a video with her. She did, and, "It started a journey that changed my life, and I never looked back." The film surveyed someone flying a wing suit in Switzerland, a blithe spirit like no other she had seen before. Incomparable human elation passed before her eyes. Addiction to motion and movement in space was inescapable.
Within months, at age 55, she made her first jump. Strapped to a tandem instructor, she was accompanied and guided to the ground in her introduction to the sport. That exhilarating experience launched her quest for an A license, with its emphasis upon rigorous daily physical and mental conditioning (including yoga), crucial safety measures, intricacies of the sport, video-watching, 25 supervised jumps, and an oral and written exam. In 2014, on Mother's Day, that license came to her and to Rachel, a significant achievement that was but a running start for Debbi on her B License.
Two years later, it was hers. Formation Skydiving, requiring "taking grips" with other jumpers and "moving into different positions as a group," had been key. So, too, had been more than the required jumps, and precisely targeted landings.
The C License was also imminent, and before 2020 ends, she hopes to claim it. Caution and conditioning are now more important than ever, together with expertise to coach and monitor newcomers and to amaze sky-searching crowds with movement among "different planes" of space and with targeted landings. Full-circle completion, from inconspicuous, awe-paralyzed spectator to acclaimed, proficient skydiver, Debbi now has in sight the highest tier of excellence in her sport.
After 950 jumps and six years of skydiving, she continues to cherish as her most prized goal her example to "women with years." Debbi fervently believes that what she launched at age 55, other females that age, or older, should try. She hopes, also, to compete in free fly competition, and "to jump in Switzerland" and, just maybe, on mission trips abroad.
Cleburne County and the 501 are proud that a transplant, who is a pioneer in her sport, calls both home.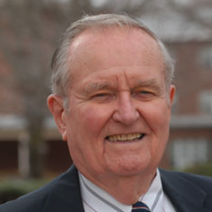 Latest posts by Bob Reising
(see all)