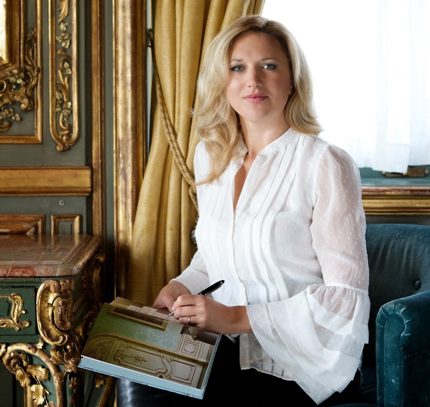 02 Feb 2015

Jessica Fellowes to speak Feb. 5 on 'Downton Abbey'

Posted at 11:47 AMh

in

News

by Cassidy Crawford
College of Fine Arts and Communication Media Office


Jessica Fellowes, author, journalist and public speaker, will take the stage at the Donald W. Reynolds Performance Hall on Thursday, Feb. 5, to speak on her series of bestselling books about the hit British period drama television series, "Downton Abbey."

The appearance, part of UCA Public Appearances' Distinguished Lecture series, will begin at 7:30 p.m. and is sponsored by Arkansas Times.


In "A Year in the Life of Downton Abbey," Fellowes, niece of "Downton Abbey" creator and scriptwriter Julian Fellowes, discusses behind-the-scenes drama and shares real life stories about favorite characters and actors.


"Jessica has written four books about "Downton Abbey" and will give our audience a direct insider's look at the series," said Amanda Horton, director of Public Appearances at Reynolds Performance Hall. "She is sure to intrigue and educate ticket holders with her historical context and behind-the-scenes stories."


Fellowes' first two books, "The World of Downton Abbey" and "The Chronicles of Downton Abbey," made it to the Sunday Times and New York Times bestseller lists.


"This lecture is not only perfect for 'Downton Abbey' fans but also for fans of global studies, drama, writing and history," Horton said.


Tickets are $15 for the general public, $5 for children and free for UCA students (limit two). For tickets, call UCA Ticket Central Box Office at 501.450.3265 between 10 a.m. and 4 p.m. Monday through Friday or toll free from anywhere in Arkansas at 1.866.810.0012 or visit uca.edu/reynolds.


For more information, contact Horton at 501.450.3682 or [email protected].