02 Aug 2022

It's Almost Time! Back to School 2022

By Jessica Duff

The Pulaski County Special School District boasts many dedicated educators and administrators from 26 schools across Central Arkansas, which includes the DRIVEN Virtual Academy. These educators have dedicated their careers to investing in young people. With a new school year beginning, here are some tips from Maumelle High principal Jason Young and first year Principal Lisa Smith at Crystal Hill Elementary.

What are you looking forward to as a new year begins?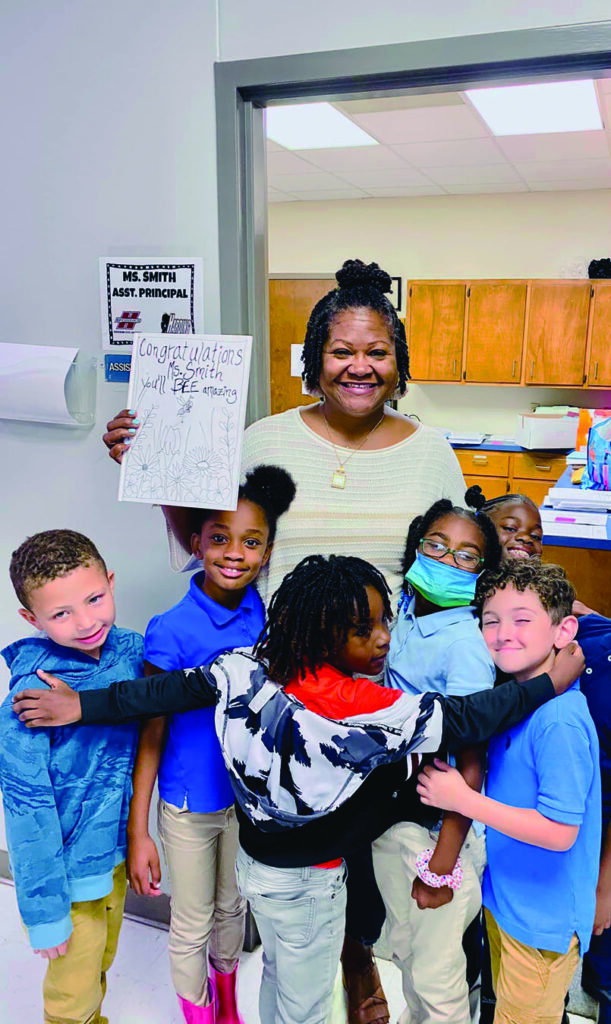 Mrs. Smith: I'm looking forward to continuing the awesome work that we started last school year and reconnecting with students and families as we work towards restructuring what a school family and family involvement looks like at Crystal Hill as well as doing the hard work of motivating students to love school. I'm excited about the opportunity to lead the staff and watch them grow as instructional leaders.
Mr. Young: In the upcoming year, I am looking forward to continuing the building of relationships with my scholars, staff, and community in the city of Maumelle and Maumelle High School.
What can families do to prepare for the first day of school as the weeks of summer wind down?
Mrs. Smith: Families can READ, READ and READ some more to prepare for the year. One of the challenges that we hope to overcome this school year is dispelling the notion that reading isn't fun. We would also like for parents to work with students to develop good work habits by setting aside 20-30 minutes each morning and afternoon to focus on a skill that they struggled with last year. Encourage students to stay focused and do their best during work sessions. Fostering a spirit of resilience and grit is important to academic success.
What can families and students expect from Maumelle High when school begins?
Mr. Young: Our scholars and parents can expect Maumelle High School to take a giant step forward post-pandemic in our expectations and level of rigor. The families of Maumelle can expect the administration and teachers to hold themselves to those same expectations.
What are your goals for the 2022-2023 school year?
Mrs. Smith: My goals for next year are both academic and social-emotional in nature. I plan to pick up where we left off with increasing student achievement by including the following school wide goals:
• Foster positive connections to our school by increasing opportunities for parent participation and community involvement.
• Promote social-emotional wellness by creating a safe environment for learning through growth mindset concepts.
• Increase reading engagement through book clubs and high-interest text.
• Create a positive online presence for Crystal Hill via our social media outlets.
Mr. Young: My goal for the 2022-2023 school year is to create a learning environment that is safe, fun, rigorous, and relevant.
About PCSSD
Pulaski County Special School District spans more than 600 square miles in Central Arkansas and requires highly skilled and passionate personnel to adapt educational policies and personalization to 26 schools. Every school is accredited by the Arkansas State Board of Education. PCSSD has served schools across Pulaski County since July 1927.
PCSSD is committed to creating a nationally recognized school district that assures that all students achieve at their maximum potential through collaborative, supportive and continuous efforts of all stakeholders.