Aug 27, 2018

Impressive: Military service capstone, beginning of accomplishments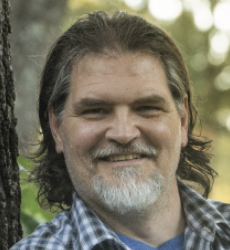 Latest posts by Dwain Hebda
(see all)
Story and photo
by Dwain Hebda
When Emileigh Spiller walked the graduation stage not long ago, it's fair to say there's not much at Greenbrier High School she left behind untouched. The 18-year-old made the most of her four years there and then some.
"I'm very self-motivated and competitive with myself. I've never really been one to just sit back in a classroom," she said. 
By any measurement, Spiller's accomplishments are impressive in their number and variety. Whether in the classroom, the field of athletic competition, in extracurricular activities or in public service, she assembled an astounding resume.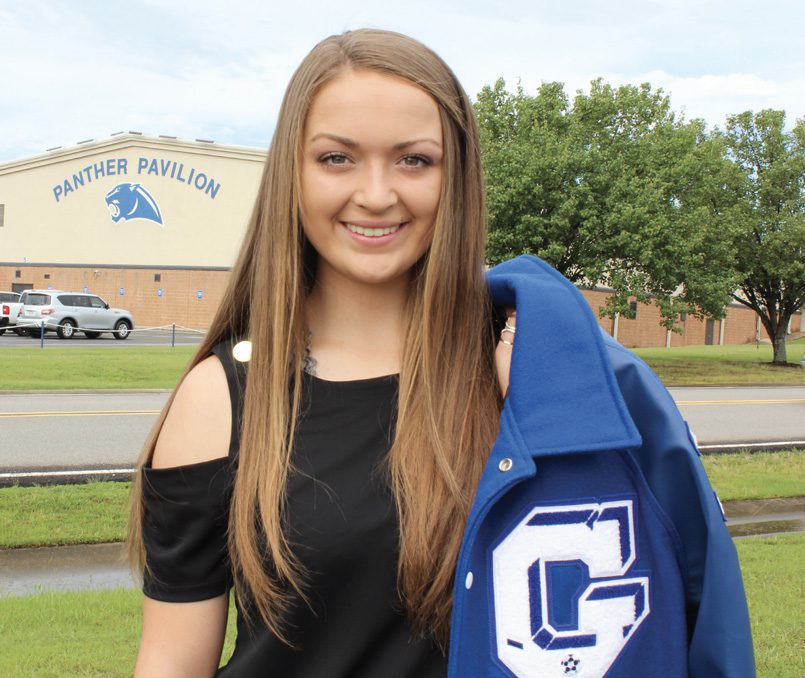 "I really just always wanted to push myself and be competitive against myself because I know that I can do better," she said "Ever since I was young I've been very conscious about my future so I knew that it was necessary to do that."
Spiller graduated with a 3.87 grade point average over a career course load that included numerous advanced placement (AP) and honors-level classes. Because of her academic achievement, she was tapped for the Gifted and Talented Education program and the Environmental and Spatial Technology (EAST) mentoring program. 
"The Gifted and Talented Education program is basically an academic leadership program. It's where people who excel academically are encouraged to be leaders within the classroom," she said.
"The EAST Program I've been involved in since the eighth grade. (It) recognizes people who really excel within certain programs. I'm really into Adobe Premiere Pro, which is video software, and I was asked to be an EAST mentor so that I could helper younger underclassmen."
Spiller also exercised her leadership on the soccer field, serving two years as team captain and twice was named All Conference. Her senior year she also ran cross country and track, qualifying for state in both and placing seventh in the 4 x 800 meter relay, en route to all conference track honors. 
"It's been very challenging to balance academic work along with athletic leadership responsibilities but honestly, it's made me a better person," she said. "Lots of hard work, obviously, but it's been a pride and joy throughout my high school career."
Somewhere in between, Spiller managed to squeeze in 100 hours of community service in a variety of capacities. 
"I really love to do community service," she said. "I first got involved with community service through the EAST program and that's what really sparked a passion in me for helping people. One of my favorite (events) would have to be Ecofest held in Conway every year. It's where community members can come and just observe different projects from other community members who help benefit the environment."
Spiller has participated four times in Ecofest. "It's a great experience. My last one was on the different types of composting and how it can benefit our environment."
Another one of her favorite service activities has been helping out with the Greenbrier Veterans Day observance, which is not surprising considering her older brother and role model, Chandler, was in the Marine Corps. 
In fact, Chandler inspired her to make the military part of her life after high school and she attacked that goal with trademark gusto. She spent 18 months training with Marine poolees (recruits who have signed up but not yet reported for basic) as part of the application process for an NROTC scholarship. 
"The first time I went (to train) I was extremely intimidated. I was one of only a few females there," she said. "I excelled in the running but everywhere else was a challenge to me. But, of course, I like that. I like a challenge."
After an extensive application process that included multiple interviews with Marine leadership, Spiller became one of a mere handful of applicants in the region to receive the scholarship and the first from her high school. Now bound for the University of Mississippi in Oxford, where she will study biochemistry with the goal of becoming an OB/GYN after her military hitch, she looks forward to the future with great anticipation.
"At graduation, when we slid our tassels from right to left, it all hit me how far I've come and how many people have supported me along the way," she said. "Being involved in certain things has just molded me and my character into what it is today."