05 Nov 2023

Artist of the Month: Terri R. Taylor

By Dwain Hebda

Lonoke, Arkansas, isn't the kind of town one generally associates with art, but that says more about a person's attitude than the place itself. Art is, as the saying goes, in the eye of the beholder and the hand of the Almighty, and one look at the brilliant sunsets, the vibrant landscapes or the abundant wildlife here attests to that.

It's the kind of place that has enchanted lifelong artist Terri Taylor, owner of Cozy Nook Studios Gallery & Café.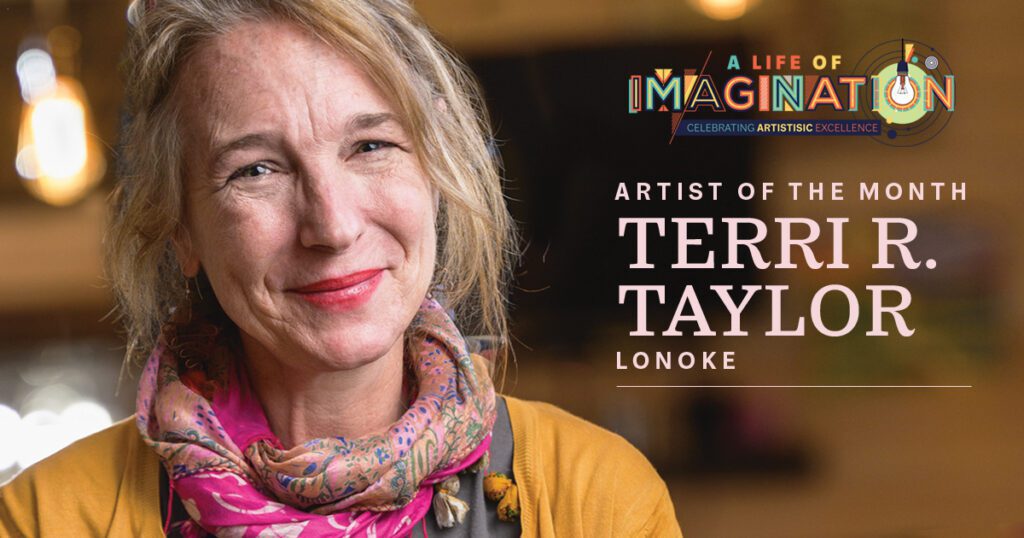 "I drove by this building and it had stained glass in it," she said. "I love stained glass. It's a hobby. I would never do stained glass professionally because that would steal my passion. Anyway, I bought the building."
Today a welcoming space that gathers people for nourishment of the body and soul, the building was, at the time she found it, hungry for its second act in life — much like its owner. Looking to move on from a failed marriage, Taylor had taken a job teaching art at Hazen High School in part because it was full-time work and partly because it was halfway between one of her sons attending college in North Little Rock and another attending school in Memphis. It took her eight weeks to renovate the 1,700-square-foot building before opening an art studio in 2018.
"I would finish teaching in Hazen and I would drive to Lonoke and work in my studio and teach classes," she said. "I learned to embrace hiccups. There's been several little hiccups along the way, but I will tell you that you don't get the highs without the lows. It's a great ride."
Taylor has never known a time when she wasn't surrounded by art as both her mother and grandmother were gifted creators. Growing up in a military family, she moved around a lot growing up, mostly on the East Coast. In 1976, the family landed in Sheridan, where her mother opened a studio and gallery downtown, foreshadowing her own venture years later.
Though Taylor would only be there for three years before entering college at age 16, she was already accomplished in her own right. Each step in her educational journey – she'd ultimately attend five colleges in multiple states before earning her bachelor's and master's degrees at Henderson State University – only broadened that experience.
"When your mother owns an art gallery and studio, you sell artwork from about the age of third grade, you know?" she said "I always was a drawer growing up. Then I became a muralist and basically did that all the way through my several years of college. Then I went full-time educator in art and I worked my summers as a muralist."
Taylor's path eventually led back to Arkansas, where she and then-husband Marc Menefee started a family and founded the Art Church, a former Hot Springs sanctuary building they bought when it was barely standing and transformed it into a commercial space. After 19 years, the couple parted ways, and Taylor found her way to the Delta just as Lonoke was starting to catch its second wind with new businesses opening along the town's main drag.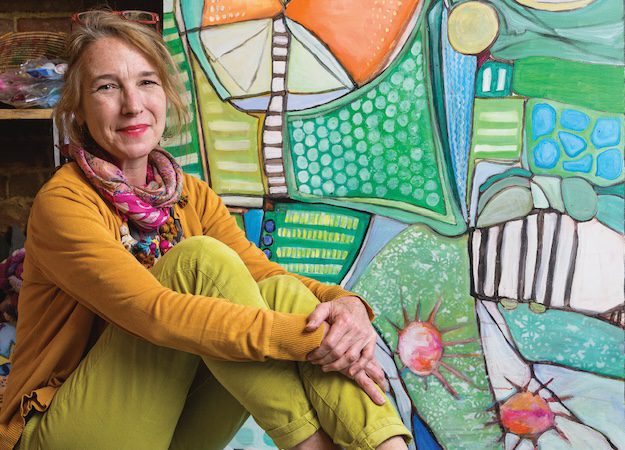 "When I first started this, it wasn't anything. The building was falling in. This was a project of love and I had a blast playing with the building, working with some great contractors," Taylor said. "The energy of this little town is so embracing. It's not like a new energy that's moved here; it's like air has been breathed into the town and it's awakening. That's been exciting."
Most art studios survive on art students, and students don't grow on trees, especially in small farming communities. Taylor found what she's always found – that there will always be some parents who want their kids to discover and express talent outside of sports – but also recognized it was prudent to broaden the business' appeal by adding a café. Artistry can live anywhere, she contends, especially the kitchen.
"I'm in rural Arkansas and the bottom line of things is there's a lot of people who would never, ever walk into an art gallery or an art studio, but they've got to eat," she said. "If you have good food, they will walk into an art gallery or an art studio for it.
"So I get the farmers who come in to eat and they're surrounded by original art. Our menu is named after famous artists, and every day I get to talk about artists and art to people who would never take time out of their day to walk into a museum or art gallery."
Today, Taylor is as immersed in creative endeavors as at almost any time in her life, whether it's baking by touch and smell – due to food allergies, she can't eat her own creations – or chatting up the lunch crowd or leading classes of all ages. Every encounter brings something out of the retired teacher, something she's glad to share with anyone in a space that glows with creativity and warmth.
"If I can plant that seed in everybody that walks through this door or even just one person, which I know I have, that is a quest accomplished," she said. "Spreading joy and passion and love is a gift from God, it's a gift from the universe, it's a gift of persistence and patience. But most of all, it's a gift only others can give you. I'm just incredibly blessed every day."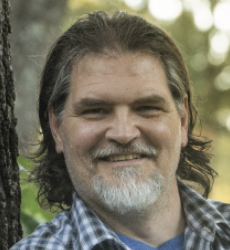 Latest posts by Dwain Hebda
(see all)