23 Jan 2019

Hooten aims for another state championship

by Levi Gilbert

Nicki Hooten and the Quitman Lady Bulldogs have experienced uncommon success in the last half decade. Since her seventh-grade year, Nicki and the Lady Bulldogs have lost only 16 games.

"We remain undefeated in conference for the fourth year in a row," Nicki said. "In my time playing varsity, we haven't lost a conference, district tournament or regional tournament game."

As a multi-sport athlete at Quitman, Nicki has been an integral part of four state championships across cross country (2016, 2017), track (2016) and basketball (2017). In the last year, Nicki and the Lady Bulldogs finished runners-up in basketball, cross country and track. At 18-5 (10-0 2A 5 North), the Lady Bulldogs are primed again for another basketball championship run.

"Being a part of Quitman basketball has been a blessing," Nicki said. "The community is the most supportive that I have seen anywhere, and I love how they rally behind their teams. It is awesome to see our hard work in the weight room, on the track and in the gym pay off. Coach [Tim] Hooten always told us that it is harder to stay at the top than get to the top, and we are seeing this now because we are on everybody's radar. Every team we play would love to say they beat Quitman, so we have to be prepared and play to a high standard every time we hit the court."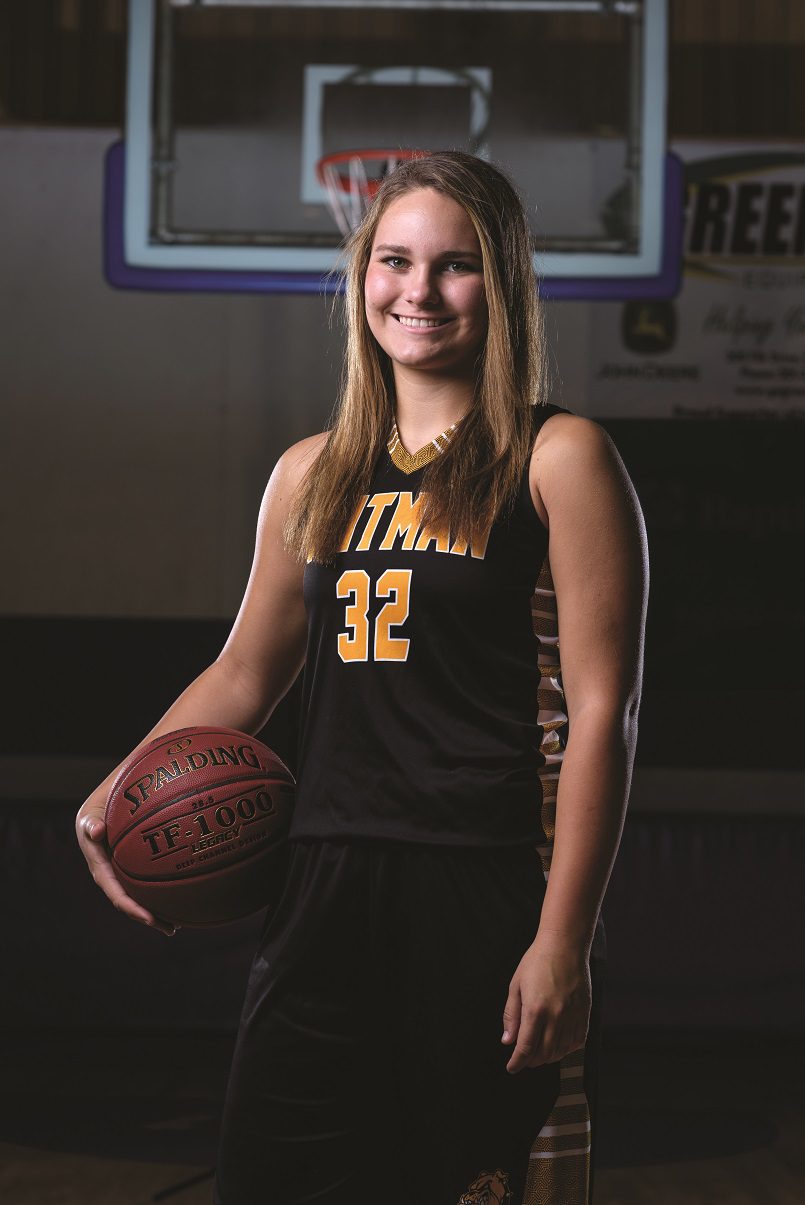 Nicki, a senior forward for the Quitman Lady Bulldogs, was selected to this year's 501 Basketball Team — 34 players representing the best the 501 has to offer both on and off the court. The team is sponsored by Conway Ortho and Sports Medicine Center, Conway Regional Health System and First Security Bank. Nicki was nominated by her uncle and head coach, Tim Hooten.
"Nicki was the leading scorer as a junior (13.5 points per game) and sophomore (11 points per game)," Tim Hooten wrote in his nomination. "She's a four-year starter, three-year all conference, two-year all state tournament and all state honoree as a junior. She scores well in rough situations and is a really good shooter. She can find the open girl and rallies and encourages her teammates.
"She's determined and aggressive, and she works very hard in all she does."
As a senior, Nicki has increased her offensive production, averaging 17.2 points per game. She's shooting 34 percent from 3-point range and has knocked down 53 3-pointers so far this season. After her close friend, Lily Holland, injured her knee before the season, Nicki was left as the lone senior on this year's squad.
"It has been a big change from last year — I have taken on a huge leadership role this season," Nicki said. "I have grown and changed as a player in the last year by becoming more of a driving threat as well as a better 3-point shooter. I developed my jump shot a lot over the summer and added it to my game. I also have focused more on rebounding than in previous years because I am playing inside more.
"I am taller but tend to play a small forward or guard position. I can shoot the 3-pointer and also bully it inside, so it is hard to find a good matchup to guard me on defense. If you put a small quick guard on me, I will post them up. If you put a big post player, I will go outside and attack her off the dribble."
As much success as Nicki has had in athletics, she's even more successful in the classroom. The senior scored a 35 on the ACT and is taking four Advanced Placement courses this year.
"A lot of students take an easy senior year in the classroom, but I like to push myself in every aspect of my life, so I took a full schedule in addition to everything else I am doing," Nicki said. "I plan to study pre-medicine in college and become an orthopedic surgeon. I applied to several top tier colleges, but will not hear my admission decisions until mid-March."
Nicki also volunteers her time coaching pee wee basketball at Quitman.
"I have a blog, smallgirlsbigimpact.com, where I write about the pee wee girls' basketball program. I help coach the third- through sixth-grade teams and have since my sophomore year," Nicki said. "Two of the teams I coach right now (fourth and fifth grade) have been undefeated since they started playing. I love leaving the locker room after a [varsity] game and there are always pee wee girls waiting for me — I get almost tackled into the wall by them hugging me."
Nicki Hooten and the Lady Bulldogs play host to Nemo Vista at 5:30 p.m. Thursday.

Latest posts by Levi GIlbert
(see all)