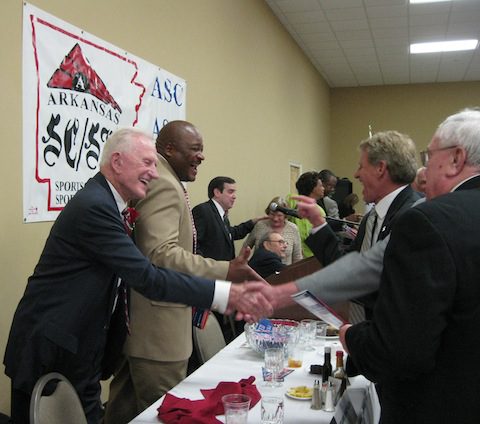 27 Jun 2012

Honorees named for sportscasters/writers hall of fame

The Arkansas Sportscasters/Sportswriters Hall of Fame has announced its 2012 inductees and award winners:

Sportscaster – Michael D. Harrison.
Sportswriter – David McCollum.
Lifetime achievement – Jerry Jones.
Member of the year – Doretta Bright.
Service award winners – Eulis England Family and Buddy Coleman Family.
Wess Moore will serve as the master of ceremonies.

The hall of fame banquet is scheduled at 6 p.m. Saturday, July 14, at the Centennial Special Events Center at 1600 Centennial Club Drive in Conway.

Tickets are $45 each or a table of 10 for $400.

For more information or to purchase tickets, call 501.733.4011 or 501.327.0252.