26 Jul 2023

Harding Men's Basketball achieves academic success

SEARCY — The Harding men's basketball team received the Team Academic Excellence Award from the National Association of Basketball Coaches (NABC), joining over 300 honored programs on July 20.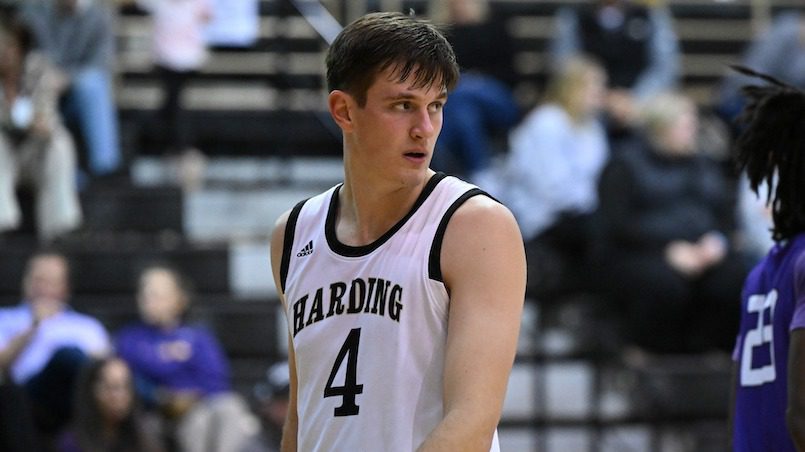 In addition, seniors Davis Morgan, Sam Henderson, and Taylor Currie were recognized on the NABC Honors Court.

The NABC Team Academic Excellence Awards commend men's basketball programs that achieved a team GPA of 3.0 or higher during the 2022-23 academic year. Meanwhile, the NABC Honors Court acknowledges junior, senior, and graduate student men's basketball players who maintained a cumulative GPA of 3.2 or higher throughout the year.
Harding showcased a commendable 3.11 team GPA, with Morgan, an accounting major from Searcy, Arkansas, leading the way with an impressive 3.91 GPA. Henderson, a kinesiology major from Crowley, Texas, achieved a notable 3.82 GPA, while Currie, a sport and recreation management major from Clarkston, Michigan, secured a commendable 3.46 GPA. Both Henderson and Currie will return for their final Harding seasons in 2023-24 and pursue graduate degrees.