24 Feb 2021

Griffin, Lady Panthers fighting for state tournament bid

By Levi Gilbert

For the last three years, Kylie Griffin has poured herself into improving the Greenbrier Lady Panther basketball program, and her senior season has paid off with an opportunity to earn a 5A state tournament bid.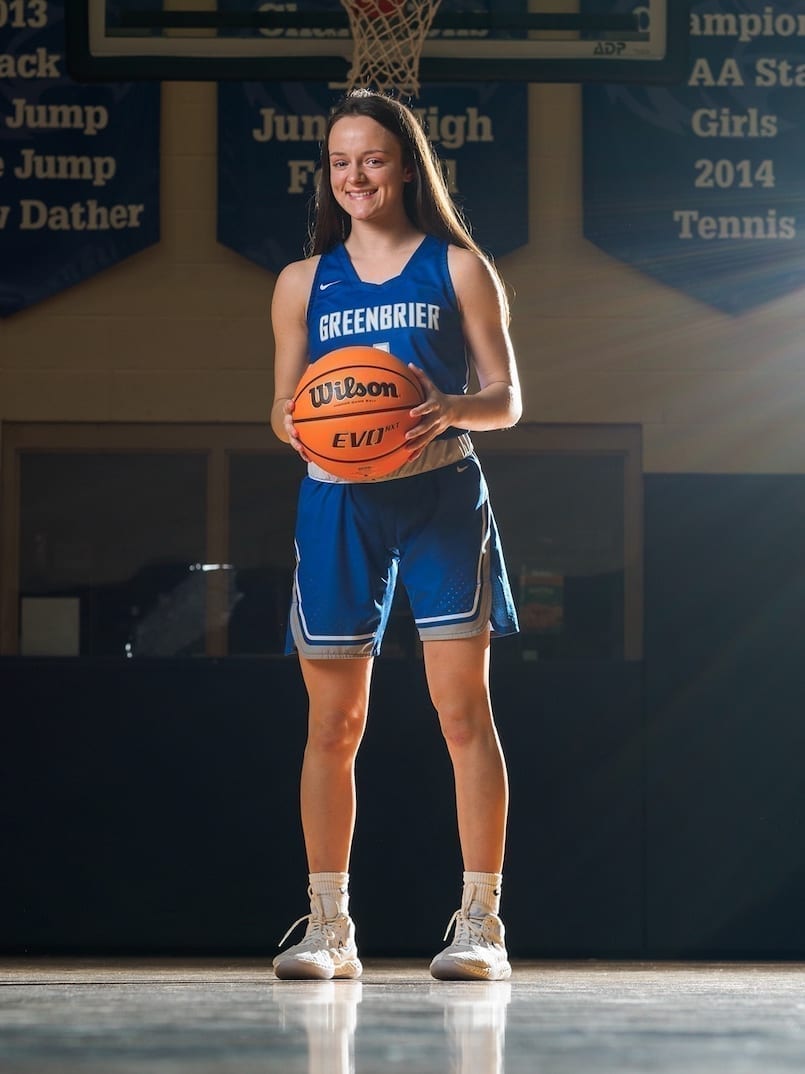 "This has been one of my favorite basketball seasons and teams that I have gotten to be a part of," Griffin said. "We all play really well together, and we have had a lot of success this season."
Griffin was selected to this year's 501 Basketball Team — 34 players representing the best the 501 has to offer both on and off the court. The team is sponsored by Conway Regional Health System and First Security Bank. The senior point guard was nominated by her head coach, Payton Edmondson.
Griffin has started at point guard and been a team captain for the last three years for the Lady Panthers, and her contributions come on both sides of the court.
"Her leadership on the floor, her work ethic and attitude and the energy that she plays with are her best qualities on the court," Edmondson said. "She has been one of our best defensive players for the last three years. The energy she plays with makes her a great on-ball defender. She was also our leading rebounder from last year.
"She is such a great kid on and off the floor. Her attitude and work ethic are outstanding, and she is always working on her game. The energy level she plays with all the time is tremendous, and her leadership makes us a better basketball team."
With so much uncertainty impacting this basketball season — both because of COVID-19 and the recent bout of severe winter weather — every second on the court has been precious to Griffin. It has become a refuge.
"This year has been challenging because of all the guidelines and restrictions that have been put in place," Griffin said. "We didn't get to have team camps this summer, and that was disappointing. We have had situations arise where we had to adapt quickly to new circumstances, but I have always been encouraged throughout the season that when we step in between the lines, everything about the game of basketball has stayed the same and we get to compete just as we would if COVID didn't exist."
Griffin also plays softball and runs track for Greenbrier. She also participates in Future Business Leaders of America and Beta Club. She has signed to play softball at the University of Central Arkansas where she plans to pursue a degree in speech pathology.
Griffin and the No. 5 seeded Lady Panthers open the 5A West conference tournament playing host to No. 8 seeded Alma at 6 p.m. Friday, Feb. 26
"I'm so thankful for all of my coaches who have always supported and encouraged me andallowed for me to become the player that I am today," Griffin said.

Latest posts by Levi GIlbert
(see all)