27 May

Editor's Note: Fly like an eagle
In early December, my husband, Tom, and I placed an X by one of the items on our 501 bucket list as we hiked Sugar Loaf Mountain.
We had attended and taken photos at a Christmas event at the Fairfield Bay Chamber of Commerce (what fun!) and decided to check in and check out the new hotel in the community. Fairfield Bay is a wonderful community, and we consider it such a treat to spend time there. We had a wonderful stay.
The next morning, we made our way to the Fairfield Bay Marina to catch the shuttle out to the mountain for our hike. It was an unseasonably warm and bright December day. The sky was an incredible shade of blue, and we knew we hit the jackpot on timing our trip.
It was my first time to hike Sugar Loaf. Tom had previously hiked it with a group of Boy Scouts.
Soon we had to shed our jackets as we began meandering along the marked trail. We had stopped along the way to sit on a bench and take in the beauty of the area when out of nowhere an impressive C-130 buzzed by at what seemed like eye level. Wow! We just kind of looked at each other, amazed at what had just happened.
As we continued our trek, the trail upward became a bit more demanding, but we pressed on. At the top, we were treated with a spectacular view of the lake and surrounding area. Wow! You could see for miles and miles, and the water was so smooth.
We took our time to take it all in and only decided to leave when we saw how soon the shuttle would be returning to the dock for our ride back. As we turned toward the trail, out of nowhere, two majestic bald eagles came floating by.
The eagles were amazing to watch as they flew so high with what seemed to be little effort.
It was a perfect bucket list moment.
In this edition, as 501 LIFE "Celebrates seniors," we want to encourage this special group of young people to fly high no matter the challenges or the circumstances. The sky is the limit. Also, take time to take in all that life has to offer and be mindful when those special moments come along and hold tight to loved ones. Congratulations and we wish you all the best.
Here's to "Loving LIFE" in the 501!
Sonja J. Keith
Editor/Publisher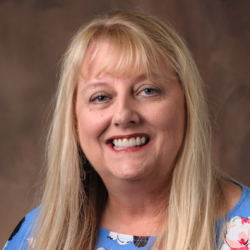 Latest posts by Sonja Keith
(see all)