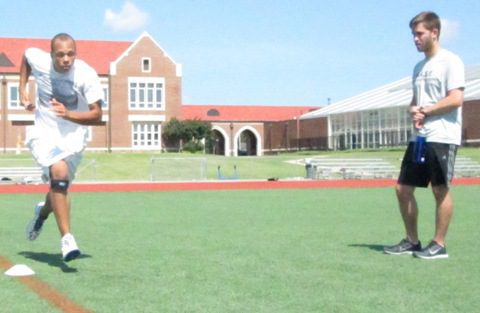 12 Jun 2013

FAST summer programs begin June 17

The Conway Regional Therapy Center's summer FAST program will kick off at the Hendrix Wellness and Athletic Center with four sessions beginning Monday, June 17.

The program has sessions designed to help young athletes, grades 3 through college, improve their skills and athleticism.


Sessions include:

Total Athlete Session A – Monday, Wednesday and Friday, June 17 through July 12. Session B is July 15-Aug. 9. For grades 7-college.
Football Session – Tuesdays and Thursdays, June 18-July 18, grades 7-12.
Dead Weeks – Tuesday and Thursdays, June 18 to June 28, grades 9-12.
Movement Skills Session A – Monday and Wednesday, June 17-July 10. Session B is Tuesday and Thursday, July 16 to Aug. 8. For grades 3-6.

For details, visit conwayregional.org/fast or call 501.269.4041.