07 Mar 2015

Enjoying spring break in the 501

Story and photos
by Linda Henderson


Spring break is a great time for families to recharge and have fun together; however, it can be very expensive if amusement parks or beaches are involved. It's not always possible to take the kiddos on an out-of-state vacation for spring break. The family can still have fun, stay close and experience some unique 501 adventures.

Here are five spring break activities that families can enjoy and not leave the 501 area:


Spring break is a great time for games. How about an old-fashion game of family touch football? It is a great way to get outside in fresh air and sunshine. By spring break the days are longer and the temperature is finally beginning to warm up. Nothing spurs on family fun like a little good-hearted family competition.


A spring break trip to the Little Rock Zoo is a great way for families to spend three or four hours wandering the 33 acres of the beautifully landscaped property. The zoo has more than 725 animals for kids to see and enjoy. The Zoo is family- and stroller-friendly. Wagons and electric scooters can be rented at the front entrance. The Zoo — located at One Zoo Drive, Little Rock — is open daily 9 a.m. to 5 p.m.


Spring in the 501 is not complete without a trip to Wye Mountain in Perry County. Spring break usually coincides with the best time for viewing the daffodils. Kids love running and walking among the thousands of daffodils. Consider carrying a picnic with yummy kid treats and enjoy a relaxing day together. The best part of letting the kids run and play, they will be so exhausted at the end of the day that they will probably go to bed without much coaxing. To get to Wye Mountain take Arkansas Highway 113, north of Arkansas Highway 10.


Include a little history in your kid's spring break by taking a trip to Cadron Settlement Park, northwest of Conway. A National Historic Site, park facilities include the Blockhouse restoration, the Cherokee Trail of Tears exhibits, a boat launching ramp, hiking trails, restrooms, picnic areas, a pavilion, historical murals of this pioneer settlement, markers and interpretive signs. This port on the Arkansas River was also a stopping spot for the Butterfield Overland Mail Route. Both the Trail of Tears and the Butterfield Trail are part of the Arkansas Historic Trails System. Cadron Settlement Park is located at 6200 Hwy. 319 west of Conway.


Another spot that offers spring breakers a lovely time is the Old Mill at T.R. Pugh Memorial Park in North Little Rock. The mill is an authentic reproduction of an old water-powered grist mill. The landscaping surrounding the Old Mill is beautiful and very well maintained. Spring brings on a colorful display of dogwoods and azaleas.


The Old Mill was the location of the opening scene of the classic 1939 film "Gone with the Wind." It is believed to be the only building remaining from the film. The Mill was built in 1933. It was designed to look old so it would appear as if it was built in the 1800s. The park is decorated with sculptures of toadstools, tree stumps and a tree branch-entwined bridge. The park's concrete work has the appearance of wood, iron or stone. There are lots of foot bridges, paths, places to run and lots of places for kids to enjoy as well as a few rustic benches for adults. The Old Mill is listed on the National Register of Historic Places. It is located at 800 Lakeshore Drive, North Little Rock.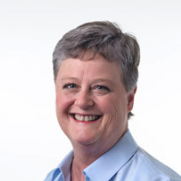 Latest posts by Linda Henderson
(see all)