25 Oct

Enjoying outdoor fall activities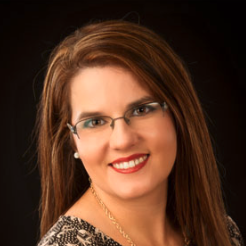 Latest posts by Katelin Whiddon
(see all)
by Katelin Whiddon
Arkansas is known for its outdoor beauty, yet we don't take full advantage of our natural surroundings. Central Arkansas is home to many outdoor resources and opportunities. With temperatures cooling and fall foliage emerging, autumn may be one of the best times to experience our state. Many of these events and locations are nearby and free of cost. 
Try Petit Jean, Sugar Loaf, Pinnacle Mountain, Mount Nebo, Mount Magazine, Devil's Den, areas surrounding the Buffalo River, Blanchard Springs, Mammoth Spring and Queen Wilhelmina State Park for your outdoor recreational pleasure. There are numerous outdoor activities, camps, animal adventures and many more events throughout the state to partake in. These areas are just the tip of the iceberg of natural beauty here in Central Arkansas. 
While the Little Rock Zoo is a fun location for your family to experience a variety of wildlife, there are several additional options in the Natural State. The Elephant Sanctuary in Quitman (elephantsanctuary.org) takes elephants regardless of species, gender or behavior. Donations can be made to the organization — both financial and non-monetary — and donations are tax deductible. The Sanctuary offers options to adopt an elephant as well. The sanctuary hosts a visitors day for the public on the first Saturday of every month between 11 a.m. and 3 p.m. Reservations are not needed. There is a $5 donation admission per person, children 2 years old and under enter free.
Although not in the 501, Gentry (Benton County) is home to the Wild Wilderness Drive Through in which you can view a variety of animals from inside your own vehicle. Turpentine Creek Wildlife Refuge is located in Eureka Springs and houses mostly big cat species. This organization allows visitors to view the animals at feeding time, so be sure to call ahead and schedule to be present during that allotted time. 
Consider taking your family for a day trip or even an overnight camping adventure to a state park to experience the beauty of Arkansas in the fall. Hiking trails, community events, museums, horseback riding and historical demonstrations are just a few of the adventures these areas have to offer. Water activities are also available at nearby rivers and lakes. 
Depending on the season and location, consider stopping by some local farms to experience what goes on to produce our local meat and produce. As discussed in a previous article, it may make children more likely to eat fruits and vegetables when they are able to see it grown. Again, try contacting the farms prior to visiting to arrange for the best experience. 
Throughout the fall, pumpkin patches are open around the state. Conway, Quitman, Scott and numerous other Central Arkansas regions host thousands of Arkansans each year in their farms. You can enjoy hayrides, mazes, petting zoos, arts and crafts and historical demonstrations in these attractions. Some pumpkin patches are free to enter but may require a small fee to participate in additional activities or purchase pumpkins to take home for carving or decoration. 
With kids in school it may be more difficult to take longer family vacations, but in Arkansas, we have so many opportunities to experience our lovely state and enjoy time with family and friends. Make it a tradition to take weekend or day trips to experience what is offered right outside your door.