08 Sep 2018

Defense, ground game key Cats at Jonesboro

by Levi Gilbert

The Conway Wampus Cats outplayed the Jonesboro Hurricane with a 17-point fourth quarter Friday night at Cooksey-Johns Memorial Stadium to move to 3-0.

The Cats rode an efficient rushing attack and a hungry defense — two Malik Benton interceptions with one returned for a touchdown — in the final 12 minutes to defeat Jonesboro, 37-16.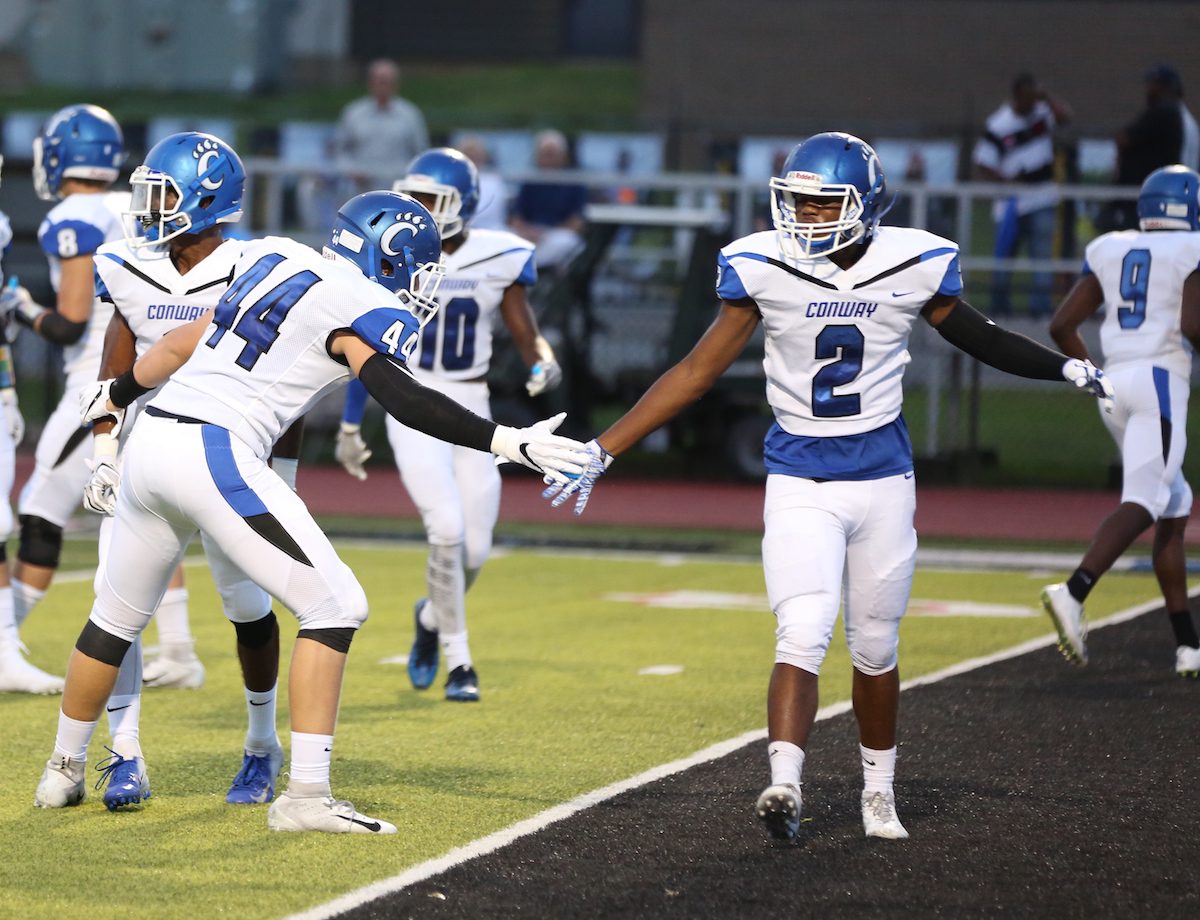 "This defense is opportunistic and aggressive," said Jeff Matthews, play-by-play announcer for Conway Corporation's Channel 5 Sports. "They seem to be more aggressive than they've been in the past. Malik Benton is turning into a star with three interceptions in the last two games — all in the fourth quarter — a pick-six and some huge hits."
With just a four-point lead heading into the fourth quarter, senior Will Hogue put the Cats up by seven, 23-16, with a 38-yard field goal — his second of the game. Senior running back Cary McClain extended Conway's lead later in the fourth quarter with a three-yard touchdown run, 30-16. Benton ended any hope of a Jonesboro comeback with his second fourth-quarter interception — this one being a pick-six — with a few minutes remaining.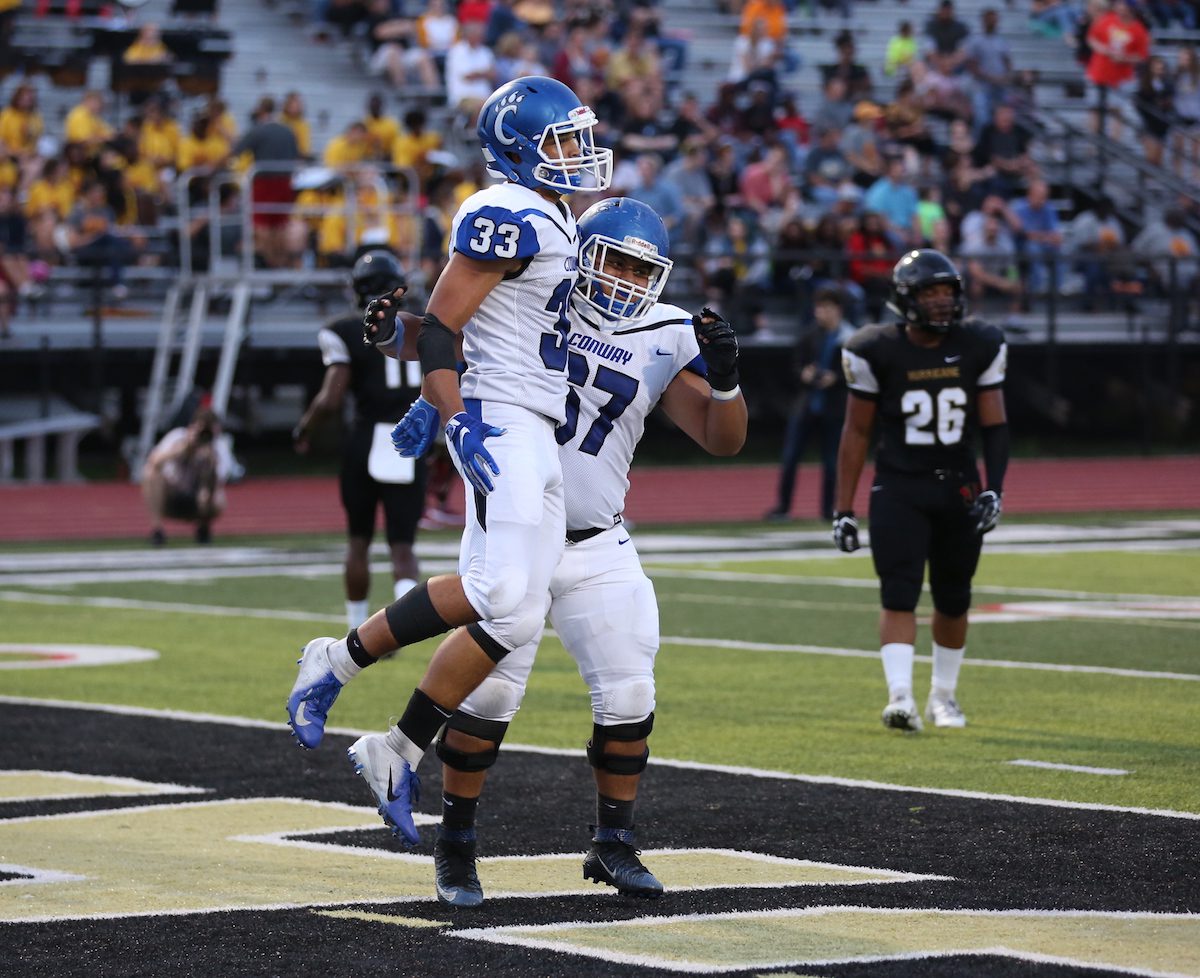 McClain got the Cats on the board first in the first quarter with nine-yard touchdown run. The senior finished with 107 rushing yards and two touchdowns on 17 carries. McClain has opened the season with three-straight 100-yard performances. Speedy sophomore Bryce Bohannon carried the ball 13 times for 69 yards, and Luke Bailey added 38 yards on seven carries.
It seemed like every time the Hurricane would throw their best punch, Conway would answer with a heavier counter. Tied at 10-10 with a little over a minute left in the first half, Shane Smith answered Jonesboro's preceding score with a dynamic 98-yard kickoff return for a touchdown.
"Shane has had a hard time getting on the field at wide receiver because of the upperclassmen depth, but he's obviously proven his value to the team with two kickoff returns for a touchdown in these non-conference games," Matthews said.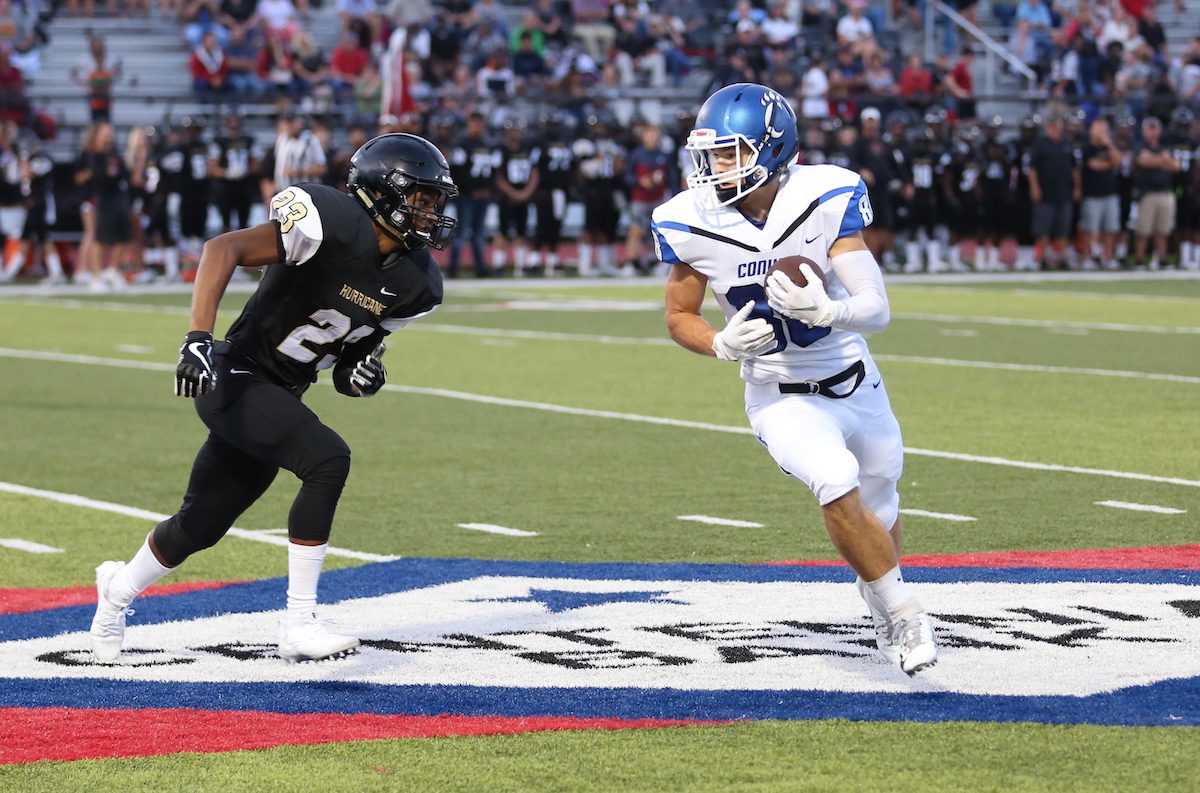 Senior quarterback JoVoni Johnson was 8-of-21 passing for 147 yards. Senior Will McKenna hauled in four receptions for 87 yards. Bohannon added two catches for 53 yards.
The Wampus Cats will have a bye in Week 3 before heading into 7A Central play at Ft. Smith Southside on Sept. 21. Coach Keith Fimple heads into the off week with an undefeated group of Wampus Cats.
"If you're going to have a bye with this new schedule with the addition of Week 0, it's the perfect week to have it," Matthews said. "With the new coach and the new regime, it's really falling at the perfect time. Three games in, three wins, with improvement each week, it's coming at a very beneficial time just to be able to get healthy and improve moving into the games that count."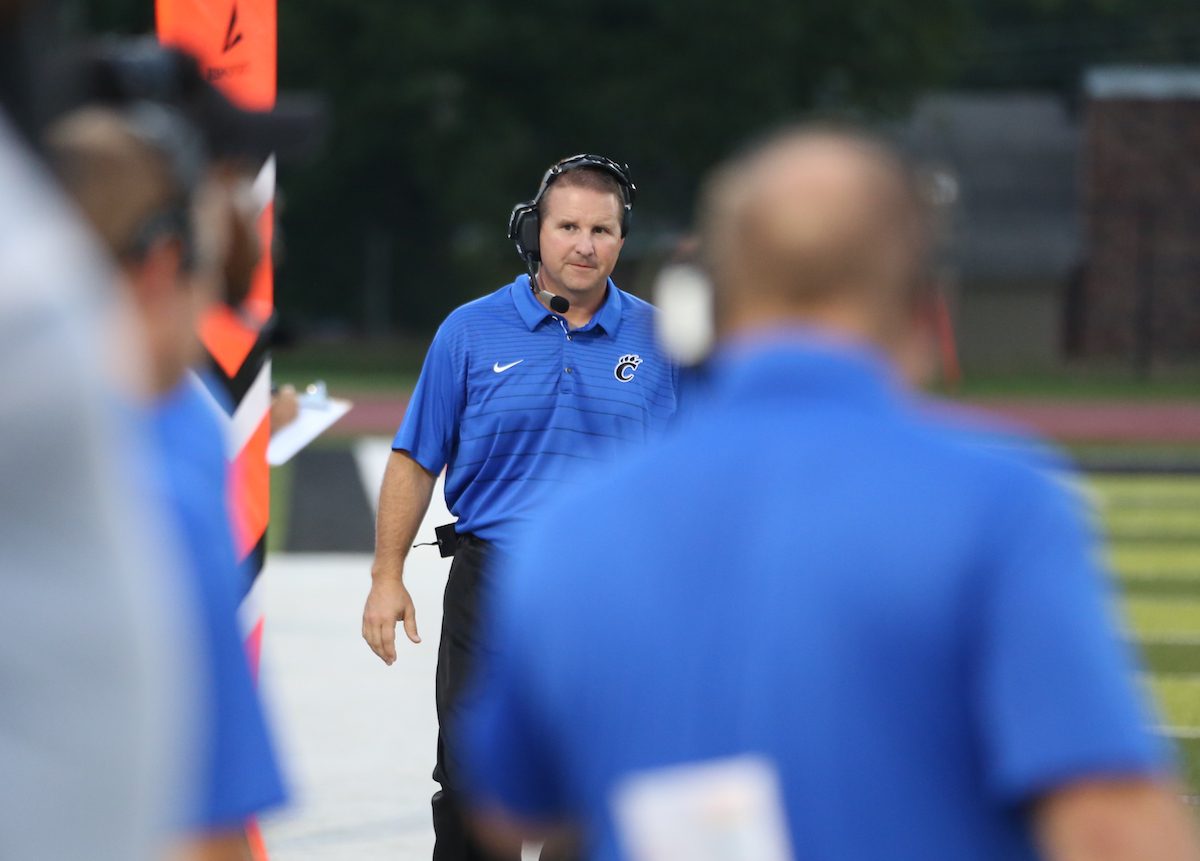 Latest posts by Levi GIlbert
(see all)