Mar 25, 2020

Couples: Dot and Kent Welch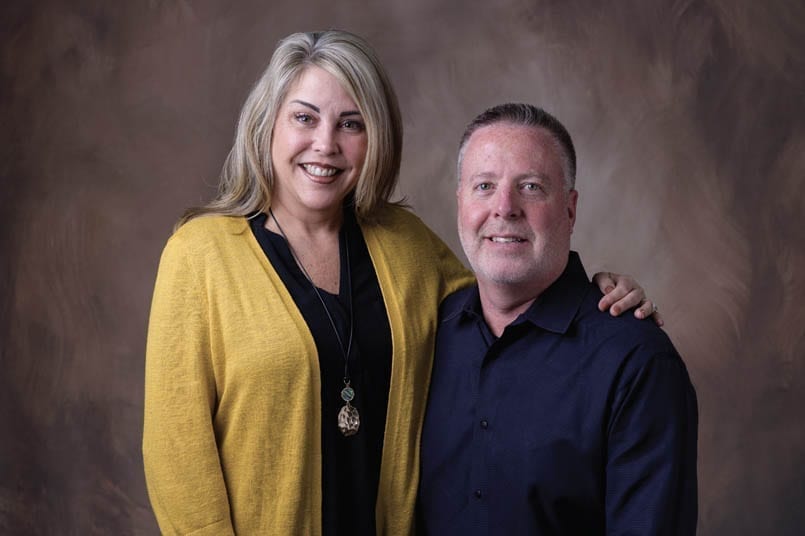 HER Dot Welch
Native of: Indiana.
Where did you grow up: Indianapolis.
Education: Bachelor of arts degree in organizational communication from Indiana University.
Job: Foundation executive for the Conway Regional Health Foundation and Conway Regional Women's Council.
Why did you choose your vocation: My professional choices have always been driven by a calling to help people and build a better community (or company).
Parents: The late Norm and Mary Cox of Indianapolis.
Community activities: Currently, I serve as board president for the Conway Downtown Partnership, vice-president of membership services for the Arkansas Chapter of the Association of Fundraising Professionals (AFP) and as a member of the Ken Brindley Memorial Foundation.
Hobbies/special interests: I absolutely love to travel and have a long list of places still to go. I like spending time with friends, cooking, golf and lake life.
What do you enjoy most about living in the 501: I love the people and the sense of community and purpose we share. I also like the friendly culture of the South. Funny story…I have lived in Arkansas for more than 20 years and wouldn't consider moving anywhere else. Last summer, I was awarded my official "Southern Card" by a group of dear friends and family. It was a fun surprise!
HIM Kent Welch
Where did you grow up: North Little Rock/Gravel Ridge.
Education: Bachelor of business administration degree in business management from the University of Central Arkansas.
Job: Chief data officer, First Orion (North Little Rock headquarters).
Why did you choose your vocation: It more or less chose me. I began my career at Acxiom after college. I had many opportunities which eventually led to designing complex data solutions with the then CEO Charles Morgan.
Parents: Ann Kincl of Hot Springs and Sam Welch of Castle Valley, Utah.
Community activities: I serve when called on the New Life Church Outreach Team, usually building wheelchair ramps for those in need.
How would you describe yourself: Definitely a "Type A" personality. Probably also known as a bit of a jokester. My wife doesn't always think I'm funny though.
What is one thing people don't know about you: In college, I was Huggy Bear, the sports mascot.
What do you enjoy most about living in the 501: I get to travel quite a bit, and see cities around the world. Each one has its own uniqueness and interesting points. But I always come back and notice the "community" we have here in Central Arkansas. I see our people working together to make a great place to live. I see our churches working together as opposed to competing with each other. It is nice to live in a place where people work hard to make life better for all those around us.
THEM
Residents of: Conway.
Church activities: We have been members of New Life Church in Conway for 14 years and enjoy serving on the Greet Team. We also attend and have led small groups.
How we met: Through mutual friends.
The proposal: We were playing a two-person scramble at Indian Hills Golf Course in Fairfield Bay. On the signature hole (No. 17) par 3, Dot drove the green and was about to putt. Kent knelt down to mark Dot's golf ball and used her engagement ring as the ball mark…then popped the question. We made the birdie!
Wedding bells: June 7, 2004, Riviera Maya, Mexico.
Children: Hudson, age 14 (eighth grade).
Pets: Gracie, our mini-labradoodle.
Family activities enjoyed together: We love to travel, try new adventures, play basketball and board games and spend weekends with friends on our houseboat.