11 Sep 2019

Conway team, Pink Ladies plan 11th Annual Pink Night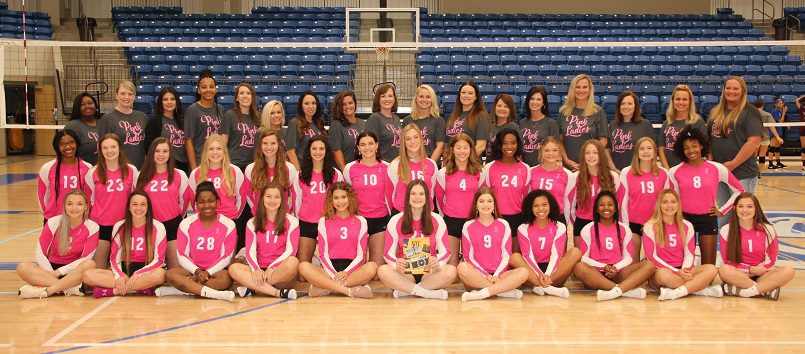 by Sonja J. Keith
Organizers of this year's 11th Annual Pink Night at Conway High School are raising money for two local women battling breast cancer.
Players, coaches and parents are planning the event, scheduled 5 p.m. Thursday, Oct. 3, at Buzz Bolding Arena. The Conway Lady Cats Volleyball Team will play North Little Rock, with the JV game at 5 and varsity at 6 p.m.
The fundraising efforts include a special Pink Night T-shirt sold in the school district in advance of the event, which will feature food, raffle prizes and a silent auction. Centennial Bank will grill hamburgers that will be sold with a chip and drink at the game. 
This year's theme is "Wampus Cat Strong."
A group of team parents and volunteers, known as the Pink Ladies, work with Conway volleyball coaches and players to put on the event and select recipients of the proceeds.
This year, money raised will be presented to Alicia Cox, who played volleyball at Conway High School and the University of Central Arkansas, and Anita Cegers-Coleman, a keyboarding teacher at Ruth Doyle Middle School. Anita was the district's 2017 Teacher of the Year and a finalist for the state honor.
Dottie Townsend is the chairman of this year's Pink Ladies, which numbers 27. Some of the members have daughters who no longer play on the team but they want to remain involved in Pink Night. 
Dottie is in her second year on the committee. Her daughter, Peyton, is a junior on the volleyball team.
Something new this year will be special pink ribbons that can be purchased that night to honor or remember someone battling cancer. The ribbons will be displayed on a wall during Pink Night.
"We want to honor those that are struggling with cancer," Dottie said. "We all have been impacted by someone in our family or someone we know who has had breast cancer."
PINK NIGHT IDEA
Former CHS assistant volleyball coach Andrea Bailey-Fournier had the idea for the Pink Night and has led the fundraising efforts. Over the years, the event has generated around $100,000.
"I came up with the fundraiser after my aunts were diagnosed with breast cancer," said Andrea. "We have raised money for former players, players' parents and people in the community."
Andrea said beyond the direct financial benefit that recipients receive from Pink Night, the event has provided a valuable teaching moment for students.
"It teaches the athletes how to give back without expecting something in return," said Andrea. "While kids often do fundraisers to purchase uniforms or other items, I didn't feel there were many opportunities for kids to do something completely selfless. Seeing someone else benefit from their work is a priceless lesson."
Andrea, who now teaches at Theodore Jones Elementary School in Conway, said in the early years Pink Night was little more than a table set up at one game and a few prizes. She said the volleyball team ran with the idea and moms got involved, growing the event into a major fundraiser. "Now it raises thousands and thousands of dollars," she said.
In addition to the high school team, volleyball players at the junior and middle schools will be involved in Pink Night by selling raffle tickets and T-shirts. 
For more information on Pink Night, to help or to order a T-shirt, contact Andrea at [email protected]et or one of the committee members. Information will also be available on the Conway Volleyball page on Facebook.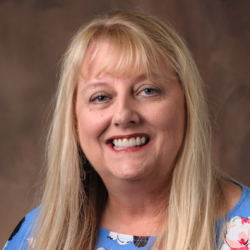 Latest posts by Sonja Keith
(see all)