20 May

Conway team claims title

by Donna Lampkin Stephens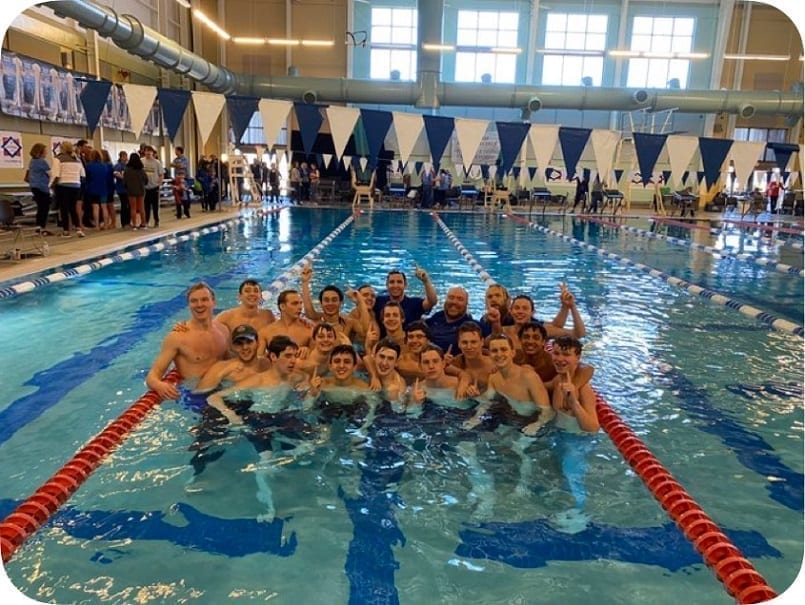 Before the world as we knew it changed, Conway's Wampus Cat swimmers won the Class 6A state championship — the school's first boys title in 32 years.
Conway, which had won the 6A-Central title, notched 436 points to knock off perennial power Little Rock Central by 55 points at Bentonville High School. Bentonville was third with 374. Cabot and Bentonville West rounded out the top five with 221 and 183 points, respectively.
"The last three years, we've had just a really good team," said first-year Wampus Cat head coach Craig Conner. "In 2017, we finished third. In 2018 and '19, we were state runner-up, so we've been building for this the last several years.
"This group of seniors has been a part of all of those teams, so it was a neat way to send them out — to finally get to the mountaintop."
Conway won seven events at the state meet and set two state records. Ty Wingfield set the mark in the 50 freestyle with 20.36 seconds. He also won the 100 free in 45.82. Ethan Marotte won the 200 individual medley (1:53.45). Duncan Troup won the 100 breaststroke in 56.80; Andrew Rogers took the 100 backstroke in 52.81. The 200 free relay team of Troup, Jordan Mosby, Marotte and Wingfield won in 1:24.70, a state record. The 200 medley relay team (Rogers, Mosby, Marotte and Wingfield) won in 1:34.36.
The Wampus Cat seniors included Wingfield, who has signed with Auburn; Marotte, who will swim next year for Swarthmore College in Pennsylvania; Jeffery Bloomfield, Gavin Teague and Cullen Odom.
"Ty has been the heart and soul of this team for the last four years," Conner said. "He's a very outspoken leader who pushes everybody around him to be better.
"Ethan is more of a lead-by-example type. But you will not find a finer human being on the planet. Academically, socially, athletically — he's the total package.
"Ethan and Ty together — you couldn't ask for two better senior leaders for the younger kids to look up to."
Another important piece of the championship puzzle was the January addition of junior Duncan Troup, a former home-school student. Troup's family moved to Conway last fall, and he started swimming with the Aquakids club team, the home club of several Wampus Cats.
"Our guys started working on him to come on board, and he joined us at the start of the second semester," Conner said. "The thing about him that I loved is that he is willing to do whatever it takes for the team. He's just the ultimate team player.
"Whatever we asked him to do, he said, 'Whatever I need to do, I'll do it.' At the state meet, he swam better than he ever has. It was really a treat to see that."
Troup has committed to Penn State.
Based on their state-meet showings, several Wampus Cats earned National Interscholastic Swimming Coaches Association All-America honors, including Wingfield, Troup and the 200 free relay team. At press time, Conner said the 200 medley relay squad would also likely be named All-American.
Other state meet highlights included the 400 freestyle relay team of Troup, Teague, Bloomfield and Rogers, who finished second in 3:21.05; and Rogers' runner-up finish in the 100 butterfly (51.47).
Wampus Cats earning all-state honors included Rogers, Troup, Marotte, Gavin Blaylock, Teague, Bloomfield, Mosby and Wingfield. Marotte, Wingfield, Rogers and Troup were named to the Arkansas Democrat-Gazette's AR Preps All-Arkansas team; Conner was named the AR Preps Arkansas Boys Coach of the Year.
Rising seniors Troup, Blaylock and Cade Robinson will lead the Wampus Cats in 2021.
"We have a chance to go back-to-back," Conner said. "We won't be quite as strong as we were this year, but none of the good teams in the state will be either.
"We had a crazy-good senior class. Little Rock Central had an incredible group the last four years, and their seniors this year were that last group.
"This was a great year for swimming in Arkansas. We felt really fortunate to be able to put it all together and win."
Conner, 36, is a CHS alumnus, but he never swam for the Wampus Cats. He taught math at North Little Rock High School for a couple of years before landing back at his alma mater to teach quantitative literacy.
At CHS, he asked then-athletic director Steve Daniels about getting into coaching. Conner, who had played football and tennis for the Wampus Cats, found that he related well to teenagers and felt he could combine his teaching gifts with his love for sports.
Daniels told him the only coaching job available was assistant for swimming and golf.
"He asked, 'Would you be interested?'" Conner recalled.
He was.
"That turned out to be a really rewarding and great career for me," Conner said.
He spent seven years working under Christie Rye before moving into the head position after she retired last year.
"I give her tremendous credit for this team because of what she did for our program and all that she taught me over our seven years together," Conner said. "A head swimming coach is more of a manager than a coach, managing parents, kids and getting them entered in the right events. So I learned a lot of that through her. We were a really good team."
His coaching philosophy is simple — but effective.
"Surround yourself with people who are smarter than you, and it makes you look good," he said. "The good thing about swimming in Conway is that we have great clubs for kids in town. I have built a really great relationship with Steve Hall from the Aquakids. I lean heavily on him to train our athletes over there. I brought Chris Brynell, coach of the Conway Crocs, on as an assistant coach.
"Both Chris and Steve have forgotten more about swimming than I know."
Finally, Conner brought on Jordan Bell, trampoline coach at Sunshine Academy, as assistant diving coach.
And together, they made it to the mountaintop.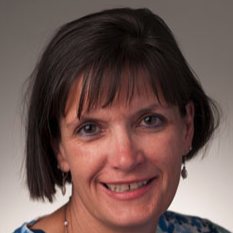 Latest posts by Donna Stephens
(see all)