10 Feb 2021

Clements, Lady Wildcats ready for postseason push

By Levi Gilbert

With the regular season concluding this week, Matti Clements and the Harding Academy Lady Wildcats are sharpening their focus as postseason play looms.

"Being a senior this year, I have learned to appreciate each of my teammates and be present in each moment, win or lose," Clements said. "We want to make it as far as we can and to create a true feeling of family. I want to not only leave a lasting impact on my team, but leave a lasting impact on our program. I have an optimistic outlook because I trust my teammate, and I know what we are capable of."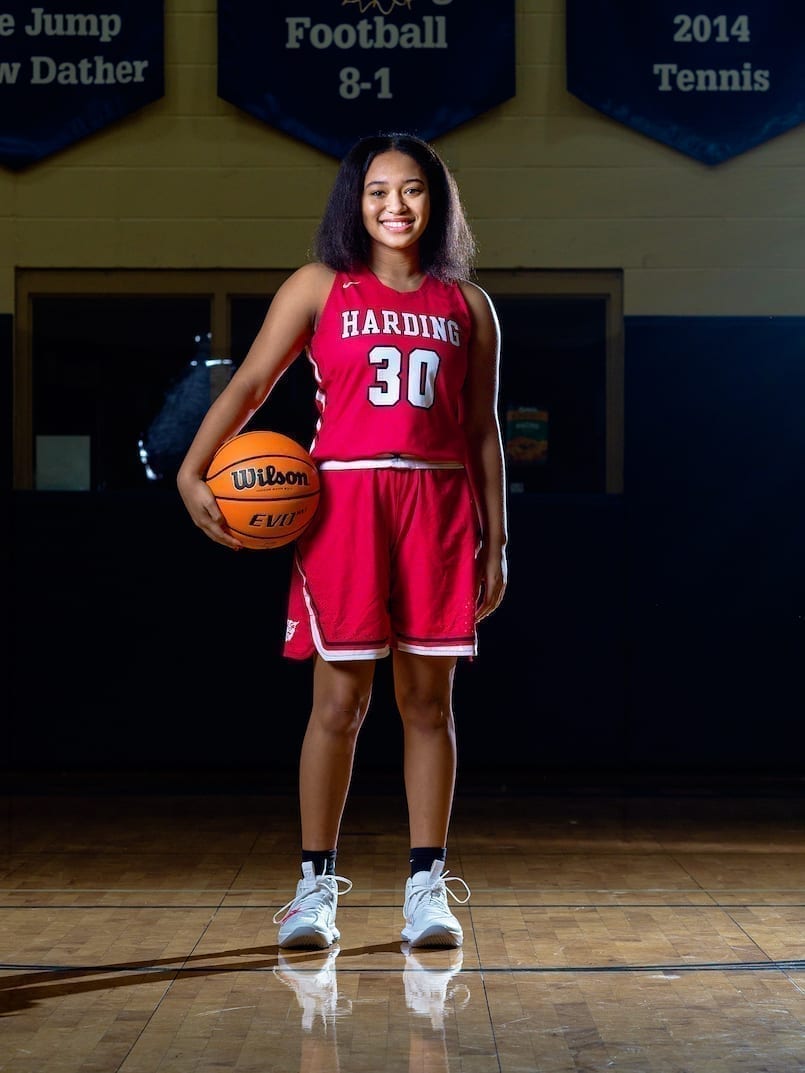 Clements was selected to this year's 501 Basketball Team — 34 players representing the best the 501 has to offer both on and off the court. The team is sponsored by Conway Regional Health System and First Security Bank. The senior forward was nominated by her head coach, Rusty Garner.
"There is not a coach in the country that wouldn't be proud to have Matti represent his or her program," Garner wrote in his nomination. "She is a terrific student, a great friend to those around her, she's thoughtful and considerate and she loves people well. Matti is a tremendous leader on the floor.
"She is regularly undersized yet is a terrific post defender and rebounder. She is a great communicator on the floor, a great teammate and a wonderful leader. She's tough and physical in all the positive ways."
Like many teams across the state, the Lady Wildcats are hitting their stride late in the season. With team camps and summer workouts wiped out because of COVID, Harding Academy is really starting to click later in the season than normal, but later is better than never.
"Like most other teams, dealing with COVID has been a hard adjustment," Clements said. "Not getting a strong cohesive dynamic during summer and camps has also been a hard adjustment, but fortunately for our team, we haven't had to go through the hardships other teams have had."
Off the court, Clements is involved in the arts at Harding Academy, performing in the Harding Academy Chorus and Wildcat Theatre Company. Clements was the lead in the fall musical, Anastasia.
"Mrs. Blansett, my theatre teacher, inspires me because she has always encouraged and believed and pushed me to reach my full potential," Clements said.
She also serves a worship leader at her church and enjoys painting and drawing in her free time. She plans on attending Southwestern Adventist University and majoring in psychology on the pre-med track.
Harding Academy closes the regular season at Bald Knob with tipoff set for 6 p.m. Friday, Feb. 12.

Latest posts by Levi GIlbert
(see all)