29 Sep 2021

CBC women's golf finishes sixth at Lyon College Fall Invitational

MELBOURNE — Entering the final day of the Lyon College Fall Invitational at the Cooper's Hawk Golf Course, Central Baptist College sat in fifth place. CBC would finish in sixth in the tournament, firing a final round 361 to finish at 727, nine shots behind the hosts, Lyon College.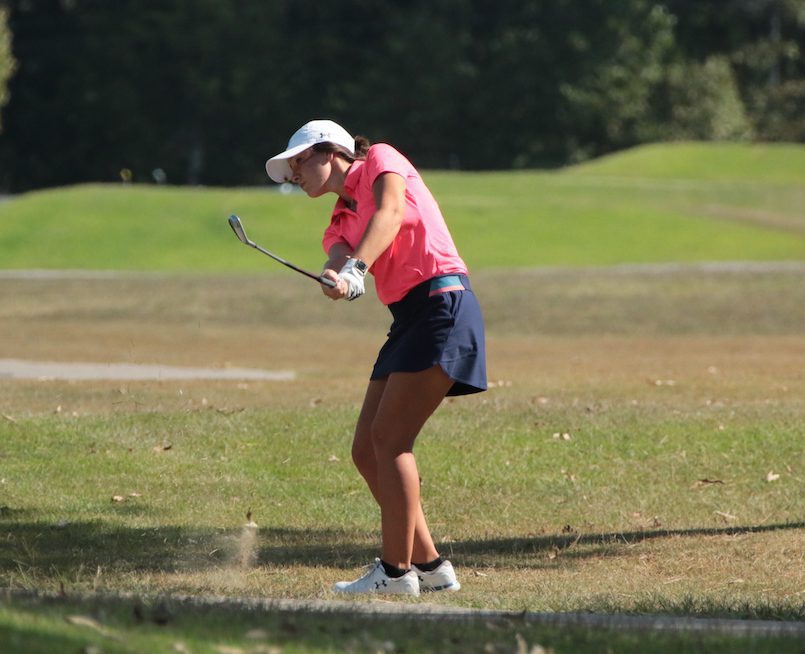 Individually, Alyssa Hagewood finished in a tie for fifth after shooting a final round 82 for a total score of 168. Keeley Bulza closed strong for the Mustangs, firing an 88 in the final round to finish with a 182, tied with teammate Abby Kirby, who shot a final round 90. Brooklyn Adcock would shoot a final round 101 to finish with a 195 for the tournament.
Women's golf will play one more tournament this fall at the Wildcat Match Play in Olathe, Kan., on Oct. 18 and 19. To follow how women's golf does through the entire season, like and follow @gocbcmustangs on Facebook, Twitter and Instagram.