23 Aug 2023

CBC volleyball drops season-opening matches

CONWAY — Opening the 2023 season at home this afternoon, Central Baptist College volleyball hosted the Missouri Valley College Vikings inside a stuffy A.R. Fieldhouse. CBC (0-2) captured their first set of the season in the second match, but dropped both matches to MVC (2-0) by scores of 0-3 and 1-3.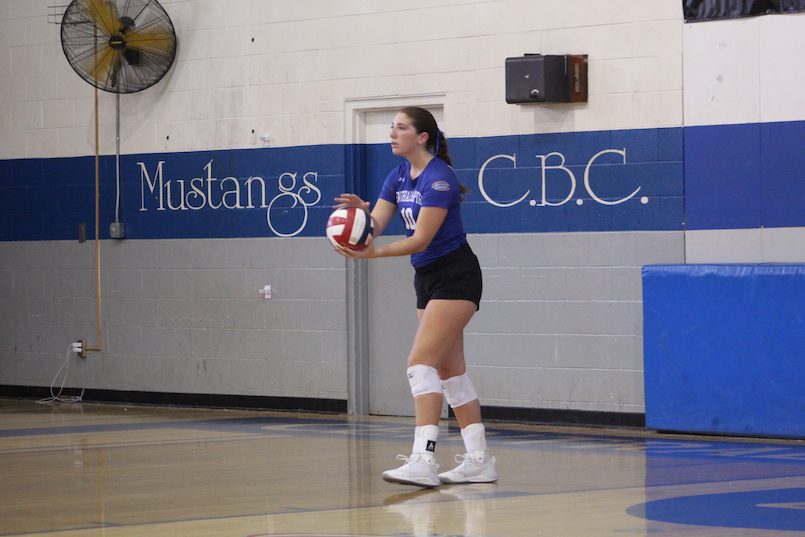 MATCH ONE – MVC 3, CBC 0
CBC posted set scores of 17-22-17 in their first match defeat, which saw them post 25 kills and hit .052. The Mustangs also had three aces with 10 blocks, keyed by Faith Stone, who had four. Kenzie Hanks led the way with six kills and Mikayla Lawrence had 18 digs while Madeline Freeman and Brooke Schmitz both tallied nine assists.
MATCH TWO – MVC 3, CBC 1
The second match saw CBC take their first set win of the season, capturing the third set 25-20 sandwiched around 13-25, 17-25 and 10-25. The Mustangs had 26 kills and hit .038 but did post eight service aces and eight blocks in the match, let by Madeline Freeman, who paced the team in kills with seven, was the co-leader in assists with seven and had 10 digs. Mikayla Lawrence, who also posted seven assists, had a team-high 16 digs while Brooke Schmitz cracked double figures for the first time with 11.