01 Dec

CBC uses defense to overpower Ecclesia

CONWAY – Playing in front of a home crowd for the first time this season, Central Baptist College women's basketball hosted the Royals of Ecclesia College tonight at A.R. Reddin Fieldhouse. CBC (3-2) held EC (3-6) to just 28 percent shooting from the field and allowed only nine first half points to cruise to a 95-30 win.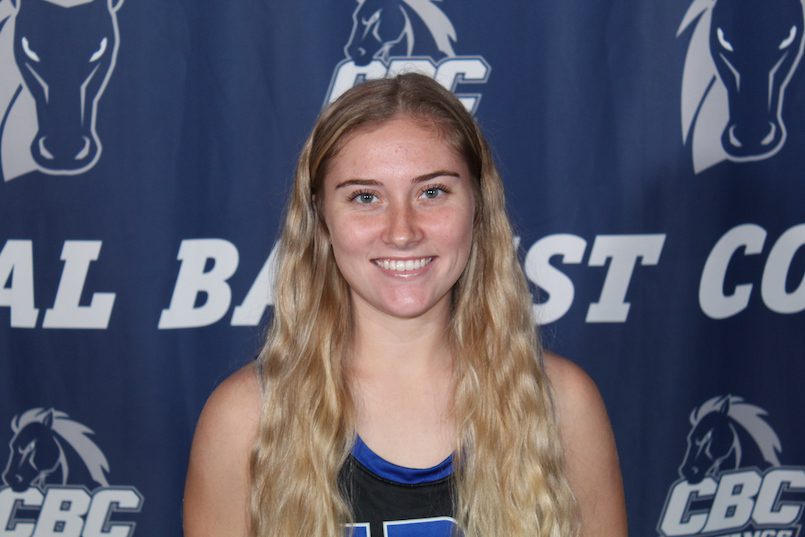 Five players finished in double figures for the first time this season and CBC finished with season highs in almost every offensive category. The Mustangs also had 24 steals in the contest, forcing 33 Royal turnovers including five shot clock violations.
GAME NOTES
Aminata Seck posted her second double-double of the season, scoring 18 points off the bench and leading the way with 11 rebounds
Manuela Cruz also had 18 points, a season-high, on five-of-nine from three
Lydia York posted a career-high 16 points on four made threes
Bri Wells posted her first career double-double with 10 points and 10 rebounds
Alexis Augustus had 10 points and moved into 10th on the all-time scoring list (630) passing Kayla Gardner
CBC posted season highs in made field goals (36), made three-pointers (12), field goal percentage (.434), offensive rebounds (23), assists (24) and steals
CBC also moved to 20-2 all-time against the Royals, winning the last nine in the series
UP NEXT
The Lady Mustangs play their American Midwest Conference opener at 5:30 p.m. tonight when they welcome Williams Baptist into Reddin Fieldhouse. Coverage is available if you like and follow @gocbcmustangs on Facebook, Twitter and Instagram.