19 Aug 2020

CBC signs 10 to play basketball

Central Baptist College head men's basketball coach Clint Galyean recently announced 10 newcomers for the Mustangs' 2020-21 season.

CBC is coming off a 22-9 season that saw them go 16-6 in American Midwest Conference play and win the AMC regular season title. The squad posted a 15-1 record at home and was selected for its third straight NAIA National Tournament, despite not getting to play at the tournament due to the COVID-19 outbreak.

Devin Campbell, TaJuan Johnson, Christian White, T. J. Howard, Blake Bradshaw, DeAndre Barton, Will Washington III, DeAndre Butler, Preston Whitfield and Garret Finley are the new men's basketball players for 2020-21. They all are transfers from different institutions.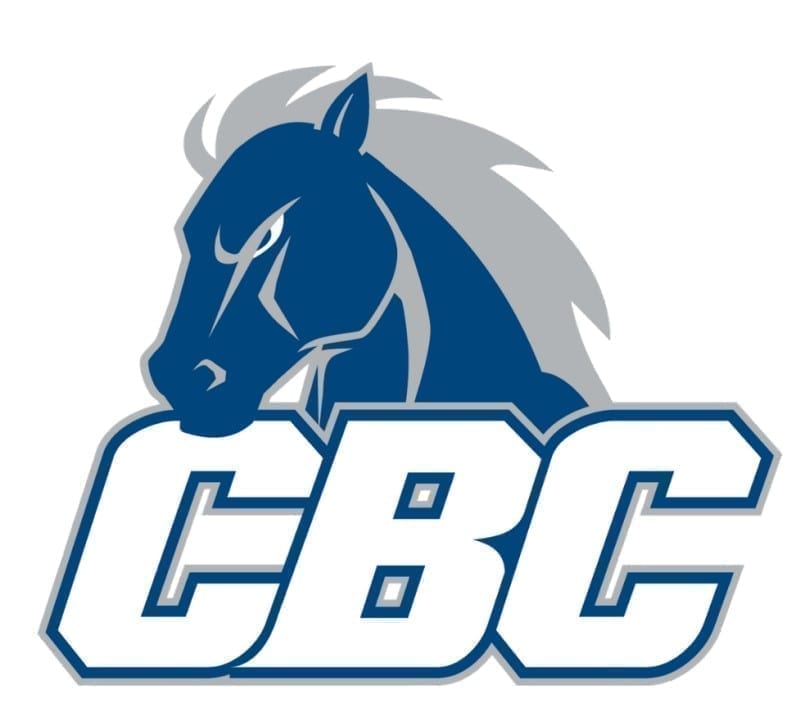 "I love the recruiting class we were able to bring in," said Head Coach Clint Galyean. "We lost nine seniors from this past season's championship team. We needed to bring in guys with experience that could produce right away. We feel like we fortified our talent, while also addressing our need to add depth."
Campbell, a native of North Little Rock, joins CBC from Langston University, an NAIA school in Oklahoma. He last played 28 games at Langston in 2017-18 and averaged 7.7 points and 3.1 rebounds per game while handing out 24 assists and shooting 40 percent from the floor and 76 percent from the free throw line.
Johnson was with the Mustangs last season and redshirted. He last played for William Penn University in 2018-19, averaging 11.4 points and 5.1 rebounds per game in 17 games, handing out 49 assists while shooting 46 percent from the floor and 34 percent from deep.
White, a native of Jacksonville, joins the Mustangs from Arkansas State University-Mid South in West Memphis. Last year, White played in 32 games for the Greyhounds and averaged 8.1 points and 6.6 rebounds per game on 53 percent shooting from the field.
Howard comes to CBC from Talladega College in Alabama, where he played for former CBC Head Coach Chris Wright. The Mobile, Ala., native played in eight games for Talladega las year, but was a first-team All-Region 22 selection two seasons ago at Coastal Alabama-North, where he averaged 17.5 points and 4.7 rebounds a game on 53 percent shooting from the field and 80 percent at the free throw line.
Bradshaw, a Conway High School graduate, comes to CBC from Lyon College, where he played during the 2018-19 season. In his lone season with the Scots, he played in 31 games, averaging 9.6 points and 3.1 rebounds per game on 52 percent shooting from the field.
Barton joins the Mustangs from the University of Pikeville in Kentucky. Last season for the Bears, the Augusta, Ga., native played in 28 games and averaged 8.8 points with 74 assists on 49 percent shooting from the field, 39 percent from three and 77 percent at the free throw line.
Washington III, a native of Peachtree City, Ga., last played in 2017-18 for South Plains College in Texas, where he won an NJCAA National Championship. During that season, he played in 23 games and averaged 6.1 points and 2.3 assists per game on 44 percent shooting from the field and 30 percent from three.
Butler returns to CBC after a year away at Champion Christian College. The Beebe native was the NCCAA Division II Central Region Player of the Year, a first-team All-Central Region selection and a second-team NCCAA Division II All-America last year for the Tigers. He averaged 14.5 points, 4.5 rebounds and 3.7 assists per game.
Whitfield comes to CBC from fellow AMC institution Columbia College. A native of St. Louis, Whitfield last played at Columbia in 2017-18. He averaged 16.9 points per game on 52 percent from the field and 35 percent from three while also shooting 75 percent at the free throw line.
Last, but not least, is Finley, who joins the Mustangs from ASU-Mid South, where he was teammates with fellow signee Christian White. Last year for the Greyhounds, Finley, a native of Judsonia, played in 32 games and averaged 7.9 points and 4.1 rebounds per game on 49 percent from the field, 39 percent from three and 81 percent at the free throw line.
Galyean added: "I feel like we have steadily been able to build our program and culture to fit what we hope to accomplish on and off the court. We are looking forward to the season starting."
The 2020-21 schedule for the Mustangs will be announced in the coming weeks. For all the news concerning Mustang athletics, follow @gocbcmustangs on Twitter and Instagram and like Central Baptist College Athletics on Facebook.