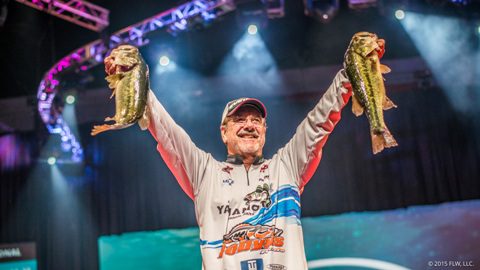 11 May 2016

CBC plans Benefit Dinner May 14

Central Baptist College will host its Eighth Annual Benefit Dinner and Auction on Saturday, May 14, on the CBC campus. All proceeds from this event will benefit the CBC Fishing Team and Vision 2020.


This year's event will begin with a fish fry on the grounds at 5 p.m. as well as a silent auction. Directly following dinner, the event will move inside at 6:30 p.m. to the newly renovated Burgess Auditorium for a live auction and fishing seminar with Larry Nixon, affectionately referred to as "The General."


Nixon, a native of Bee Branch, is one of the most respected anglers in tournament bass fishing history. In his years with the FLW, he has racked up several wins and finished in the Top 25 of the FLW Angler of the Year standings the majority of his tour years. His best finish came in the Forrest Wood Cup in 2010, when he finished third. Nixon started tournament fishing in 1977, won a fully rigged bass Ranger boat in his first major bass tournament in 1978, and has won 10 additional boats since then. Nixon's favorite technique is fishing a worm and his favorite body of water is Toledo Bend.


The menu for the dinner includes fried fish, chicken tenders, French fries, hush puppies, coleslaw, beans and assorted cobblers.


The silent and live auctions will include hunting, fishing, sports and other outdoor and recreation items.


Tickets may be purchased at cbc.edu/benefit . For more information regarding the event, contact Sancy Faulk at [email protected] or 501.205.8799.