17 Feb

CBC dominates UHSP to sweep season

St. Louis, Mo. – Looking to bounce back from a loss on Saturday, Feb. 13, on Valentine's Day the Central Baptist College men's basketball took on the University of Health Sciences and Pharmacy in St. Louis in an American Midwest Conference contest at UHSP gymnasium. CBC (14-5, 9-2 AMC) never trailed, leading by 32 at one point and cruising to a 92-69 win over the Eutectics (1-17, 0-10 AMC).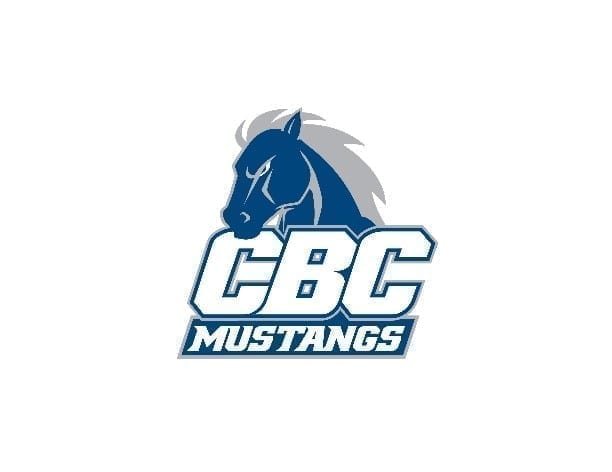 Brevin Brimble led the way in scoring as six Mustangs finished in double figures. CBC shot over 50 percent in both halves and dominated on the glass, improving to 14-0 all-time against the Eutectics.
MUSTANG NOTES
· Brimble tied his career-high with 20 points while also tying his career-high with six threes
· D'Andre Butler posted a season-high 14
· TaJuan Johnson had 13 points
· Kelvin Robinson scored 12 points
· Zach Hudson recorded his fourth double-double of the season, scoring 12 points and grabbing 10 rebounds
· Preston Whitfield finished with 10 points
· CBC shot 58 percent from the field, 47 percent from three and 62 percent at the free throw line
· CBC outrebounded UHSP 41-24 and committed 12 turnovers while forcing 15
EUTECTIC NOTES
· RJ Wright and Will Feese both had 19
· Feese also had six rebounds
· UHSP shot 40 percent from the field, 42 percent from three and 63 percent at the free throw line