22 Nov

'Buddy': Dean dons suit to help others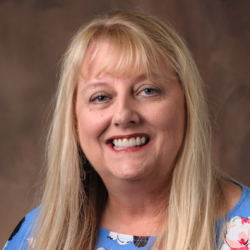 Co-owner of 501 Advertising and Publishing/Publisher of 501 LIFE. A native of New Iberia, La., Sonja is a graduate of Hartman High School (Johnson County) and Ouachita Baptist University in Arkadelphia. Sonja is active in the community, serving on various boards and committees including the Conway Regional Women's Council, the UCA Reynolds Community Council and the Faulkner County Council on Aging. A daughter of Mary and Stan Clinesmith of Conway, she has three younger sisters, Tricia, Stacey and Lori. Sonja and her husband, Tom, have four grown children – James, Emily, Laura and Joe. The family attends Grace United Methodist Church in Conway.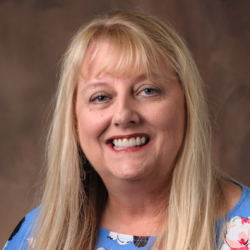 Latest posts by Sonja Keith (see all)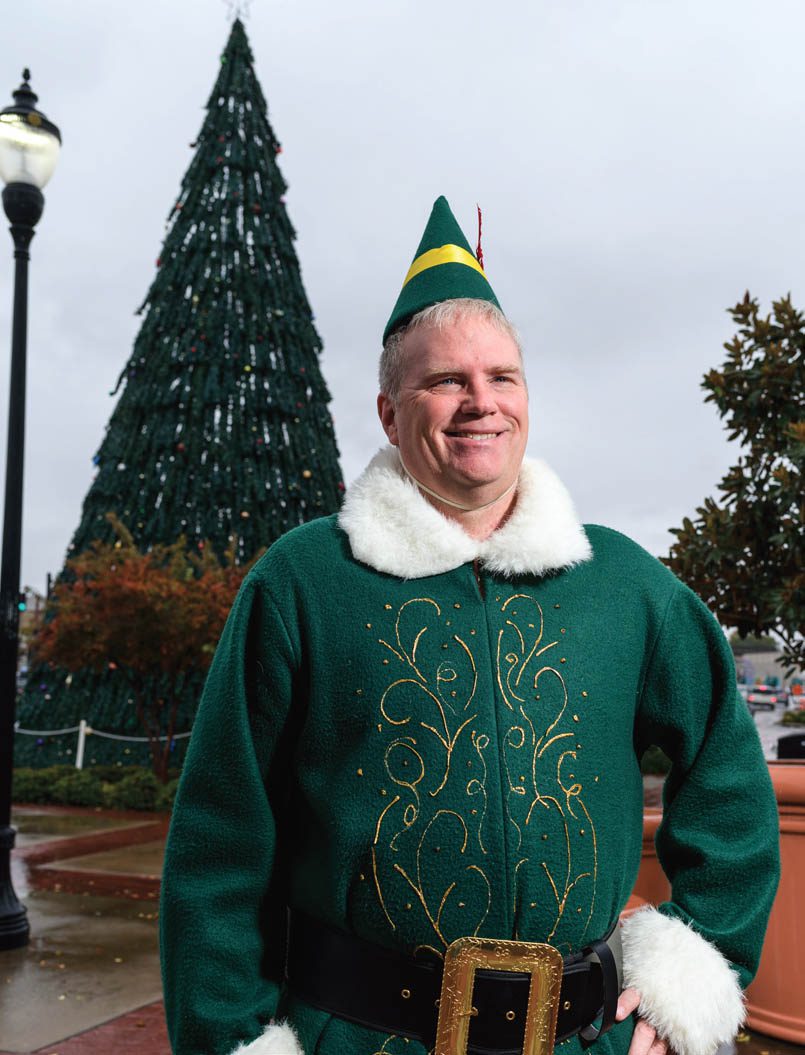 When Christmastime rolls around, Hendrix College's Jim Wiltgen trades his suit and tie for a green elf costume to become Buddy from the movie "Elf."
Jim is the executive vice president for student affairs and dean of students at the Conway college. He joined the staff in 2008 and was named executive vice president five years ago. "I'm an advocate for the college to the students about expectations that the community has for them, and I'm an advocate for the students to the administration to tell the administration what the students need and what we should be supporting them on."
Originally from Sioux City, Iowa, Jim attended college at Loras College in Dubuque, Iowa, where he earned his bachelor's degree in speech communications. He also has a master's degree in education from Arizona State University. 
Jim and his wife, Suzanne, have three children – John, Elena and Claudia. 
In 2008, during a discussion about putting together a Christmas show on campus, the idea of Jim creating Buddy was born. "It was after 'Talladega Nights' had come out and people had decided that I look a lot like Will Ferrell. I had a lot of students come up to me and ask me to do a quote from this movie or that movie. I loved it. It gave me a chance to connect with the students and so I'd do some quotes from some of his movies and the students would love that.
"I just owned the fact I had a similar look to Will Ferrell."
A suggestion was then made to create an elf costume for Jim to re-create the role of Buddy. "I said, 'Sure, I'll be Buddy the elf.'"
On debut night of the show, Jim remembers he was dressed like Buddy, waiting to go into the old Hulen Hall to surprise the students when he had a special encounter. "I'm standing outside in this ginormous, green outfit and I'm new to the campus…This student comes in to use the ATM and he looks up and stares at me. He goes and punches his numbers in and looks back at me, looks back at the ATM and gets his money. He looks back at me one more time and gives me a huge thumbs up and then just walks out. He didn't say one word to me.
"I thought 'this is home.' I went in and the students went crazy and Buddy became a fixture in my life, I guess at that point," he said.
For several years following the debut, Jim would offer dinner with Buddy as an auction item for a fundraiser on campus. In true Buddy form, the meal would include pancakes, spaghetti, candy canes, candy corn and syrup.
Jim wears the same costume that was made 12 years ago by staff member Trista Grider, who had worked at Dillard's. "It was handmade and tailored to me," he said. "It originally had a cardboard belt buckle and then my friend, Santa, stopped by and gave me a leather one."
While typically Buddy only makes appearances in November and December, Jim said Buddy has been seen as early as Halloween. Last year, Buddy made appearances at three events that raised more than $12,000 for local charities.
"I love Conway. I'm fortunate to be a part of the schools and Kiwanis Club," he said. "It's a joy to live here and be a part of this community."
As the immediate past president of the Kiwanis Club of Conway, Jim points out that the group works to help youth and "Buddy fits really well into that." For the last four or five years, Buddy has mingled at the group's annual Pancake Days fundraiser with those waiting in line for a free photo with Santa. He helps to entertain youngsters who might be getting restless. Occasionally, he is asked to be in the photo.
Buddy also enjoys participating in an auction held by the Kiwanis Club, which raises money for Christmas food boxes. In addition, Buddy was a guest at the Greenbrier Christmas Parade with Santa. Last year, he helped celebrate a staff member's birthday as Buddy.
The oldest of nine children, Jim is close to his siblings. Last year, Buddy made the trip to Iowa to celebrate the holidays and had photos made with nieces and nephews. "They love Buddy, too."
Jim loves the movie "Elf" and sometimes people will ask him to quote the film, but he doesn't remember the dialogue forward and backward as some fans can do. "My favorite is to say, 'Santa's here? I know him.' And I get the excited Buddy voice. Sometimes I will say, 'You're an angry elf' if someone is really sad."
Jim said he has a dream of running into Will Ferrell, who will complain that he gets mistaken for Jim Wiltgen. "I get that all the time. People come up to me, a little bit less because my hair has turned gray, but five years ago kids would stop me on the street and take pictures with me, thinking I looked like Will Ferrell.
"I think actually my sense of humor mirrors what Will Ferrell has done and I've enjoyed that as well."
Jim is motivated to continue with Buddy because of the community service he is able to provide. He encourages others to get involved and give back to help those in need. "You won't be sorry for doing that."
As Christmas festivities get under way, Jim will soon be donning his elf suit to spread holiday cheer and help others. "Buddy continues to be a part of my life," said Jim. "I've never met anyone who didn't have a good time with Buddy."