06 Nov 2019

Briggs, Vilonia Eagles aim to take back First Service Cup

by Levi Gilbert

It's been a long time since the Vilonia Eagles have been here. And for Dylan Briggs and his teammates, it feels good. 

Regardless of the outcome in this week's regular season finale, the Vilonia Eagles (6-3, 5-1) will be the No. 2 seed out of the 5A West. Even with the return trip to the playoffs and the climb up the 5A West standings, there's still one more thing that would make the season even sweeter — defeating Faulkner County foe Greenbrier to earn the First Service Cup. 

"A lot of our players know their players," said Briggs, a senior offensive lineman for Vilonia. "It's bragging rights. A lot of people from our community put a lot of love and support into the football program and look forward to this game all year long.

"It's all about stacking good day after good day in practice. Going out at practice and working with a good attitude to prepare and to get better."

Since 2001, Greenbrier leads the series, 10-8, and has won the last seven matchups. Briggs and the Eagles are ready and capable of ending that streak. On top of it all, if the Eagles hand Greenbrier a loss, that likely puts the Panthers out of the playoff hunt altogether. 

"Like Coach [Todd] Langrell says, we have the tools in the tool shed, meaning we have the athletes and the talent to win," Briggs said.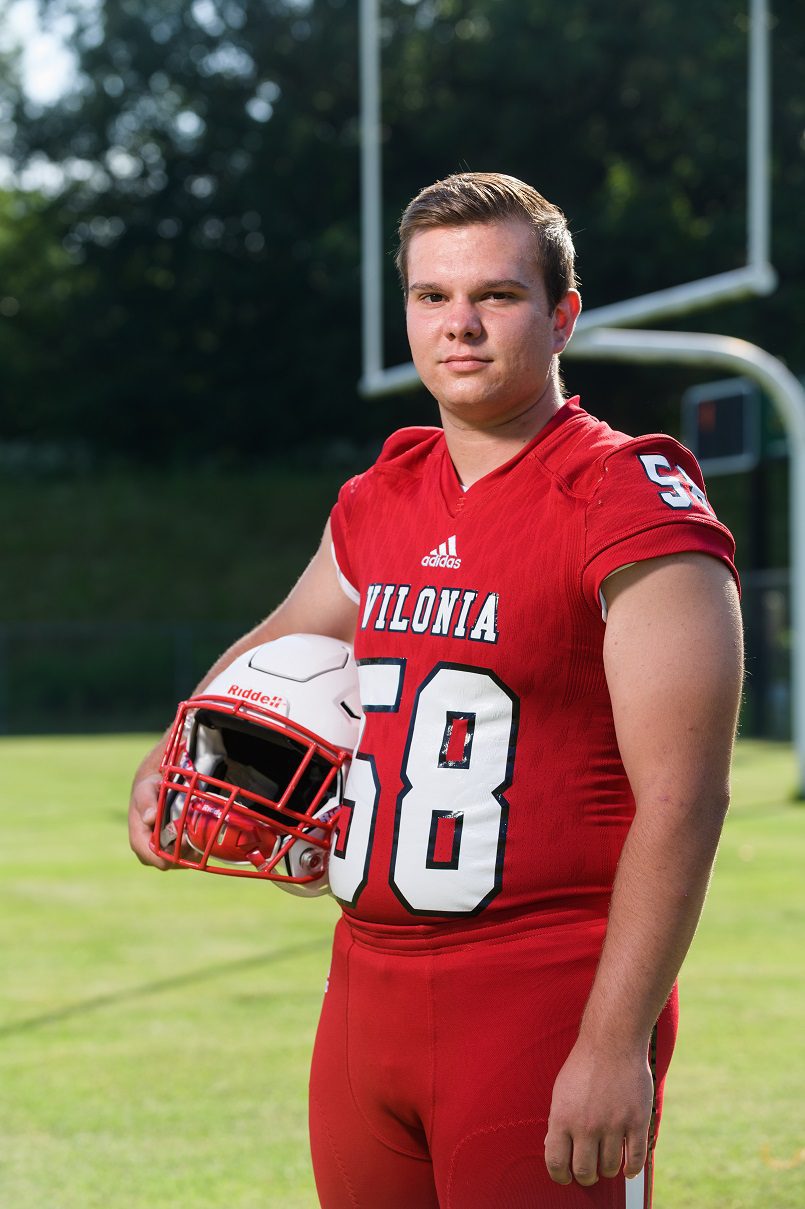 "If your attitude is right, practice and games go a lot better. The confidence and attitude that Coach Langrell brought with him has made the difference."
Briggs was selected to this year's 501 Football Team – 27 players representing all 11 counties of the 501. The team, sponsored by Conway Regional Health System, First Security Bank and Conway Orthopaedics and Sports Medicine Center, boasts the best the 501 has to offer both on and off the field. The senior offensive lineman was nominated by Langrell.
"Dylan Briggs is the type of player that every coach wants to have," Langrell wrote in his nomination. "He will get to practice early, stay late and is always on time to put in the work required to be the best he can be. He has a great work ethic and gives great effort at all times. He is also willing to fill any role asked of him.
"He is a selfless person and puts others before himself."
When he's not busy with school and football, Briggs likes to restore classic cars, fish and hunt. He plays guitar on his church's worship team. And after graduation, he plans to get an apprenticeship and become an electrician. 
Briggs and the Eagles close out the regular season playing host to Greenbrier at 7 p.m. Friday, Nov. 8. 

Latest posts by Levi GIlbert
(see all)