12 Jan 2022

Big Buck Classic returns to State Fairgrounds Jan. 21-23

LITTLE ROCK — COVID-19 may have put the brakes on last season's year-end celebration of deer hunting, but the bucks are back and twice as nice at this year's Arkansas Big Buck Classic, Jan. 21-23. This also means the return of the Arkansas Game and Fish Foundation's extremely popular Kids Zone, which will be housed in the Arts and Crafts Building of the Arkansas State Fairgrounds and will be open during the entire event.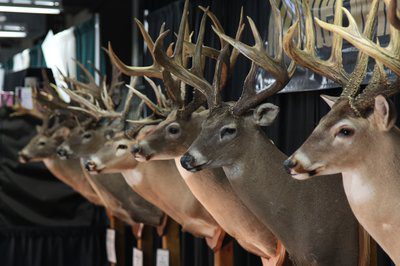 Tyler Lawrence, director of events and programming for the AGFF, says the planning team has taken COVID into account and decided on the larger building to help spread people out to lessen close contact.
"The Kids Zone, which is sponsored by Banded and Heartland Motors, should have plenty of entertaining activities for younger attendees of the event," Lawrence said. "We'll have the trout-fishing pool available for youth to enjoy as well as a BB gun range, compliments of NWTF, and the Arkansas Bowhunters Association's popular hover ball archery shoot, where people can try to knock a ping pong ball out of the air with an arrow. The Bwana Jim live animal show also will be featured throughout the Big Buck Classic in the Kids Zone."
Lawrence said the Foundation also will host a special drawing at the end of the event for a gift certificate for a $1,000 lifetime hunting and fishing license.
"Kids 17 and under can apply for the drawing at the Kids Zone throughout the event, and we'll notify the winner once it's over," Lawrence said.
The AGFC mobile aquarium will be at the Big Buck Classic as well, featuring dozens of native fish for participants to get an up-close view.
According to Arkansas Outdoors Hall of Fame inductee Tommy Murchison, this year's Arkansas Big Buck Classic will offer prizes not only for this season's highest-scoring deer submitted, but also will offer the exact same level of prizes for last season's deer.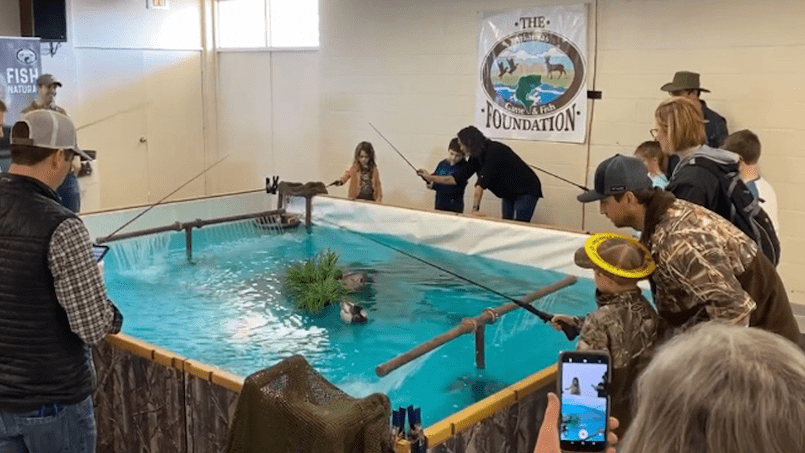 "We didn't get to have the Classic last year, but we didn't want to short-change our hunters," Murchison said. "So, we've worked twice as hard and our generous sponsors have come through with twice the prizes, so that we can have separate categories for last year as well as this year."
Hunters from across Arkansas are encouraged to bring the antlers from deer harvested during the last two seasons to have them scored and entered in the competition. Categories for archery, crossbow, muzzleloader, and modern gun all offer prizes. Special youth and ladies' divisions also offer additional prizes for women and children.
In addition to the bucks, exhibits ranging from chainsaw carving demonstrations will keep everyone entertained throughout the weekend.
Visit bigbuckclassic.com for more information on events.
Content provided courtesy of Randy Zellers with the Arkansas Game & Fish Commission.