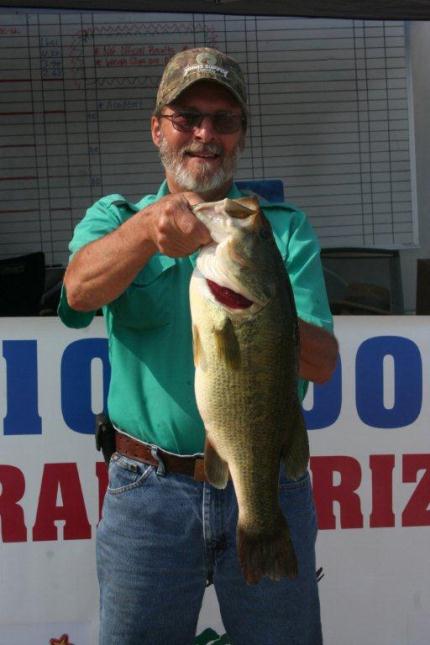 19 Jun 2013

Big Bass Bonanza coming to Arkansas River June 28-30

For many Arkansas fishermen it is a dream. One cast can win the equivalent of a year's salary – the $50,000 top prize.

It is the Arkansas Big Bass Bonanza scheduled Friday through Sunday, June 28-30, and the competition is on all of the Arkansas River in the state. Big Bass Bonanza is operated by the Arkansas Hospitality Association.


Professional bass fishermen are not allowed to enter the tournament.


Anglers can choose to fish one, two, or all three days of the tournament. Entry fee to fish is $90 each day.


The angler with the over-all biggest bass gets a guaranteed $50,000. The river is divided into five pools for the tournament, and winners of the other four pools are guaranteed $10,000 each.


Hourly first, second and third place winners in each of the five pools will receive money based on the number of entries in the tournament. Last year the hourly prizes were $500 for first, $250 for second and $125 for third. A total of $188,850 in prize money was awarded in 2012.


There is an extra $100 for wearing Big Bass Bonanza caps and T-shirts at the weigh-in for each of the hourly first, second and third place anglers. Additional prizes include one competition that always draws interest, the Willow Leaf Award, going to the parent-child combination or grandparent-grandchild, weighing in the largest bass for the tournament.


Fishermen can choose to fish any of the five pools and can fish different pools during the three-day event if they want to. However, all fish must be weighed in the pool in which they were caught. Eligible fish species include largemouth, smallmouth and spotted or Kentucky bass.


The tournament begins at 6 a.m. on all three days, with the first hourly weigh-in at 8 a.m. and subsequent weigh-ins at the top of each hour until the final 1 p.m. weigh-in. The five weigh-in sites are Clear Creek Park at Fort Smith, Dardanelle State Park at Russellville, Alltel Ramp at North Little Rock, Regional Park at Pine Bluff and Pendleton Bridge east of Dumas.


To enter or for more information, go online to arkansasbigbass.com or contact the Arkansas Hospitality Association at 501.376.2323.

Anglers from many other states, in addition to Arkansas, compete in the Big Bass Bonanza. Last year, 21 states were represented. In the 24 years of the tournament, there has not been a repeat over-all winner. Last year's winner was David Shopher of McGehee with a 6.27-pound largemouth. He was fishing from a 14-foot flatbottom boat.