30 Mar 2022

Bears medal at Chattanooga Classic

CHATTANOOGA, Tenn. – Led by a pair of top-10 finishers, the University of Central Arkansas women's golf team captured a third-place finish at the Chattanooga Classic Tuesday afternoon. Camila Moreno and Elin Kumlin both leapt into the top-10 after shooting 3-under third rounds.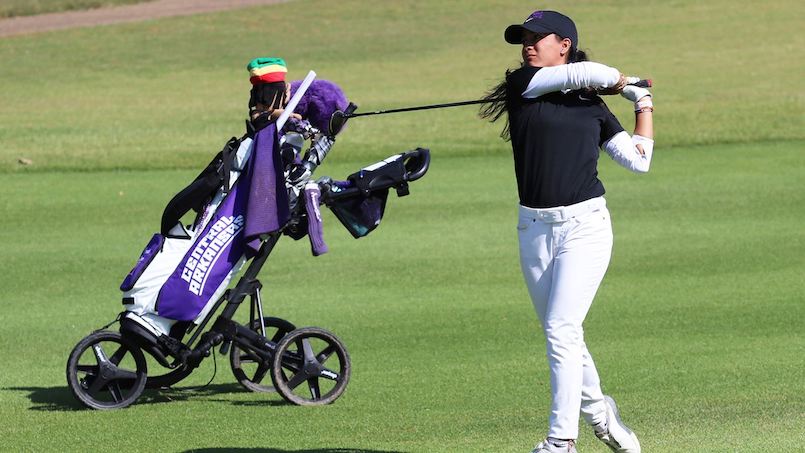 Moreno snagged her fourth top-10 finish of the season on Tuesday, moving four spots up into seventh place, ending the Classic with a 1-under 215. Kumlin, likewise, earned a third top-10 spot on the year, leapfrogging nine places to finish in a tie for ninth with a 1-over 217.

Tania Nunez slid up a few spots with a 1-over 73 in the third set to finish in a tie for 36th, shooting an 8-over 224 on the week. Karley Whittington took another jump with her third round, improving with a 1-over 73 of her own to move into 58th. Tied with Whittington, Pear Rittawee finished with the same 15-over 231 to settle into 58th.

Finishing in third place this week marked the third time the Bears have medaled at an event this season, with another third-place spot at the Ozark National Invitational and a first-place trophy from the Little Rock Golf Classic, both taking place in October.

Central Arkansas has one more event before the ASUN championship, traveling to Macon, Ga., to participate in the Brickyard Collegiate tournament, hosted by Mercer. That will take place on April 4-5.