08 Nov 2023

Bears drop season opener to Golden Hurricane

TULSA, Okla. — The University of Central Arkansas Bears did a lot right in their season opener at Tulsa on Monday night, but the one thing they struggled with proved to be the difference in a 70-53 loss at the Reynolds Center.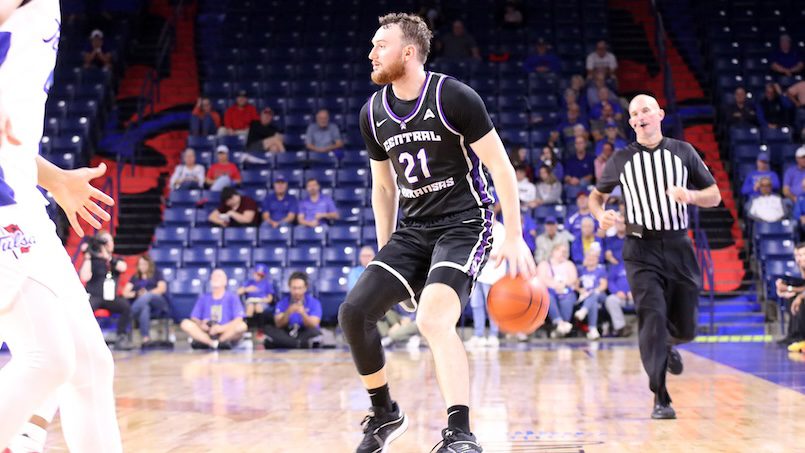 The Bears lost the rebound battle 51-31, allowing 20 offensive rebounds to the Golden Hurricane. That resulted in 25 second-chance points to UCA's seven. UCA's defense held Tulsa to just 40 percent shooting on the night, and 27 percent from three-point range. The Bears also forced 18 turnovers and blocked five shots.

"I think this was the best defensive effort I've seen really a UCA team give in my time here," said UCA head coach Anthony Boone. "Our defense was great, it was incredible. And for Tulsa to even get to 40 percent, it was because of the offensive glass. And that's where we have to improve. 

"I thought for the first 10 minutes of the game we were pretty good on the glass. But after that it started to wane, and Tulsa really took over on the glass. And that was the difference in the game. If we could have controlled the glass better, we would have had a shot to win this game."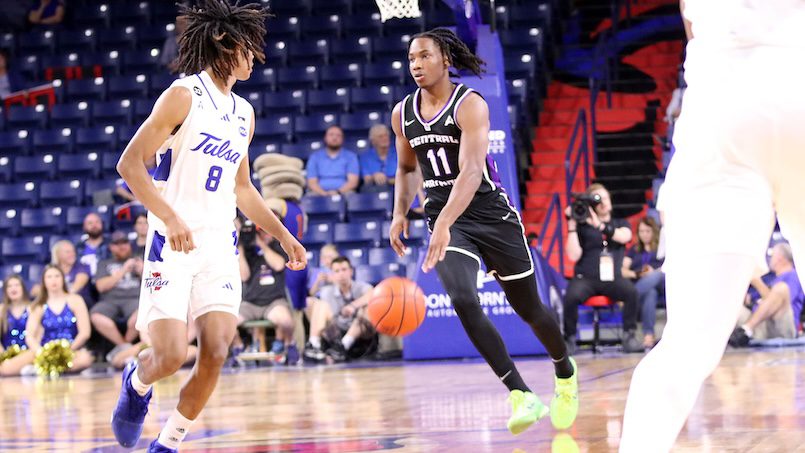 UCA kept it close in the first half behind 11 points off the bench from sophomore Carl Daughtery Jr., and nine from junior starter Elias Cato. Both of those Bears finished with 19 points, with Daughtery going 3 of 5 from three-point range and Cato pulling down a team-high nine rebounds.

The Bears were within nine points, 62-53, with four minutes left but could not get any closer.

The Bears were a bit shorthanded at the guard position and played without All-ASUN Conference guard Camren Hunter and freshman point guard Javion Guy-King, both out with injuries.  Daughtery Jr., took up a lot of the slack, hitting 8 of 14 from the field and grabbing six rebounds. Sophomore starter Johannes Kirsipuubattled foul trouble but still finished with 3 points, 4 assists and 3 steals.

"Of course, not having Cam hurts a lot," said Boone. "But YoYo (Kirsipuu) has been a pretty good spark for us. He didn't have the same night that he did in the exhibition game (at Arkansas State), but still helped us play the pace we wanted to when he was in.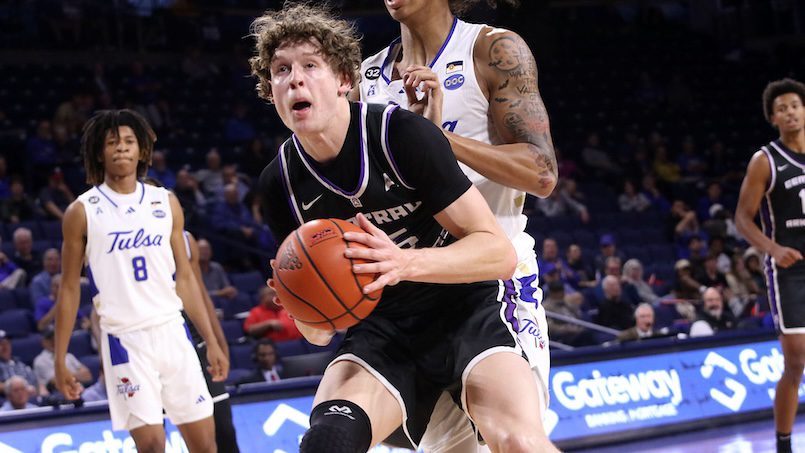 "We turned the ball over a little too much in the first half, but it wasn't that bad, and overall, it was pretty good. I think Tulsa wanted to play fast, and they did at first. But then they realized that that was to our advantage and not to theirs. So in the second half, they started slowing the game down and we kind of fell into that trap and started playing a slow game also."

Daughtery's 19 points were a career high and his six rebounds tied his career best.

"CJ gave great effort," said Boone. "He is the microwave for us. He was on tonight. He gave us a great spark and we definitely needed it because we were not shooting the ball very well. And he gave great effort on the glass. We didn't rebound well but he certainly gave great effort."

The Bears return home for two games, beginning Friday at 6:30 when they host Hendrix on "Salute to Service" night at the Farris Center. UCA then welcomes UAPB to Conway on Monday night.