25 Jan

Bark arts: Watercolorist creates portraits of pets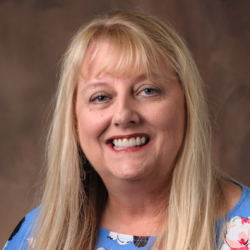 Co-owner of 501 Advertising and Publishing/Publisher of 501 LIFE. A native of New Iberia, La., Sonja is a graduate of Hartman High School (Johnson County) and Ouachita Baptist University in Arkadelphia. Sonja is active in the community, serving on various boards and committees including the Conway Regional Women's Council, the UCA Reynolds Community Council and the Faulkner County Council on Aging. A daughter of Mary and Stan Clinesmith of Conway, she has three younger sisters, Tricia, Stacey and Lori. Sonja and her husband, Tom, have four grown children – James, Emily, Laura and Joe. The family attends Grace United Methodist Church in Conway.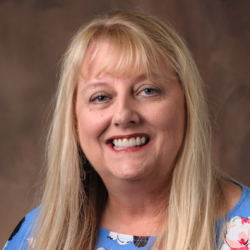 Latest posts by Sonja Keith (see all)
by Sonja J. Keith
Greenbrier artist Karen Samuhel has a heart for art as well as animals, and has combined those interests to produce pet portraits.
Karen and her husband, John, have lived in Faulkner County for about the last 30 years. He is a retired colonel in the Air National Guard and previously served in the Air Force. Karen graduated from Auburn University, majoring in elementary education. Retired from teaching, Karen taught kindergarten, first, fourth, fifth and sixth grades, was a substitute teacher and also homeschooled the couple's two children for two to three years.  
In high school, Karen was able to take one art class in her senior year – pottery – but she made a C and thought she wasn't good enough to do art. In college, as she neared graduation, she took the one art-related class on how to teach art. "The professor told me I should've majored in art, but it was a little late by then."
Karen said she was always interested in creating, probably since she could "hold a crayon" and has enjoyed drawing, painting, sewing and crafting. "I look at everything as just how beautiful God's creation is. I look at the details," she said. "I try to get that across in my art. I feel like He gifted that to me. I just want to share that and hopefully it touches somebody else."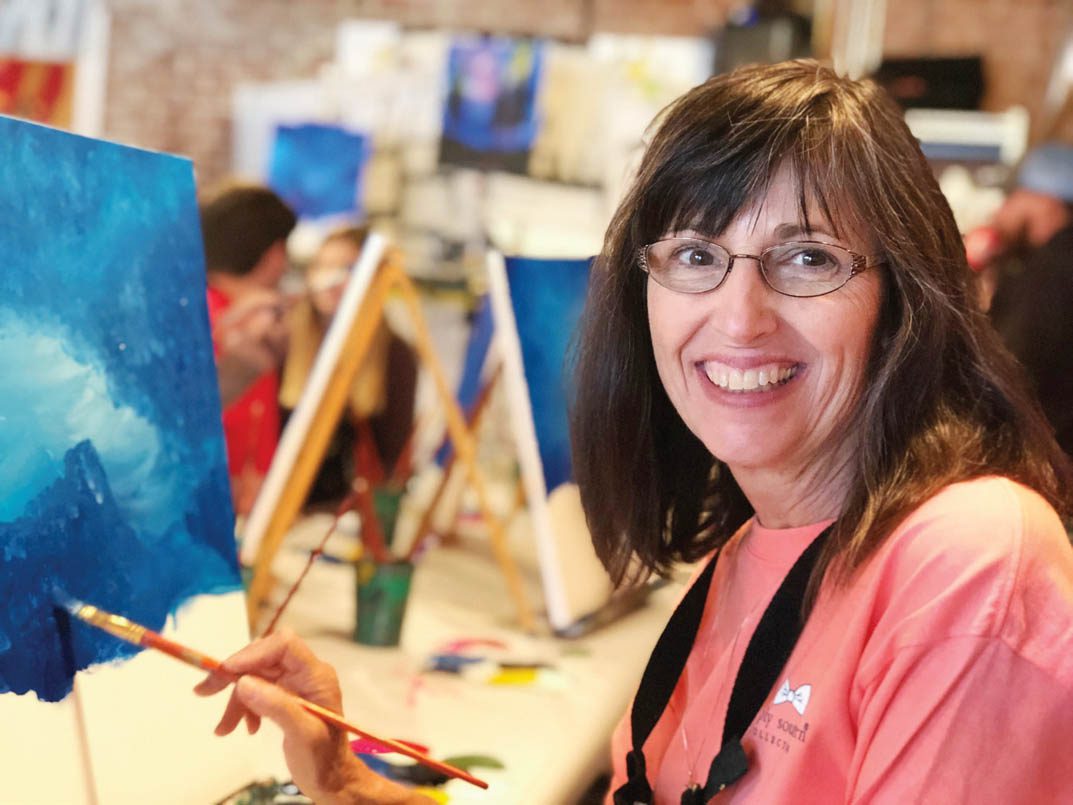 In January, Karen started her third year of art classes with Conway artist Sheila Parsons. The classes are when "everything changed" with her art. After seven or eight months of classes, Karen began selling her artwork, the first a commissioned pet portrait. "That was wonderful. I never expected that could happen. I had always wanted to be an artist."
Her first pet portrait was of her dog named Gia, who was let outside one day at the family's home in the country and never returned. She searched for Gia and posted "lost" messages online. She was touched by the number of pet owners who reached out to her and their love for another pet owner. "It is just amazing how special a dog can become to you, a part of your family," she said. 
Karen has created 50 or more pet portraits, including creations for family members. She typically creates the portrait using photographs provided to her. She also asks questions of the pet owner to help capture the animal's personality in the portrait. Some have been Christmas gifts. Some have featured new puppies as well as pets that have passed away. When possible, she likes to meet the pet she has painted. "I've spent all that time working on the portrait, and I've grown to love them, too."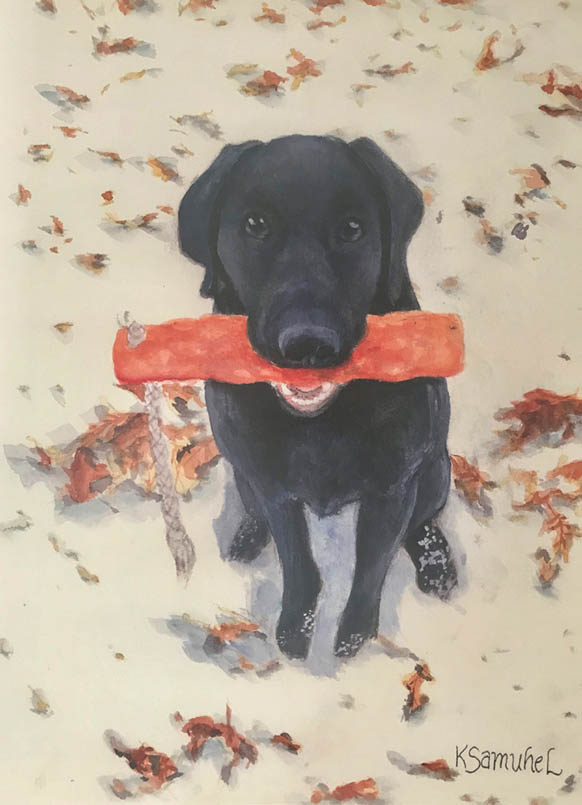 In addition to pets, Karen has painted other animals (including the cows she sees in the area where she lives), people, landscapes and still life. "I do a little bit of everything." While she has tried her hand at acrylics and oils, she is primarily using watercolor paint these days. "I'm eager to learn more and more."
Karen enjoys the camaraderie with her art instructor, Sheila, and others in the class, which meets 10 a.m. to 4:30 p.m. each Friday. "Time just flies by. It's just really special," she said. "We all help each other." Karen said there is a lot of encouragement among the class, not only for their painting but for life. She also finds painting therapeutic and relaxing. "I guess I didn't expect that."
Karen also has been surprised by the recognition her work has received. In her first juried art show, Karen's painting titled "Grazin' " was awarded Rock-Pond Solutions' Purchase Award at the Conway League of Artists 2017 Fall Art Show. "It was an unbelievable moment for me! I felt it definitely was a sign from God that I should pursue art. He was affirming and blessing my longing to paint and letting me know that now was the time and season in my life for it."
A member of the Conway League of Artists, Karen has participated in other shows sponsored by the group. She has also participated in ArtsFest, the event Art, Pray and Love, and in shows at the Faulkner County Library. Some of her work is also displayed at Bob's Grill in Downtown Conway. (To see more of her work, visit Pet Portraits by Karen Samuhel, Artist on Facebook. For more information, email karensamuhel@gmail.com.)
Karen is very appreciative of the strong support she has from family and friends for her artwork. "They help me daily with critiques on my artwork. I always have their support and help at shows when needed.  Their outpouring of encouragement has been amazing on this new journey in my life. They are part of the reason that I can do what I do!"
Faith is very important to Karen, who is a member of St. Joseph Catholic Church, and she wants to use her art for God's glory. One of her paintings, of a butterfly, has special meaning when it comes to her faith and art. "It represents the metamorphosis we all go through over our lifetime as God leads us through the twists and turns of each season on our journey. He showed me that art is where he is leading me right now!"