14 Aug 2023

Baptist Health expands primary care services

Posted at 9:21 PMh

in

News

CONWAY — Jovan Baker, MD, is now seeing patients at Baptist Health Family Clinic-Salem Road, which recently opened in west Conway.

Dr. Baker, a native of Orlando, Florida, received her medical education from the American University of the Caribbean School of Medicine in Saint Maarten. She later completed residency training at the University of Arkansas for Medical Sciences.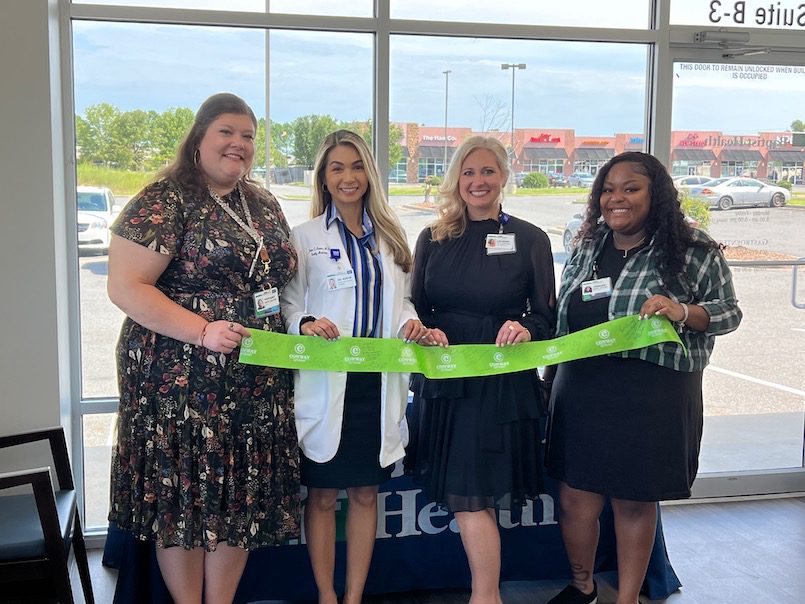 Dr. Baker believes in the adage, "An ounce of prevention is worth a pound of cure."
"My philosophy tends to emphasize prevention," she says. "However, if illness or disease is present, my goal is to work together with my patients on an evidence-based treatment plan that works for them. I believe that in order to deliver the best care possible, there should be a team effort between a doctor and a patient."
In her spare time, Dr. Baker enjoys making memories with her husband – her high school sweetheart – as well as interacting with people from all walks of life, exploring other cultures, practicing her Christian faith and discovering new restaurants.
Dr. Baker is board certified in family medicine. Her services include management of acute illness and chronic illness, immunizations, annual physicals, well-woman exams/Pap smears, sports physicals, skin biopsies, cryotherapy, ingrown toenail removal and earwax removal. Additionally, she specializes in hypertension and mental health.
Baptist Health Family Clinic-Salem Road is located at 605 Salem Road, Suite B3, next to Great American Cookies/Marble Slab Creamery. The clinic's hours are Monday through Friday from 8 a.m. to 5 p.m.
For more information about Dr. Baker and the services she provides to residents of Conway and surrounding communities, call 1-888-BAPTIST.