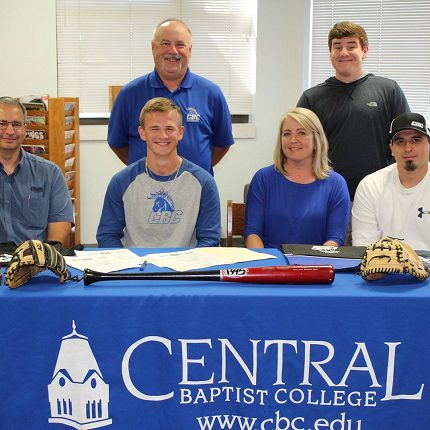 01 Nov 2017

Athletes sign to play at CBC

Central Baptist College baseball continues to add to their numbers for the 2019 season as head coach Dr. Aaron Brister recently announced the signings of two more players. The two players are Blaine Burge and Brent Morgan, who will both be graduating from high school in May.


Burge is a catcher, infielder and pitcher from Beebe. He was an all-5A West conference selection as a junior in 2017.


Morgan joins the Mustangs from Klein Oak High School in Texas, a Houston suburb. Morgan is a member of the national honor society and was an infielder and outfielder for the 2017 6A bi-district champions at Klein Oak.

Burge and Morgan join Garrett McCollum and Steven Stewart as the first four signees of the class of '19.