24 Jul

An uncertain time: Healthy ways to help children cope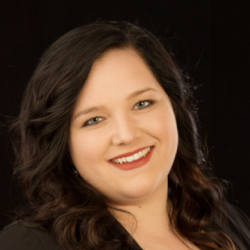 Latest posts by Kellie Bishop
(see all)
The new school year is upon us and there is still so much uncertainty about how it will go and what life will look like.
You may be feeling anxious or worried as you wonder if your children will be attending school in a classroom or online from home, if they will be required to wear masks all day at school, if they will be able to engage in important social interactions during recess and lunch in the cafeteria, and if they will be able to attend the critical classes they enjoy so much, including art, physical education and music. These are all legitimate concerns and issues we wish we could plan for but cannot. While this is an uncertain time for us as adults, it is an exceptionally unnerving time for our children; however, there are some healthy ways to help your child cope with uncertainty.
Children thrive on structure and routine. Most families have a routine that works for them and is very consistent. This allows the family to be efficient and the children know what to expect each day. When children know what to expect, their behavior improves, and they can perform to their full potential.
A pandemic tends to throw a wrench in daily routines, which has been evident over the last several months. Imagine being a child who loves school, spending time with friends and participating in sports outside of school. Now you have to stay home, perform all your schoolwork online, and on the rare occasion that you do get to venture out of your home, you and everyone around you have to wear face masks and stay socially distanced.
Our kids did not get the opportunity to say goodbye to the teachers and classmates that they loved seeing every day. They were also taken away from the academic and extracurricular activities that they enjoyed. This has caused anxiety in all ages but particularly in children who do not understand the world around them outside of their normal surroundings and routines.
As parents, we strive to help our children stay healthy and happy. How do we do this during a pandemic when the world has become much different and we do not know what tomorrow may look like? Consistency. The same thing you were doing before.
Of course, your daily routine may look different than it did before, but develop a new routine, a new normal, and stick to it. It will take time for your children to adjust and accept it but developing a new routine to provide consistency and structure is crucial.
Next, engage with your children. Talk to them about how they are feeling and help reassure them. Acknowledge and validate their feelings while also giving them reassurance and confidence in the new normal you have developed.
Finally, allow them to have some control. Their lives were disrupted as much, if not more, than ours. Children strive for independence so giving them some control at this time will allow them to feel a little more at ease.
For instance, let them decide which school subject they want to do first if they are working from home. Also, let them learn away from the computer whenever possible. Even letting them help choose and cook meals for the family will help them feel a little more in control of their lives. The goal is to ensure essential tasks are being completed while allowing your children to feel that they have some control in their daily lives.
Parenting is hard but no one prepares you for parenting during a pandemic. There is no roadmap for how to navigate this new and unexpected journey. However, our children are relying on us to remain consistent. So, even though we may not know what the school year will look like or how long face masks will be a wardrobe staple, we must remain diligent in providing the understanding, routine and consistency that our children thrive on.
This will not last forever and together we can navigate these uncertain waters.